This year marks Coca-Cola's 125th year of business and The Cola-Cola Company is celebrating its heritage in style with design collaborations that are leveraging the brand at retail on an international scale.
Jennifer Lynch: Can you talk about the designer collaborations that the brand has worked on this year?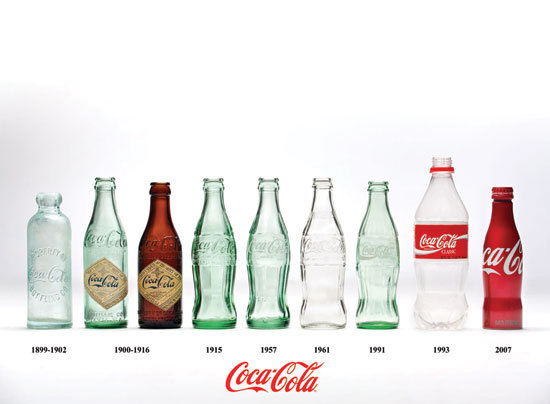 Kate Dwyer: Since the brand's inception in 1886, Coca-Cola has continued to be an inspiration to designers and artists around the world. Andy Warhol famously interpreted the brand on canvas in the 1960s, and Tommy Hilfiger launched a fashion collection in the 1980s. For our 125th birthday this year, we had the opportunity to collaborate with several leading designers from around the world and participated in Fashion Week in Milan, Paris, and Rio [de Janeiro], as well as Design Week in Milan.
To kick off the year, Dolce and Gabbana designed a collection for its D&G line. [Set designer] Stefan Beckman created a tabletop installation for Dining by Design made entirely out of recycled and repurposed Coca-Cola materials. The installation featured Emeco limited-edition chairs made from 111 recycled plastic bottles and a hand-blown, recycled contour glass from Ishizuka Glass. To capture the true essence of the brand, Assouline Publishing designed a Coca-Cola coffee table book that included rare photographs, advertisements, and designs as well as memories from film, social history, and pop culture. Legendary fashion designer Jean-Charles de Castelbajac created a capsule collection that included a series of T-shirts and a signature 125-sequined dress. [Men's clothing designer] Jack Spade, known for its classic American styling, released a limited edition collection of totes, T-shirts, caps, posters, and iPhone covers.
J.L.: What do these collaborations offer the brand and how do they play into Coke's history?
K.D.: These collaborations leveraged graphics from our rich archives and reinterpreted the brand in a contemporary, culturally relevant way. Though the look of the brand has changed with the times Coca-Cola has remained an everlasting icon and influence on pop culture.
J.L.: In 2009, Coca-Cola adopted its current "Open Happiness" slogan. How do you think the brand's most recent deals and collaborations embody this?
K.D.: Since 1886, Coca-Cola has served up moments of happiness. In order to stay true to the brand personality, every product that is developed must communicate optimism and embody happiness. All of our partners go through a deep brand and design immersion to ensure the resulting products deliver against the brand promise.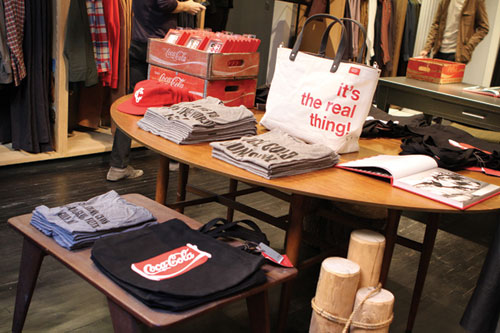 J.L.: Coca-Cola is moving more and more beyond the food and drink category through music, fashion, art, etc. Can you talk about Coke's efforts to connect with consumers?
K.D.: With the consolidation of retailers and the growth of international brands, the global landscape is changing. Within the past five years, we have shifted from a predominantly U.S.-based licensing business to a business dominated by international markets. We have multiple DTR deals in place that span multiple countries including retailers Bershka [Spain], Celio [France], Exito [Colombia], and Maisons Du Monde [France]. This year Coca-Cola was the inspiration behind Uniqlo's 8th annual UT Grand Prix T-shirt design contest. The winning designs will be sold in Uniqlo [Japan] stores around the world in spring 2012.
Our licensing business continues to focus on categories that are adjacent to the beverage, such as drinkware and accessories, and where we have existing equity with music, sports, fashion, and art. Accordingly, these categories have performed well for us.
J.L.: What are your future plans for the brand?
K.D.: As a company, we are committed to achieve zero waste. As a result, we are focused against leveraging recycled and repurposed materials in all of our products. This will be a big push in 2012 and beyond. Music continues to play an integral role in our marketing efforts. Accordingly, we will continue to identify new music-related products and leverage marketing to amplify our messaging in this space.