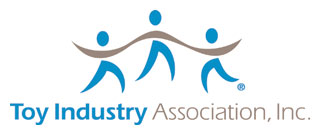 Fall Toy Preview 2011, a Toy Industry Association (TIA)-sponsored event, is set to kick off the holiday 2012 buying season as powerhouse buyers from long-lead and mass market retail outlets from around the world converge in Dallas, Texas (October 4–6, 2011) to preview the toy industry's latest product lines more than a year in advance of in-store delivery.
"We're thrilled to report that many of the world's top toy sellers—representing $8.1 billion in annual toy sales—will be in attendance at the Dallas Market Center, previewing products from more than 200 exhibiting companies," says Kimberly Carcone, director of trade show and event marketing at TIA.
As of press time, TIA reported that more than half of the world's top-25 toy sellers and 515 buyers from more than 300 individual outlets were registered for the by-appointment-only annual event, including Army and Air Force Exchange Service, Barnes & Noble, Big Lots, Costco, CVS, JCPenney, Meijer, QVC, Sears Holdings Corp., Target, Toys "R" Us, Walgreens, and Walmart.com.
Toy industry staples will be in attendance including Big Time Toys, Cardinal Industries, Funrise, LeapFrog, Melissa & Doug, Playmobil, and Silverlit. There are also a number of companies exhibiting this year for the first time, such as Asmodee, Talicor, Thames & Kosmos, and Zike. We encourage everyone to network with peers during the Opening Night Party on October 4. (Please note: each exhibiting company will receive two complimentary tickets; additional tickets cost $25 and all proceeds will benefit the Toy Industry Foundation.)
Though not a media show, Fall Toy Preview sometimes attracts local reporters who would like to discuss products that will be on the market next year. Exhibitors willing to discuss and show product on-camera that will be new for Holiday 2012 are invited to contact Adrienne Appell on TIA's communications team at aappell@toyassociation.org.
Retailers have called Fall Toy Preview "an essential stop" on their buying circuit, allowing them the time and opportunity to meet with many of their vendors under one roof. To participate, exhibitors must currently sell to mass-market accounts and all products shown must be available for fourth quarter sales in the following year. Booth space applications, as well as a constantly updated roster of buyers and exhibitors, can be found at FallToyPreview.org.