News from Licensing Show
BENNETT BRANDING
Noodle Head, Inc., has retained Bennett Branding to represent its Pawparazzi brand and oversee its licensing program. The program will include merchandise and brand extensions including publishing, interactive, apparel, accessories, social expression, home décor, and entertainment.
BRAND SENSE PARTNERS
Brand Sense Partners (BSP) announced the launch of a $150 million investment vehicle that is focused on acquiring and incubating intellectual property assets. BSP is also investing capital in developing and launching new intellectual property of its own. The first such initiative is the launch of Penny Stock, a new menswear line that combines a classic look with modern styling and fits. To match its expanding business model, BSP has also launched a new brand identity. Its new logo has been designed specifically with interactive environments in mind.
CLASSIC MEDIA
World Events Productions and Classic Media announced the relaunch of the iconic Voltron. Classic Media is to helm international distribution and worldwide merchandising and licensing for Voltron. A new series, Voltron Force, is the first original franchise-related television content in 10 years and is scheduled to debut on Nicktoons in 2011. In addition, Mattel is developing a new line of Voltron toys.
FOX CONSUMER PRODUCTS
Twentieth Century Fox Television has implemented a strategic restructuring of its licensing division. Under the newly created banner "Fox Consumer Products," executive vice-president Robert Marick has appointed a team of senior executives charged with strategically exploiting the company's array of television and feature film properties through consumer products, retail partnerships, and licensing initiatives. In order to translate the lineup of television and film properties into compelling new products, a new senior vice-president of global creative has been named: Ricardo Crespo.
HIT ENTERTAINMENT
HIT Entertainment's Angelina Ballerina will be lending support to the Dizzy Feet Foundation, an organization dedicated to helping children pursue their dancing dreams. the partnership was announced by HIT Entertainment and actress Katie Holmes (a dizzy Feet board member) during HIT's Licensing Show party Monday night in Las Vegas. The Angelina Ballerina Stars of Tomorrow dance program will be expanded to nationwide Boys & Girls Clubs locations after a successful pilot program in the Bronx earlier this year.
The Dizzy Feet Foundation will guide and support the program. As part of the partnership, scholarships will be awarded on both regional and national levels to help performers achieve their dance education goals.
LUDORUM
Ludorum arrived at Licensing International Expo with its preschool television property, Chuggington. Fifty-two Chuggington episodes and 13 mini-episodes have been delivered thus far, and another 52 episodes and 39 mini-episodes are currently in production. Chuggington licensed products will be available in the U.S. beginning spring 2011.
SANRIO
Sanrio will kick off a 50th anniversary celebration later this year. The company's "Small Gift, Big Smile" philosophy will resonate throughout the year as it celebrates the characters and products that have brought the company to present day. Details will be made available throughout the year on product collaborations, events for die-hard Sanrio fans, and thousands of new products featuring not only Hello Kitty but also Keroppi, My Melody, Chococat, Badtz-Maru, and Little Twin Stars.
Walmart Reports on Q1 of Fiscal Year 2011
Walmart reported record first quarter sales and earnings for the period ended April 30, 2010. Net sales for the first quarter of fiscal year 2011 were $99.1 billion, an increase of 6.0 percent from $93.5 billion in the first quarter last year. Net sales for the first quarter included a currency exchange rate benefit of $2.5 billion. Income from continuing operations attributable to Walmart for the quarter increased to $3.3 billion from $3.0 billion in the first quarter last year. Diluted earnings per share from continuing operations attributable to Walmart (EPS) for the first quarter of fiscal year 2011 were $0.88, with a benefit of approximately $0.02 from currency exchange rates. This compares to EPS of $0.77 in the first quarter last year.
Transom Capital Group Acquires Uncle Milton
Los Angeles-based private equity firm Transom Capital Group announced that it has acquired Uncle Milton Industries, Inc. Terms of the transaction were not disclosed.
The Hub Announces Program Pickups
Continuing to bulk up its program lineup and define its direction ahead of the network's October 10 launch, The Hub announced the addition of two new Hub original series, the live-action program Pictureka! and the animated series The Adventures of Chuck and Friends. In addition, The Hub announced the acquisition of two international series, the live-action In the Night Garden and the animated Dennis and Gnasher. The Hub is a joint venture between Discovery Communications and Hasbro, Inc.
The Joester Loria Group Expands Pinkalicious
The Joester Loria group, exclusive licensing agency for Pinkalicious book series published by HarperCollins, announced the expansion of the consumer products program. Beginning fall 2010 consumers will have many more Pinkalicious consumer products to choose from, including dolls, toys, dress-up clothes, games, puzzles, apparel, and more.
This fall Crumbs Bake Shop will team up with Pinkalicious to launch a custom Pinkalicious cupcake. A Pinkalicious promotion will launch August 2010 in all 30-plus Crumbs bakeries nationwide that will run through December 2010.
ASTRA Show to be Held in Providence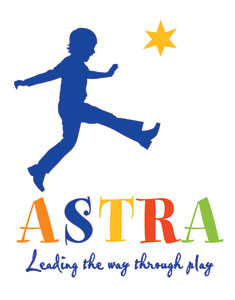 The American Specialty Toy Retailing Association (ASTRA) will convene its annual Marketplace & Academy on June 13 in Providence, Rhode Island's Westin Providence Hotel and the Rhode Island Convention Center. The show will run through June 16.
Hotaling to Distribute Djeco Line
French toymaker Djeco has selected Hotaling Imports as its exclusive distributor for the U.S. Hotaling Imports, which will introduce the line to the trade at the ASTRA Marketplace & Academy (June 13–16), will begin distribution of Djeco in the second half of this year.