Condé Nast Signs FremantleMedia Enterprises

Condé Nast has granted FremantleMedia Enterprises (FME) licensing rights to its lifestyle brands Self, Golf Digest, and Epicurious in North America. FME will explore opportunities to extend the magazine and internet brands into consumer products, and potentially to additional platforms including television.
Pacific Entertainment Corporation Hires Kahn
Pacific Entertainment Corporation, creator of the Baby Genius brand, has named Alfred Kahn as an exclusive consultant in the children's preschool and education markets. Kahn was the founder of 4Kids Entertainment, Inc., and was responsible for many of its biggest properties including Pokémon, Teenage Mutant Ninja Turtles, Yu-Gi-Oh!, and Cabbage Patch Kids.
HIT Entertainment Adds Licensees for Mike the Knight, Barney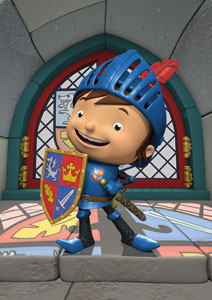 HIT Entertainment has appointed BBC Worldwide as magazine publisher for the new pre-school series Mike the Knight. BBC Worldwide's CBeebies magazine will feature Mike the Knight starting in November, while a standalone Mike the Knight magazine is due out September 2012. Golden Bear was signed to produce arts and craft products, mechanical arts and crafts, felts, and dough sets to launch fall 2012. The series premieres this fall on CBeebies.
HIT Entertainment has also added several licensees for a new line of retro-style apparel and accessories for Barney fans of all ages. Products include T-shirts from At Full Speed and Bio World; Barney-inspired Pillow Pets from Ontel Products Corporation and CJ Products; and headwear and accessories from Concept One. Yoostar will offer video-based entertainment in which fans can put themselves into the video content using their gaming consoles.
Ben 10 Moves to The Big Screen
Cartoon Network Enterprises has signed an agreement with producer Joel Silver and Silver Pictures to develop a live-action motion picture for its animated action-adventure property, Ben 10. The deal will give Silver and his production company the exclusive rights to develop and package the property as a theatrical production. The film will be produced by Silver alongside Dark Castle Entertainment co-presidents Steve Richards and Andrew Rona.
Twentieth Century Fox Consumer Products Signs International Agents
Twentieth Century Fox Consumer Products (FCP) has added new international licensing agents for China, Korea, Central America, Colombia, Peru, Ecuador, and Venezuela. In Latin America, FCP has named CPL to oversee its priority brands across Central America, Colombia, Peru, Ecuador, and Venezuela. In Asia, Shanghai-based Skynet will represent China and Cocoban will represent Korea. This is the first time FCP will have representation in China. The new agencies will focus on global brands The Simpsons, GLEE, Alvin and the Chipmunks, and Ice Age across categories such as apparel, back-to-school, toys, and food. They will also work to grow opportunities for the Alien franchise and the collectibles market.
Big Tent Entertainment Named Science Brand's Agency of Record
Discovery Communications, Inc., has signed Big Tent Entertainment as the exclusive North American licensing agency of record for the Science brand. The consumer products program will center on the new rebranded Science network and its programming lineup, which includes Punkin Chunkin and How It's Made. The licensing program will focus on partnerships rooted in science and pop culture. Big Tent Entertainment will focus on the tween, teen, and adult male demographics in key categories, including electronics, novelty, toys, activity/kits, do-it-yourself, apps, décor, and outdoors.
Mind Candy Announces Moshi Monsters U.S. Toy Line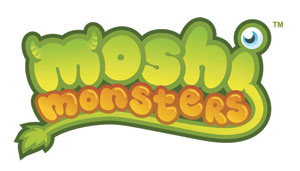 Mind Candy announced the U.S. launch of an official toy line based on its digital children's social networking platform, Moshi Monsters. Spin Master will manufacture a product assortment featuring six plush Moshi Monsters characters and 32 Moshling minifigures. The line will be available exclusively at Toys "R" Us stores nationwide and online in late July. The toys will include secret codes to retrieve virtual items for Moshi Monsters, as well as special trial memberships. Other new products include trading cards by Topps and books from Scholastic, Inc.
American Greetings Properties Introduces New Characters, New Deals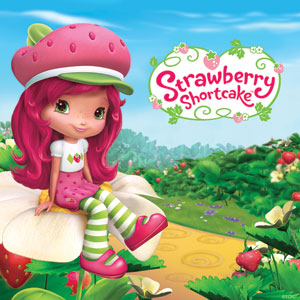 American Greetings Properties (AGP) announced the debut of a new Strawberry Shortcake character– Cherry Jam. This is the latest addition to the Berry Bitty City cast in more than five years. Cherry Jam is a singing star looking for a place to escape the spotlight and friends who will appreciate her for who she is off stage.
Stone America Rebrands Itself
Stone America, a premier licensing and sponsorship company, has rebranded its company name as M!KE Licensing. M!KE Licensing will maintain its focus on licensing partnerships that maintain brand integrity. The firm will continue to be led by founder and CEO Michael W. Kempner and maintain its core team members.
Marvel Signs Crafty Productions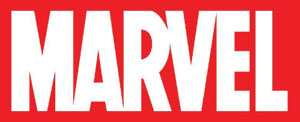 Crafty Productions has partnered with Marvel Entertainment to create a line of craft and activity sets. The crafts and activities for boys will feature popular Marvel characters. The line will include collectible standees, backpack clips, and wearable art made from foam, wood, and paper. The deal was developed with the assistance of Todd Lustgarten and Westbridge, Inc.