Retail's Big Push for Final Christmas Shopping Weekend
The race is on. This is the final weekend to shop before Christmas (and Hanukkah, which begins at sundown on Tuesday December 20.)
Walmart is holding its BIG Christmas Event starting at 8 a.m. this Saturday, December 17. Here is a sampling of the deals to be found in the toy aisle:
• FurReal Friends Cookie My Playful Pup—$29
• AirHogs Moto Frenzy or Beyblade Metal Masters Burning Fire Strike two-pack—$10 each
• Nerf Dart Tag Swarmfire Blaster or Hot Wheels Sky Jump Track Set— $20 each
In addition, customers can now order products online until 11:30 p.m. PT on December 20 and receive standard shipping to a residence with delivery in time for Christmas. Rush shipping to a residence is also available until 11:30 p.m. PT on December 21.
Target says that this Friday and Saturday shoppers will find savings to rival its Black Friday deals. There will be up to 40 percent off on electronics, toys, home items, apparel, and accessories. In addition, shoppers who spend $75 or more in stores from 5 p.m. December 16 until noon on December 17 will receive a $10 Target gift card. Target is offering similar shipping options to Walmart's options mentioned above.
Notable deals in Target's toy aisle include:
• Let's Rock Elmo $29.49 (reg. $58.99)
• Disney Cars 2 Racing Rivalry seven-pack die-cast vehicles $14.99 (reg. $29.99)
Toys "R" Us announced that its stores nationwide will remain open for 112 uninterrupted hours beginning at 6am on Tuesday, December 20 and continuing through 10pm on Christmas Eve (where allowed by law).
Deals in the aisles at TRU include:
• LeapFrog Fix and Learn Speedy—was $24.99; now $9.99
• Nintendo DS Starter Kits priced from $2.49 to $19.99 each (in-store only; prices vary)
• Barbie Beach Dolls—was $6.99; now $3.49
• Nikon CoolPix 14MP L24 camera— was $119.99; now $89.99
• Buy One Get One 50 percent off of all Moxie Girlz Magic Hair, Sisterz, and Dazzle Dance dolls—now $19.99–$24.99 each
Zinkia Signs Random House for Pocoyo Book Line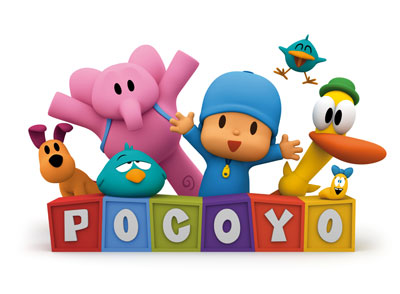 Zinkia Entertainment entered into an agreement with Random House Children's Books to develop a broad range of books for the U.S. and Canadian markets for its children's brand, Pocoyo.
Under the terms of the multi-year agreement, Random House will publish Pocoyo storybooks, leveled reader books, coloring and activity books, board/novelty books and ebooks (based on the published books in the referenced formats). The first three books, which are expected to be available at retail in summer 2012, include a Pocoyo storybook, coloring book, and board/novelty book.
Fremantle Signs Techno Source for Loteria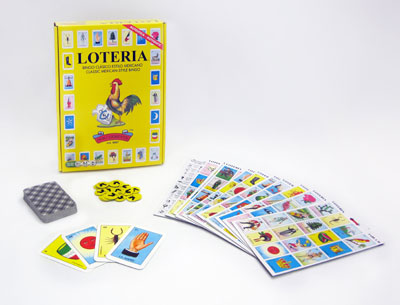 Techno Source, a division of LF Products, and FremantleMedia Enterprises (FME), announced a licensing agreement for Techno Source to bring Loteria, Mexico's most popular family board game, to the U.S. market. FME serves as Loteria's exclusive worldwide licensing agent.
Sold for more than 200 years, Loteria is a classic bingo-style game of chance that uses colorful, iconic images of Mexican culture on playing cards instead of numbers on ping pong balls. The game will be available for purchase at mass and specialty retailers in spring 2012.
Int'l Playthings Charges ToyTeck with Copyright Infringement, Additional Charges
On November 22, 2011, International Playthings, LLC and its parent company Epoch Company, Ltd. commenced an action in the United States District Court for the District of New Jersey against Toy Teck Ltd. LLC, Toyteck Corporation, Manley Toys Ltd., Mitchell August, and other defendants alleging false advertising, copyright infringement, unfair competition, and certain other claims.
On November 22, 2011, U.S. District Judge (Hon.) Susan D. Wigenton issued an order granting temporary restraints against the defendants to cease the broadcast and internet display of a commercial called the "Teacup Families Commercial." The order provides that the Toy Teck Ltd. LLC, Toyteck Corporation, Manley Toys Ltd., and others acting in concert with them are "restrained from airing, posting, running, printing, or otherwise availing to the public, any advertisements in any medium, including without limitation, cable and network television and the internet, that display International Playthings LLC products, including the Cozy Cottage."  A further hearing on this matter has been scheduled for today. International Playthings had no further comment aside from releasing the above statement.
ToyTeck had the following comment, "While we typically do not comment on pending lawsuits, we appreciate International Playthings acknowledgement of ToyTeck's creative new product line and competitive challenge to Calico Critters. Sales are exceeding expectations and we anticipate continued growth in 2012."
LeapFrog in Deals with Kidz Bop, Discovery
LeapFrog and Kidz Bop announced a partnership to distribute downloadable content through LeapFrog's new digital App Center.
The LeapFrog App Center will provide musical content from Kidz Bop's most recent releases, Kidz Bop 20 and Kidz Bop Greatest Hits, available for download this holiday season. Additional Kidz Bop content will roll out during 2012, sung by kids for kids.
In a separate announcement, LeapFrog and Discovery Education announced a partnership to distribute downloadable videos from Discovery Education's extensive library through LeapFrog's App Center. Children ages 4-9 will have the opportunity to explore unique global environments with animals from around the world and learn through the eyes of world-renowned experts including Jeff Corwin.
LeapFrog Learning Apps, with an MSRP of $5–$10, are available for purchase in the LeapFrog App Center, which is accessed through the LeapFrog Connect Application for LeapPad Explorer and Leapster Explorer platforms.
Int'l Playthings to Distribute Early Learning Centre Line
International Playthings has partnered with Early Learning Centre (ELC) to distribute the line of infant and preschool products to the United States and Canada.
"Our relationship with ELC spans many years, and we are thrilled to be able to once again offer these award-winning and innovative toys to the marketplace," says Michael Varda, president and CEO of International Playthings, LLC. "ELC's commitment to producing high-quality items that encourage imaginations fits perfectly with International Playthings' current offerings and standards. We look forward to many years together."
International Playthings will debut 22 products at Toy Fair in February in New York. The assortment consists of infant toys, toddler toys, outdoor toys, pretend play toys, and musical toys.