Merry Christmas and Happy Hanukkah to all! We wish everyone a Happy, Healthy, and Prosperous New Year. This is the final news alert for 2011. The next news alert will be sent on Tuesday January 3, 2012.
Jakks Signs Bandai to Distribute Monsuno in Japan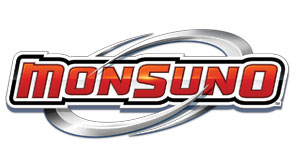 Jakks Pacific, Inc., announced that it has entered into a manufacturing agreement with Bandai Co., Ltd. for the toy line based on the Monsuno boys action adventure property. Bandai will exclusively distribute and market toys based upon the Monsuno television series in Japan under an agreement between Bandai and Dentsu. Jakks Pacific will manufacture the Monsuno toys to be distributed by Bandai in Japan.
Bandai joins the roster of international distributors for Monsuno toys, which also include the Giochi Preziosi Group for Europe, Hunter Products for Australia, Planet Fun for New Zealand, and Prima Toys for South Africa.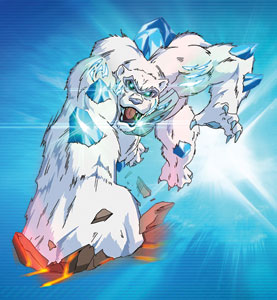 Nickelodeon is launching the series to audiences on owned channels in the U.S., Latin America, the UK, key European and Eastern European territories, Australia and New Zealand, India, Southeast Asia, Russia, and Africa.
The Monsuno series will first launch in the U.S. on Nicktoons and select English speaking countries.
The Jakks' toy line is expected to hit U.S. retail shelves to coincide with the U.S. TV series premiere anticipated for spring 2012. The Topps Company has signed on to produce Monsuno trading card games, confectioneries, and related products.
NY Ink Gets Licensing Program
Discovery Communications announced the launch of a new consumer products program based on the TLC series, NY Ink. Sherry Manufacturing has been signed as the first licensee for apparel.
The licensing program is expected to include accessories, gift and novelty items, home décor, and publishing. Sherry Manufacturing will debut the first collection of NY Ink apparel this February at Wooster Street Social Club, Ami James' new shop.
Season one of NY Ink followed James as he left his shop in Miami to become the Tattoo King of New York.
Richie Rich Gets an App
Ape Entertainment and Classic Media announced the digital comic debut of Richie Rich in the Apple App store. The app will feature the digitally restored and color corrected original master copies of the comic as well as new adventures under the title of Rich Rescue for the iPad, iPhone, and iPod touch.
Developed by Ape Entertainment's digital partner iVerse Media, the Richie Rich digital comic app is free to download and features a preview of the first issue at no additional cost. The app includes four full-color issues of the all-new Rich Rescue series for $1.99 each and the Richie Rich Classics series for $.99, each with a color cover, one five-page story in color and the rest in classic black and white.
Kidz Bop Teams with Hot Chelle Rae
Kidz Bop is teaming up with American Music Awards' "Sprint Favorite New Artist" winners Hot Chelle Rae, to collaborate on a special version of their single, "I Like It Like That," from their just released album, Whatever. This version of the Kidz Bop Kids singing along with Hot Chelle Rae on "I Like It Like That" will be available exclusively on iTunes beginning January 17 timed to coincide with the release of Kidz Bop 21. In addition, Hot Chelle Rae is inviting kids everywhere to create their own version of the song by entering the "I Like It Like That" Super Contest by uploading a performance video now through January 4 on kidzbop.com. The best "I Like It Like That Super Contest" entries will be used to create an all-new user-generated music video featuring Hot Chelle Rae. The new video will premiere on kidzbop.com January 17.
A Smurfy Celebration at Grauman's Chinese Theatre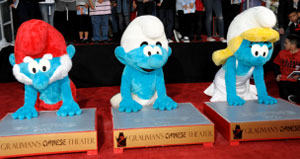 Papa Smurf, Smurfette and Clumsy Smurf from Columbia Pictures and Sony Pictures Animation's The Smurfs were honored with a Handprint Ceremony at Grauman's Chinese Theatre in Los Angeles last week.
"The Smurfs have been an important part of pop culture for the past 50 years. It seems only appropriate that their legacy be acknowledged by the Grauman's Chinese Theatre," said Bob Osher, president, Sony Pictures Digital Productions.
The Smurfs were first introduced to the world in 1958 as comic book characters called The Schtroumpfs, created by Belgian artist Pierre "Peyo" Culliford. Over the next 50 years, they came to life in comics, books, television series, films, videogames, live shows, and figurines.