The Biggest Loser Live Training Program Readies for Launch
NBCUniversal Television Consumer Products Group announced the launch of The Biggest Loser Live Training program through a partnership with the Aerobics and Fitness Association of America (AFAA). The program will offer certification for fitness professionals to become official Biggest Loser Pros and direct-to-consumer fitness options with both online and on-site training. To mark the debut of The Biggest Loser Live Training, AFAA will offer free workout sessions conducted live online with a certified AFAA Biggest Loser Pro. The online event will take place on Wednesday, July 18, 9 a.m.­–3:30 p.m. PST, and will feature a series of 20-minute workouts running every half-hour throughout the duration of the event. To pre-register or learn more, visit www.biggestloserlivetraining.com. The deal was brokered by Russ Kamalski and Nora Wong of L.A.-based Consumer Strategies, Inc.
Paul Frank Takes Flight with Pan Am Luggage Deal
Pan Am and Paul Frank are teaming up to create a limited-edition series of Pan Am's iconic, travel-inspired bags featuring Paul Frank characters and special edition linings. The Paul Frank-Pan Am limited-edition bags are expected to hit the market in time for this holiday season and will be available at PanAm.com and specialty retailers as well as Paul Frank online and retail locations.
Super WHY! Heads to Breakfast Aisle
Post Alpha-Bits, the classic children's cereal, has teamed up with the PBS Kids TV series Super WHY! from Out of the Blue Enterprises. The long-term partnership with the popular reading-powered program kicks off with colorful visuals and engaging activities on each Alpha-Bits package, including games and cutout character masks. The new Alpha-Bits cereal featuring Super WHY is set to hit store shelves starting in August, ensuring a healthy start for back to school. The new Alpha-Bits cereal featuring Super WHY will include two different packages, one showcasing Super WHY and the other presenting the character Princess Presto.
Penguin Picture Book Characters To Brighten Walls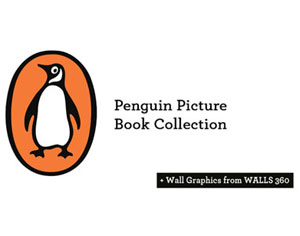 Walls 360, the on-demand wall graphics company, just launched an exclusive collection of wall graphics featuring classic and iconic characters from Penguin Picture Book. The first collection of premium Penguin wall graphics features Llama Llama, Ladybug Girl, Skippyjon Jones, Corduroy, and Spot. All wall graphics are available in a range of customer-selected sizes, from six-inch sets of wall badges and wall squares to eight-feet-tall characters, classic book covers, and panoramic wall murals.
David Tutera Strikes Shoe Deal
Wedding and event planner David Tutera has signed a licensing agreement with Antebi Footwear Group to launch a signature footwear line under his name. The David Tutera Footwear collection is expected to hit stores in January 2013 and will debut at MAGIC in August. Beanstalk brokered the deal on behalf of its client, Tutera. David Tutera Footwear, designed to be sophisticated and modern with a nod to tradition, will be produced with high-quality components and finishes, along with unique details that will be revealed at launch time. The line will feature a range of styles suited for special wedding occasions. The shoe collection will range from $95 to $195 and is expected to retail in select department stores and bridal salons throughout the U.S., Canada, and Mexico.
American Greetings Signs New Partners for Care Bears
American Greetings Properties (AGP) announced a series of new international licensing deals for the Care Bears, coinciding with the Care Bears' 30th anniversary, an all-new CG-animated television series on The Hub TV Network, and a Hasbro 2013 toy launch in key territories. Newco will develop Care Bears-themed kids furniture, including wooden upholstered rocking chairs, sofas, beanbag chairs, and toy boxes for the U.S. Oysho renewed its worldwide direct-to-retail deal for a new Care Bears sleepwear and underwear collection. Israeli company FOX has acquired the direct-to-retail rights for a line of Care Bears baby, kids, teen, and adult apparel to be sold at FOX stores worldwide. Sunset International (Bioworld) inked a deal for a collection of Care Bears apparel and accessories for Germany and Benelux. Care Bears publishing deals have been secured with Editorial Artemisa for Argentina as well as with Shanghai 99 Culture, the brand's first publishing deal in China.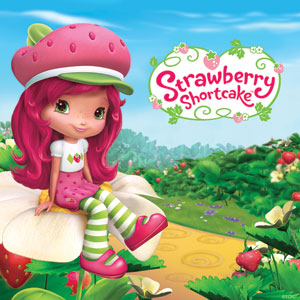 AGP also inked new deals for Strawberry Shortcake including Koba Entertainment (live theatrical/musical show to tour the U.S. and Canada in January 2013), Newco (furniture) and Fruit of the Loom (girls' and toddlers' undershirts and underwear). Penguin Books will also expand its portfolio to include Strawberry Shortcake e-books, available in the U.S. at Barnes & Noble and Apple online stores. International publishing deals include Edizioni Play Press (Italy), Panini (Germany), Sparkle World Annual (UK), and Egmont (Eastern Europe and Turkey). A wide range of product will also be available in Mexico including apparel (PIC), stationery (Grupo Papelero Scribe), bags (Alta Tecnologia de Mochilas), towels and blankets (Grupo Carmi), socks (JJ Hosiery), and health and beauty (Laboratorios de Belleza Azus).