Licensing Show 2012
Round 5 Secures Exclusive Toy License for ZeptoLab's Cut The Rope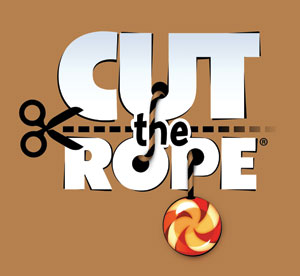 Canadian toy manufacturer Round 5, in partnership with Studio Licensing, Inc., and Established Brands, Inc., announced a multi-year exclusive licensing agreement to manufacture and produce toys for ZeptoLab's bestselling app Cut The Rope. Round 5 will have exclusive rights to manufacture and produce product across multiple toy categories, including figures, plush, and playsets, that will reflect the brand and its loveable star Om Nom. Distribution is set for North America, Brazil, Southeast Asia, and East Asia. Products will be available in most major retail outlets starting spring 2013 with a select group of products to ship to major department stores and specialty boutiques around the world in time for this holiday.
Jakks Pacific Named Master Toy Licensee for Daniel Tiger's Neighborhood
Jakks Pacific has been appointed North American master toy licensee for Daniel Tiger's Neighborhood, a new multi-platform animated series inspired by the legacy of children's television pioneer Fred Rogers. As part of its long-term agreement with IP owner The Fred Rogers Company and its licensing agency Out of the Blue Enterprises, Jakks will manufacture, distribute, and market a broad range of preschool toys based on the series. The new agreement includes plush, figures, playsets, vehicles, dolls and accessories, ride-ons, play tents, ball pits, roleplay, dress up, novelty, bulk, seasonal toys, children's furniture, and Halloween costumes. The line will be targeted to children ages 2–4 and is slated to launch at retail throughout North America beginning spring 2014.
Daniel Tiger's Neighborhood is the first television show from The Fred Rogers Company since Mister Rogers' Neighborhood. The show invites a new generation of young viewers into the colorful neighborhood of Make-Believe, and stars 4-year-old Daniel Tiger, son of Daniel Striped Tiger from Mister Rogers' Neighborhood, who gives young viewers a kid's-eye view of his life.
FremantleMedia Brokers New Deals for Grojband, Self Magazine

FremantleMedia Enterprises (FME) announced a new distribution deal with Cartoon Network for the U.S. broadcast rights to the animated comedy series Grojband. Grojband follows Corey and his three best friends, Laney and twin brothers Kin and Kon, as they work to propel their garage band to international stardom. Fresh TV developed the series in association with Teletoon Canada, Inc. FME manages the worldwide (excluding Canada) TV distribution, home entertainment, and brand licensing rights for the series.
FME also brokered a deal on behalf of Condé Nast for Self-branded fitness products with Cap Barbell, Inc. Self will enter the fitness category with branded products that will include yoga mats, exercise balls, aerobic steppers, weights, resistance products, pedometers, heart rate monitors, and more.
Pressman To Offer New Games Based on The Lord of the Rings, The Hobbit

Warner Bros. Consumer Products and Pressman Toy announced two new games based on The Lord of the Rings (LOTR) trilogy and The Hobbit: An Unexpected Journey. The deluxe LOTR game incorporates story elements from all three films, The Lord of the Rings: Fellowship of the Ring, The Lord of the Rings: The Two Towers, and The Lord of the Rings: The Return of the King. The new The Hobbit: An Unexpected Journey game is based on the upcoming film directed by Peter Jackson and produced by New Line Cinema and MGM, due in theaters December 14. Both games will be available for purchase at mass and specialty retail locations this fall.
TLC Named Global Licensing Agent for Dodge, Ram Truck, and SRT
The Licensing Company (TLC) has been named Chrysler Group's new worldwide licensing agent for the Dodge, Ram Truck, and SRT brands. TLC currently serves as the worldwide licensing agency for the Chrysler and Jeep brands. TLC will work to grow each of the brand's existing licensing programs.
LazyTown Licensing Program Heads to North America
Cartoon Network Enterprises (CNE) has partnered with LazyTown Entertainment to serve as the exclusive licensing agent for LazyTown, the preschool series that motivates kids to make healthier lifestyle choices, throughout North America. Last year, Turner CN Enterprises, the network's licensing counterparts in Europe, the Middle East, and Africa, acquired the LazyTown brand and committed to produce a new series of the Icelandic kids TV series that is aired in more than 170 countries. This announcement marks a deepening of that existing relationship. LazyTown is an award-winning television show that motivates kids to make healthier lifestyle choices.
Caroline Mickler To Rep Fifty Shades of Grey
Caroline Mickler Limited has been appointed master licensing agent for the bestselling book trilogy Fifty Shades of Grey. As master licensing agent, Caroline Mickler's responsibilities will include building the program in the UK and working with the brand owner to appoint agents for territories worldwide. Mickler has already appointed CopCorp Licensing as the North American agent for the property. Among the categories being discussed for licensing are lingerie/sleepwear, apparel, fragrances, beauty products, bedding, home furnishings, stationery, jewelry, and adult products.