Licensing Show 2012
HIT, Fisher-Price Partner for Mike the Knight Toys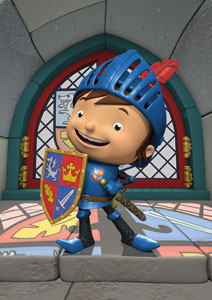 HIT Entertainment is finalizing plans with Fisher-Price to market and manufacture a global master toy range for Mike the Knight (excluding the UK and Japan). Fisher-Price plans to develop, manufacture, and market a variety of toys for boys and girls ages 2 and up across categories, including roleplay, playsets, plush, figures, and preschool toys. The first items are scheduled to launch in the U.S. and Canada in fall 2013, with a rollout in all other territories starting in 2014. Mike the Knight is a CG-animated series co-produced by HIT Entertainment and Nelvana that transports kids to a world of castles, dragons, and trolls. The series currently airs on major broadcast platforms in the U.S. (Nickelodeon and Nick Jr.), Canada (Treehouse), the UK (Cbeebies), Australia (ABC), and France (TF1), and is slated to launch in more than 20 more territories in the coming months.
Fox Consumer Products Ramps up Licensing for Ice Age, Sons of Anarchy
Fox Consumer Products (FCP) has numerous new deals and developments in anticipation of the July 13 release of Ice Age: Continental Drift in 3-D, the fourth installment in the film franchise. Ice Age Live! A Mammoth Adventure, an original live entertainment spectacular, is slated to premiere at the Wembley Arena in London this November and will then proceed on a global tour. Directed by Cirque Du Soleil's Guy Caron, the show combines sets, ice-skating, music and song, acrobatics, and aerial arts while incorporating story and character elements from the franchise. FCP is also partnering with Toys "R" Us in North America and signing new deals with global fixtures in the retail marketplace such as Russia's X-5 Retail Group. Toys "R" Us will support the program with specially designed Ice Age boutiques to debut across the country on July 1. The boutiques will provide fans with the most complete collection of Ice Age products and be replicated worldwide with localized versions in individual territories.
FCP is also shifting its licensing strategy for the FX program Sons of Anarchy from a focus on softlines to an extensive collection of products across all retail tiers nationwide. The officially licensed Sons of Anarchy product line will now include leather and denim jackets (Piston Clothing), apparel and accessories (Changes), men's loungewear and underwear (LF USA), men's and women's jewelry and body jewelry (Salesone), headwear (Concept One), and resort wear, swimwear, and novelty infant wear (Calhoun Sportswear). The expanded selection of hardlines features barware, home décor, die-cast motorcycles, games, stationery, novelty, and more.
Saban Brands To Reintroduce Popples

Saban Brands is reintroducing the Popples franchise. The company will work with partners to introduce a wide array of merchandise, including apparel, accessories, mobile and tablet apps, plush, and more in fall 2013. It will also introduce new Popples characters and expand merchandise to include publishing, stationery, party goods, crafts, and more in spring 2014. Based on the nostalgic characters from the popular 1980s television show, the new Popples products will have a fresh, modern twist while maintaining a clear link to the original Popples. Introduced in 1985, Popples debuted in the U.S. on a Saturday morning television show, followed by a toy line in 1986. As the world's first feature plush toy, Popples creatures could transform from fluffy balls to furry friends and back again.
MGA and Justice Partner for Novi Stars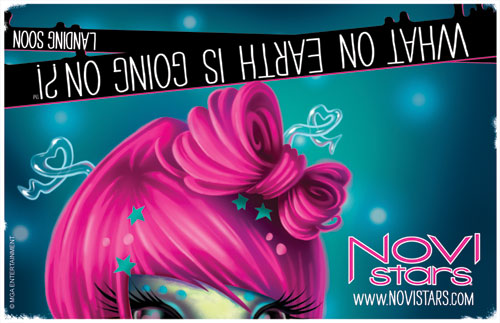 MGA Entertainment has partnered with tween retailer Justice for the launch of Novi Stars. Available at Justice stores and major retailers beginning this August, Novi Stars is a new girls property and cosmic-branded entertainment that combines otherworldly adventure with cutting edge toy features never before seen in doll play. Each doll comes with a pet, a glow-in-the-dark doll stand, and a package handle that becomes an antenna headband for the girl. Dolls are for girls ages 6 and up.
Beanstalk to Rep Real Housewives' NeNe Leakes
Beanstalk has signed on as the licensing agency of record for NeNe Leakes, star of Bravo's Real Housewives of Atlanta. Beanstalk will work to leverage Leakes' position in pop culture to offer consumers fashion-forward, affordable apparel and accessories and empower women of all shapes and sizes through fashion. Beanstalk will collaborate with Leakes' management agency The Collective and legal representation at Fox Rothschild LLP on the program. Leakes recently extended her career into scripted entertainment, taking on the recurring role of Coach Roz Washington on Glee. She has also been cast in the upcoming Ryan Murphy sitcom, The New Normal, scheduled to debut this fall on NBC.
FremantleMedia Partners with Majesco for American Idol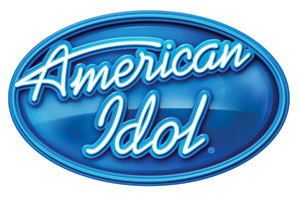 Majesco Entertainment Company and FremantleMedia Enterprises (FME) announced a strategic partnership to develop and produce interactive games based on American Idol. The agreement gives Majesco the exclusive rights to publish games in North America. American Idol is produced by 19 Entertainment, a division of Core Media Group and FremantleMedia North America.
Knockout Licensing Adds New Licensees for Boo–The World's Cutest Dog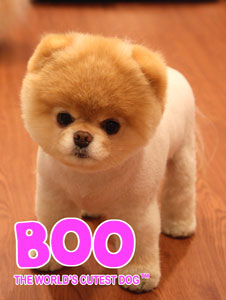 Knockout Licensing announced three new additions to its licensing roster for Boo–The World's Cutest Dog. New licensees include Ripple Junction (ladies and men's T-shirts), Evy of California (girls' sportswear, tops, bottoms, dresses, outerwear, and sleepwear), and Audio Technology of New York (cases for electronic devices, portable speakers, earphones, and headphones).
Mattel On Board for Mia and me Toy Line
Italian producer, distributor, and licensor Rainbow has secured a licensing partnership with Mattel for toy rights to its new girls property and animated television series Mia and me. Current international licensing partners already on board including Panini, Unilever Germany, Belltex, Clementoni, Schmidt Spiele, and Egmont. Consumer products will launch summer 2012.
The series was developed and co-produced by Lucky Punch, Rainbow, March Entertainment, and ZDF, and is jointly distributed worldwide by master agent m4e and Rainbow. The show is a hybrid of live-action and CGI animation for girls ages 5–8. More than 50 territories globally will launch the first season in 2012.
Brainy Baby Appoints Paradox Entertainment
The Brainy Brands Company, Inc., a producer and marketer of the Brainy Baby line of children's educational videos and products aimed at early development for preschoolers, has appointed Paradox Entertainment as its worldwide licensing agent. For more than 15 years, in more than 70 countries, The Brainy Company's premiere line Brainy Baby has been a cornerstone of early childhood education and development.
Skelanimals Heads To Pet Aisles
The Hartz Mountain Corporation will license a complete line of pet toys, accessories, and bedding for Art Impressions' pop culture brand Skelanimals. Pet accessories will include collars, leashes, clothing, and feeding dishes available through all pet-supply channels in the U.S. and Canada.