Fox Signs Deal for Glee Comics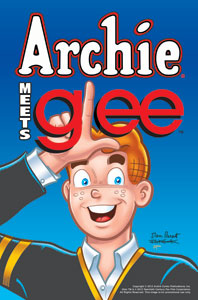 Archie Comics has teamed up with Twentieth Century Fox Consumer Products for Archie Meets Glee, a four-part comic book storyline that will bring the cast of Glee face to face with Archie and the gang. The series is expected to kick off in 2013. The storyline, which will run as part of the Archie title, will be written by Glee writer, comic book scribe, and playwright Roberto Aguirre-Sacasa (Spider-Man: Turn Off the Dark) and illustrated by artist Dan Parent, known for his work on Kevin Keller and Archie Meets KISS.
Marvel Super Heroes Apparel Heads to College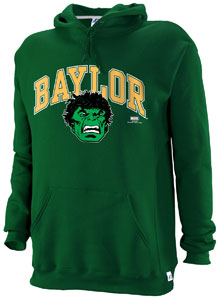 Marvel Entertainment entered a licensing agreement with Russell Athletic for a Marvel Super Hero/Russell Athletic collegiate apparel program. The program will reach up to 200 colleges across the country. The program will include T-shirts and hooded sweatshirts featuring Marvel Super Heroes, including Spider-Man, Captain America, Iron Man, Hulk, Thor, and Wolverine. The characters will appear in each college's respective school colors along with their mascots and logos. Participating universities include UCLA, Michigan State, Baylor, Kansas State, Mississippi State, UNLV, Ohio State, and University of Iowa. Russell Athletic will distribute the co-branded apparel to college bookstores, arenas, sporting goods retailers, and mid-tier stores beginning in August.
Robin Zingone Signs New International Deals
Robin Zingone and Luk International S.A. inked a deal with Creaciones Euromoda S.L. to produce home textiles featuring the brands robinzingone, Cocomimilulu, Girlygirl robinzingone, and loveMi robinzingone. Products include duvet covers, bed sheet sets, bedspreads, sleeping bags, and pillows. Product will be sold in mass market stores throughout France, Italy, Spain, Andorra, and Portugal.
For Mexico, Robin Zingone and More Licensing signed with Shiveis S.A. de CV to produce infant products for the Cocomimilulu brand. The line will include training cups, baby bottles, rattles, teethers, wipes, brush and comb sets, bibs, pacifiers, and tableware, available at mass and specialty stores.