Saban Teams with McDonald's for Happy Meals Toys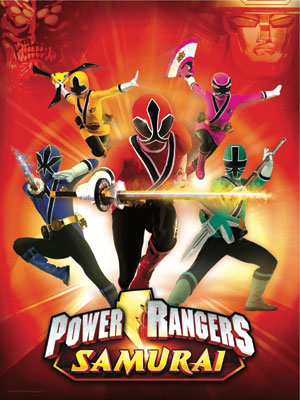 Saban Brands continues its long-running partnership with McDonald's. McDonald's will feature limited-edition Power Rangers and Paul Frank toys in Happy Meals throughout the U.S. and Canada, now through September 20.
The Power Rangers Happy Meals feature one of eight action-packed, limited-edition Power Ranger action figures or roleplay toys. As part of their Happy Meal purchase, kids can receive a Green, Red, Blue, or Gold Ranger; a Shark Sword Disc Launcher; Black Box Disc Launcher; Bullzooka Blast; or the Belt Buckle Battler. The toys are based on the action series Saban's Power Rangers Super Samurai, currently airing on Nickelodeon. Kids will also receive a Super Samurai badge with every Happy Meal box and can get active with instructions on how to do Ranger Jacks (ranger-style jumping jacks.)
The Paul Frank Happy Meals feature one of eight limited-edition Paul Frank-themed items, all based on the brand's fun-loving Julius character. Kids can receive a Julius-themed bendable figure, luggage tag, magnets, stationery kit, calendar, notebook, watch, or bracelet. Julius' riddles will also be featured on the Happy Meal box.
Constantin Film Appointed Sony for Mortal Instruments: City of Bones
Constantin Film has appointed Sony Pictures Consumer Products as the global consumer products agent for the upcoming film Mortal Instruments: City of Bones, based on the best-selling book series by Cassandra Clare. Sony is seeking global licensing partners in apparel and accessories, gift and novelty items, beauty, mobile and social games, stationery, publishing, collectibles, and homeware.
The story follows Clary, a seemingly ordinary 19-year-old girl who discovers she is the descendant of a line of Shadowhunters, a secret cadre of young half-angel warriors locked in an ancient battle to protect our world from demons. The film stars Lily Collins (Mirror Mirror), Jamie Campbell-Bower (Sweeney Todd), and Jonathan Rhys Meyers (The Tudors). Screen Gems, a division of Sony Pictures Entertainment, is scheduled to release it in North America on August 23, 2013.
Nicole Richie Segues Into Beauty
Style icon and TV star Nicole Richie has developed her first-ever fragrance—Nicole, the fragrance—in collaboration with TPR Holdings LLC. This marks the Fashion Star mentor's entry into the beauty category. The fragrance was inspired by Richie's childhood memories and reminiscent of the layered scent her mother wore. Nicole, the fragrance by Nicole Richie is available in stores and online at Macy's, Nordstrom, Dillard's, and other department and specialty stores nationwide.
Mandalay Bay Launches Licensing Program
Mandalay Bay Resort & Casino, a Las Vegas destination and home to the annual International Licensing Show, signed All-American Licensing & Management Group (AALMG) to develop a comprehensive lifestyle program. The MB Lifestyle brand will include a variety of products within the fashion apparel and swimwear categories as well as skincare, spirits, luggage, furniture, home, and bedding, embracing the Mandalay Bay experience and its "Resortist" philosophy. Mandalay Bay recently opened its first MB Lifestyle flagship store within the resort and future expansion plans include stand-alone retail shops worldwide.