Octonauts, NOAA Partner to Raise Ocean Awareness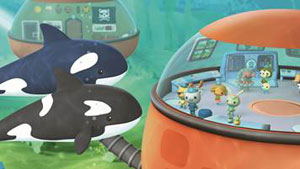 Silvergate Media, producers of the animated preschool series Octonauts, and the National Oceanic and Atmospheric Administration's (NOAA) Office of Ocean Exploration and Research (OER) have signed a letter of intent for a formal partnership to jointly raise awareness of ocean exploration and science and advance NOAA's ocean mission. Together, the team intends to explore events at aquariums and other venues, collaborate on new products (including games, toys, and apps), share communications via social media and other platforms, and develop educational materials and outreach programs.
The association with NOAA, as well as its team of marine biologists, geologists, engineers and other experts at OER, will further Sivergate's commitment to ensuring that Octonauts is grounded in scientific discovery and true-to-life exploration of the natural world. The partnership will also enable NOAA to expand its demographic base and help develop the next generation of champions and protectors of our oceans.
Octonauts, which airs daily on Disney Junior and Disney Channel, takes preschoolers on under-the-sea adventures with the Octonauts crew, who rescue sea creatures, discover habitats, and save the day before returning to their home base, The Octopod.
ESA to Air New Video Game PSA on Consoles, In-Store Channels
The Entertainment Software Association (ESA) began distributing a new PSA to further educate parents about the Entertainment Software Rating Board (ESRB) video game ratings and parental controls available on game devices.
In addition to distributing the PSA to TV stations nationwide, the ESA is collaborating with entertainment software companies to share the PSA on video game consoles, video game-specific websites, fan discussion websites, online stores, and mobile devices. The association is also working with retailers, such as GameStop, to air the PSA on in-store channels.
Mattel Launches Ever After High Worldwide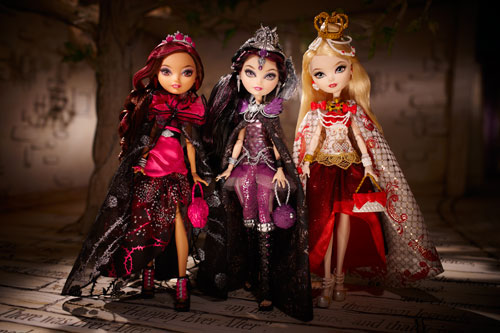 Mattel announced the global launch of its newest intellectual property, Ever After High. Based on the everyday lives of the teenage sons and daughters of well-known fairytale legends, Ever After High features storylines and original characters leveraged across multiple platforms to reach consumers at every touch point.
"Ever After High celebrates the idea that the story of your life is not written in permanent ink—our characters help convey to girls the importance of having the courage and confidence to make your own decisions and to create your own destiny," said Stephanie Cota, senior vice-president, global brand marketing for Mattel.
The tween property, which launched at U.S. retailers this fall, is now available in 14 countries and will continue to roll out to more than 30 territories throughout 2014. In addition to the initial product launch, which included six fashion dolls, the property is supported by the website EverAfterHigh.com, a Facebook page, and YouTube channel. The digital ecosystem includes animated webisodes, character bios, games, avatars, and an interactive music video directed by Hollywood producer Wayne Isham.
The Storybook of Legends, a novel based on the property written by Shannon Hale, recently topped a New York Times Best Sellers list and a second book set for a spring 2014 release is already in the works. Other consumer products, including apparel, accessories, stationary, electronics, and more will roll out globally over the next year.