Walmart Used Video Games Business Goes Live
Earlier this year, Walmart began offering customers the opportunity to trade in their used video games in exchange for gift cards equal to the game's trade-in value. The company has now built up a large enough library of used games to start reselling them. Walmart rolled out its certified pre-owned gaming business in 1,700 stores and online today, October 28.
The company has timed the rollout to the release of Call of Duty: Advanced Warfare, which will be available on November 3, 24-hours before the official release. On November 3–4, Walmart will offer 50 percent more for consumers trading in any used video games when they purchase Call of Duty: Advanced Warfare. Customers can also receive double trade-in value when trading in any used video game and purchasing a PlayStation 4 on these days.
HGTV Star Joins Beanstalk
Beanstalk has signed HGTV talent Genevieve Gorder for representation. Beanstalk will bring Gorder's soulful and whimsical design point-of-view to adult and juvenile home décor products, offering consumers creative decorating solutions that transform everyday spaces.
In addition to being an award-winning HGTV star, Genevieve Gorder runs an interior design studio, TV production company, digital magazine, and is a mother to her six-year-old daughter. Gorder recently starred in HGTV's Dear Genevieve, HGTV Star, A Hero's Welcome Home, and also hosts the network's White House Christmas Special. Her newest series, Genevieve's Renovation, premiered on HGTV in July 2014 and follows Gorder as she takes on her own New York City apartment.
ASTRA Marks Neighborhood Toy Store Day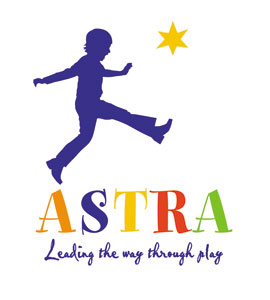 The American Specialty Toy Retailing Association (ASTRA) has announced that hundreds of independent toy retailers in the U.S. and Canada will mark Neighborhood Toy Store Day with special in-store events and activities on Saturday, November 8, 2014.
Neighborhood Toy Store Day is an annual ASTRA event that occurs on the second Saturday in November. It is designed to help independent toy retailers spotlight attention on the quality and play value of specialty toys, plus the advantages of shopping at locally owned toy stores.
ASTRA retailers create activities around Neighborhood Toy Store Day that will engage their customers and communities. ASTRA supports retailers by providing professionally designed, downloadable posters; post cards; ad slicks; and other images along with draft emails; social media posts; and press releases that retailers can use to promote their store.
Fisher-Price and Shakira Partner for Web Series, Toy Line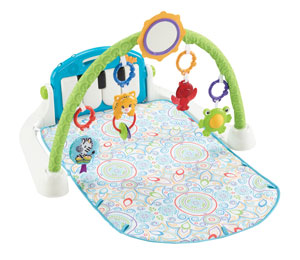 In a global partnership centered on early childhood development, Fisher-Price has teamed with global pop icon Shakira and her Barefoot Foundation to create a web series for moms and co-develop a new line of babygear and toys.
The Best Possible Start campaign, which targets millennial moms, kicked off on October 27 with a 12-part web series that offers viewers Shakira's mom-to-mom perspective on stimulating early childhood development and facilitating milestones.
The full series is being distributed exclusively through digital to 23 countries, via branded social channels and supported with paid media. The content will live on www.fisher-price.com/shakira along with product information on the Shakira First Steps Collection.
The collection will launch in the U.S. in mid-November on Amazon and the Fisher-Price website. Items are now available for pre-order on Amazon, including the Fisher-Price Shakira First Steps Collection Kick & Play Piano Gym.
Beyonce, Topshop Launch New Brand
Pop icon Beyoncé and UK fashion house Topshop announced the creation of a 50/50 joint venture company, Parkwood TopShop Athletic Ltd., formed to produce a global athletic street-wear brand launching in fall 2015.
The brand will encompass clothing, footwear, and accessories across dance, fitness, and sports categories fusing fashion with the highest levels of technical performance. The global distribution platform will include Topshop stores and topshop.com. Existing and new partnerships are also being explored for distribution.