Alex Brands Names Friedman as President, CEO
Alex Brands named industry veteran Neil Friedman as president and CEO. Friedman, who joined Alex Brands' board of directors earlier this year, most recently served as president of the U.S. division at Toys "R" Us. Prior to that, Friedman served as president at Mattel Brands, Fisher-Price Brands, Tyco Preschool, and MCA/Universal Merchandising. Friedman is a member of the Toy Industry Hall of Fame and the International Licensing Industry Merchandiser's Association's Hall of Fame.
"Neil Friedman is unparalleled in this industry for his vision, experience, and track record of success," said Michael Cornell, chairman of Alex Brands. "With our newly opened worldwide headquarters, expansion into Europe and rapid growth to date, there truly is no one better suited to lead this company into the next phase of its evolution."
Alex Brands recently announced the expansion of its operational footprint with the opening of a new worldwide headquarters and customer showroom in Fairfield, NJ; a state-of-the-art distribution center in Woodbridge, NJ; and expanded warehouse capacity in its Canton, MI, distribution center. Alex Brands is a portfolio company of Propel Equity Partners.
Discovery Channel Taps Former Shine America, Disney Executive for President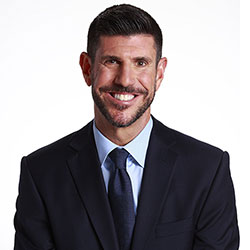 Discovery Communications announced the appointment of Rich Ross to the position of president, the Discovery Channel. Ross will join Discovery Communications in January 2015 and will be based at the company's Los Angeles office. Ross will oversee creative and brand strategy, development, production, marketing, and all day-to-day operations for the network. He will report to David Zaslav, president and CEO of Discovery Communications.
Ross joins Discovery from Shine America, where in his role as CEO since 2013, he drove the ongoing commercial strategy of Shine Group's U.S. operations. He oversaw all aspects of Shine America's production, distribution, and marketing of original programming across broadcast, cable, and digital platforms, including such programs as MasterChef and MasterChef Junior (FOX), The Biggest Loser (NBC), The Face (Oxygen), Restaurant Startup (CNBC), Fake-Off (TruTV), The Bridge (FX), Gracepoint (FOX), and the upcoming drama Utopia (HBO).
Prior to joining Shine America, Ross held executive roles at The Walt Disney Company, most recently serving as chairman of The Walt Disney Studios from 2009–2012, FX Networks, and Nickelodeon. He currently serves on the Board of Trustees for AFI and on the Board of Directors of the Fulfillment Fund.
Marjorie Kaplan, who has served as interim president for the Discovery Channel, will continue in that capacity until Ross's arrival in January 2015. She will continue to serve as group president of TLC and Animal Planet, and will add Velocity to the portfolio of networks under her leadership.