aNb Media Rebrands Royalitie$ as TFE Licensing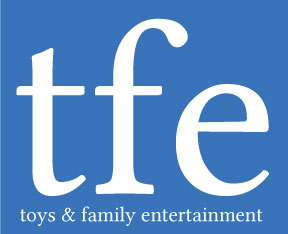 aNb Media (that's us!) is pleased to announce that our licensing trade publication Royaltie$ will now be known as TFE Licensing and will be published as a supplement in the February, June, and October issues of TFE (formerly known as Toys & Family Entertainment).
"We decided to freshen up TFE with a redesign and realized that we could deliver both toy and licensing editorial in a more streamlined fashion by branding our trade publications under one name, TFE and TFE Licensing," said Bob Glaser, co-publisher. The move also aims to further align the company's divisions, which also includes TTPM.com, and cut down confusion for media planners.
"Since toys and licensing are so closely related, having one branded publication makes sense in today's world," adds co-publisher Andy Krinner. TFE Licensing will still cover non-entertainment brands as well. "TV, movies, and more recently digital are very important, but today's families have many interests that are more diversified than ever before. Therefore, our editorial coverage will not diminish," says Krinner.
The new redesign of TFE and TFE Licensing will debut in February 2015.
ToyFest West Readies for 2015 Show
The annual ToyFest West trade show is gearing up for its 54th toy show and third year in Las Vegas, which runs March 8–11, 2015. Held at the South Point Casino and Hotel, attendees will continue to enjoy top amenities including world-class restaurants, spa, full casino, shuttles to and from the strip, and more, all with reasonable room rates.
The Western Toy and Hobby Representatives Association (WTHRA) will again offer the promotion of a free Monday night when attendees book Saturday and Sunday night at the host hotel. This offer is limited to the first 300 rooms booked.
ToyFest West is an important West Coast venue at which more than 700 established and new vendors unveil their products for the new year.
"ToyFest is the largest toy show in the West," says Bill St. John, president of WTHRA. "It is positioned on the calendar and geographically to be of great value to our customers. For the specialty retailer, it creates an opportunity to work with their reps, see new products being introduced for the year, and connect with the manufacturers. Our Las Vegas venue is conveniently located, affordable, and fun. Retailers are having a great time mixing business with pleasure."
Products to be showcased at ToyFest West include traditional toys, hobby, dress-up, arts & craft, infant and toddler, museum, science, and more, offering show value to a variety of retailers including toy, gift, hobby, educational, book, and children's boutiques.
For more information on ToyFest West, the manufactures and representatives that will be present, the special room rate, and the 2015 program, visit www.toyfestwest.com or call (909) 899-3753.
Jakks Signs Distribution Deal for China

Jakks Pacific and Meisheng Culture & Creative Corp, a Chinese entertainment and cultural production industry group, entered into a joint venture to bring Jakks' licensed and non-licensed toys and consumer products to specific territories of China. The joint venture will include a subsidiary in the Shanghai Free Trade Zone that is expected to sell, distribute, and market these products. Products may include dolls, plush, roleplay, action figures, costumes, seasonal items, tech-geared and app-enhanced toys, and more based on top entertainment licenses and JAKKS' own proprietary brands.
DHX Launches Streaming Service in China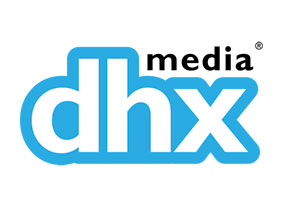 DHX Media Ltd. partnered with China National Television to launch a new streaming service exclusively dedicated to DHX's children's entertainment content across multiple platforms nationally in China.
In the revenue sharing deal, DHX will provide more than 700 half hours of children's content initially for the new service, which is expected to offer video on demand, advertising video on demand, and subscription video on demand services.
DHX will provide its programming in Mandarin for the new streaming service, including Teletubbies, Inspector Gadget, Madeline, and Sonic the Hedgehog. Additional DHX titles such as Caillou, Super Why!, Monster Math Squad, and others will follow.
The as-yet-unnamed service will be available nationally in the People's Republic of China (excluding Hong Kong, Macau, and Taiwan). A launch date has not yet been set.
DHX anticipates expanding the platform's offering as additional series in its existing library of more than 10,000 half hours are dubbed into Mandarin.
CNTV is the new media broadcast division of China's state broadcaster China Central Television.
Trending on TTPM: Tech Toys
TTPM is showcasing what's trending in each specific product category. Today it's Tech Toys. This trending list is determined by consumers. It's the number of page views for that item in the previous 30 days and is updated every 24 hours.