BLT to Rep MillerCoors
Atlanta-based agency Brand Licensing Team (BLT) signed on to represent MillerCoors in its licensing efforts effective immediately. Led by Coors Light and Miller Lite, MillerCoors has a broad portfolio of complementary beer brands across every major industry segment. The company offers a variety of leading craft and import brands, including Blue Moon and Leinenkugel's, through its Tenth and Blake division.
The licensing program will focus on categories including apparel and accessories, drinkware, social entertainment, food, technology and innovation, active lifestyle, home décor, and collectibles.
Joester Loria Plans Licensing Program for Nat Geo's 'Brain Games'
The Joester Loria Group (TJLG) was named the exclusive North American licensing agent for Brain Games, the National Geographic Channel series hosted by Jason Silva. First aired in 2011 with a new season premiering January 2015, Brain Games features interactive games, illusions, and mind tricks.
TJLG will extend the brand experience with a collection of innovative products including games, puzzles, apps, giftware, and other products. Fan gear will include T-shirts, headwear, home textiles, and related products.
got milk? Secures New Food Partners
got milk? will expand its licensing program with the U.S. launch of new food-based brand extensions. As the exclusive licensing agency for got milk?, Beanstalk secured the deals with all three partners.
Following a soft launch of got milk? granola and granola bars at Sam's Clubs in Puerto Rico in September, Got Snacks? will introduce a broader offering of branded packaged snacks at major retailers across the U.S. in early 2015 that includes cookies, biscuits, wafers, ready-to-eat cereals, and cereal bars.
Additional partners include Melville Candy Company, which launched hot cocoa spoons at Walmart stores on November 1, and Diversified Flavor, which will launch all-natural, edible got milk? drinking straws and milk infusers in early 2015.
Warner Bros. Appoints New Agency in Africa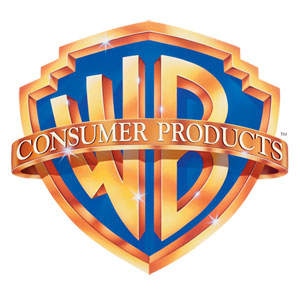 Warner Bros. Consumer Products EMEA (WBCP) appointed PizzaToon as its licensing representative in the North Africa region.
Under the agreement with WBCP, PizzaToon will be responsible for providing local assistance to WBCP as it looks to license its portfolio of classic brands, films, and new theatrical releases in connection with merchandise in Morocco, Tunisia, Algeria, and Libya.
PizzaToon will work with such brands as the animated properties Looney Tunes, Tom and Jerry, and Scooby-Doo; all DC Comics Super Heroes, including Batman and Superman; and tentpole theatrical releases, such as the upcoming blockbuster Batman v. Superman: Dawn of Justice and more.