IMAX, Warner Bros. Partner for Justice League, Aquaman VR Experiences
IMAX Corporation and Warner Bros. Home Entertainment announced a new virtual reality co-financing and production agreement to develop and release three premium, interactive VR experiences based on some of Warner Bros. Pictures' upcoming blockbuster films, including Justice League, Aquaman, and a third experience that has yet to be announced. The companies plan to launch one experience each year—beginning with Justice League VR in late 2017—with all to receive an exclusive window in IMAX VR centers before being made available to other VR platforms, including in-home and mobile offerings.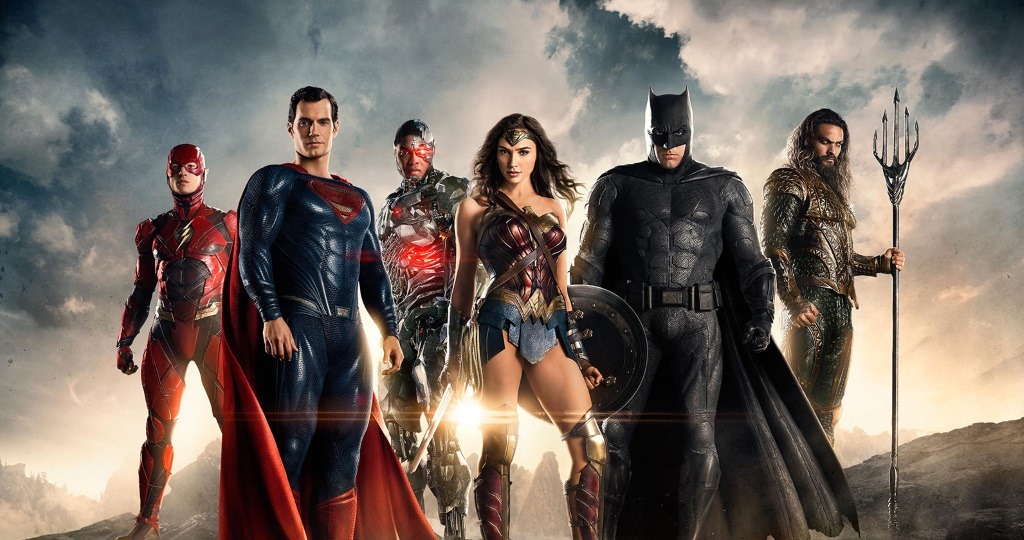 "We are excited to be partnering with IMAX to develop and deliver premium VR experiences, and believe that capitalizing on Justice League and Aquaman characters from our well-known DC properties will broaden the appeal of this fast-growing technology," says Ron Sanders, president, Warner Bros. Worldwide Home Entertainment Distribution. "Using content and characters from these upcoming films and incorporating creative direction from some of Hollywood's most innovative filmmakers will help us to bring a groundbreaking experience to audiences and consumers who are hungry for a cutting-edge virtual reality experience."
IMAX launched its flagship pilot IMAX VR Centre in Los Angeles in January and is set to open at least five additional centers in New York City, California, the UK, and Shanghai in the coming few months. IMAX plans to use these pilot locations to test several factors including the overall customer experience, pricing models and the types of content featured. If successful, the intent is to roll out the concept globally to select multiplexes as well as commercial locations such as shopping centers and tourist destinations.
The IMAX VR Fund, which was announced at the end of 2016, brings together leaders from the media, entertainment, and technology sectors to aid in the creation of high-quality VR content that can be leveraged across the burgeoning VR industry. The Fund will help finance the creation of roughly 25 interactive VR content experiences over the next three years—targeting premium, event-style productions with its Hollywood studio and filmmaker partners that complement IMAX's film slate, as well as gaming publishers and other leading content developers. Investors include IMAX, IMAX China, Acer, Creative Artists Agency (CAA), China Media Capital, The Raine Group, Studio City and WPP.
Cloud Control Named Winner of Hasbro's Fall 2016 Gaming Challenge
Cloud Control was named as the grand prize winner of Hasbro's Fall 2016 Gaming Challenge, which offered independent game designers a platform to promote their ideas, while enabling Hasbro to discover and develop new face-to-face games.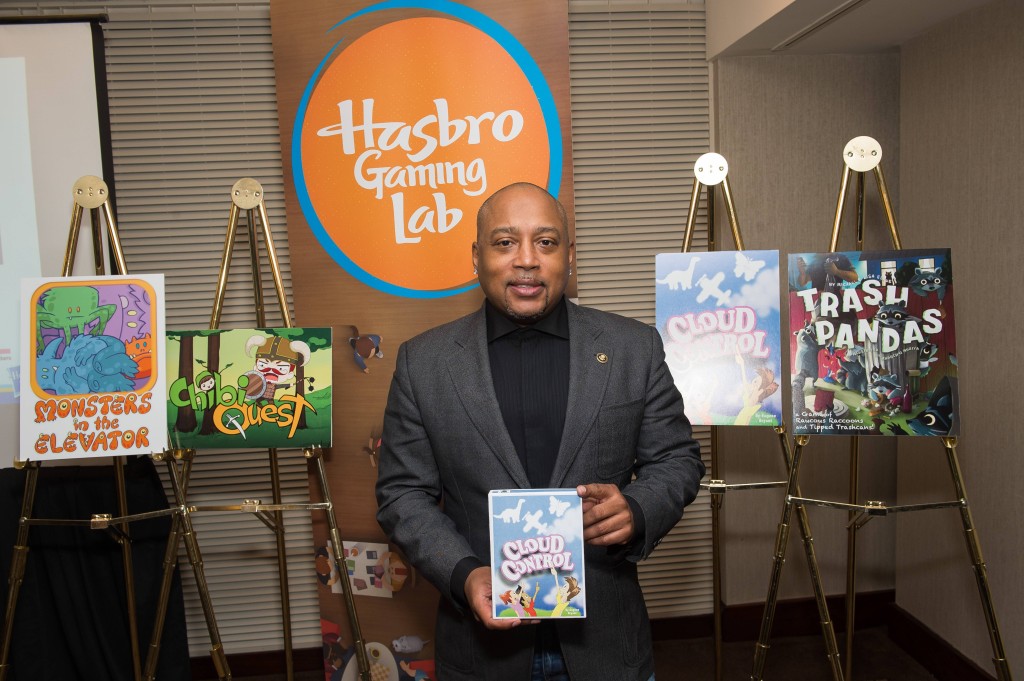 The winning game, Cloud Control, created by Eugene Bryant of Suwanee, Ga., is a family-friendly game that allows kids to turn, twist, overlap, and animate cards to form clouds into recognizable shapes before time runs out.
Daymond John, creator of FUBU and co-star of Shark Tank, helped judge the competition. "I'm a big fan of family games and these submissions all showed tremendous creativity and talent," says John. "I was impressed by the five finalists, but in the end Eugene's Cloud Control resonated with me the most."
Cloud Control was one of five finalists in in the gaming challenge, which raised more than $22,000 across all five campaigns. Each of the selected finalists ran crowdfunding campaigns that were promoted on Hasbro's partner page on Ingiegogo. The final Indiegogo campaigns closed on February 12, with Cloud Control raising more than $6,700 from more than 180 backers.
Bryant will receive the $25,000 prize and a trip to Hasbro headquarters for advice, mentoring, and assistance from Hasbro's game development team to help make his game a reality. He will also have the opportunity to meet with John.
Hasbro's first Gaming Challenge launched in 2015 and received more than 500 submissions from around the country. The 2015 grand prize winner, The Mr. Toast Game created by Dan Goodsell of Los Angeles, Calif., is now available at Target in the U.S. and finalist 'Hex Casters' game is now available on Amazon.