Paramount Pictures and Hasbro to Produce and Distribute Content Under Five-Year Exclusive Relationship
Paramount Pictures and Hasbro, Inc., announced they will team up to produce and distribute content based on Hasbro brands, as well as original stories. The two companies will collaborate on live-action and animated films, with Hasbro's Allspark Pictures and Allspark Animation playing an active role alongside Paramount Pictures in development and production.
This announcement expands upon an existing relationship between the two companies. Hasbro and Paramount have partnered on five Transformers movies to date, as well as two G.I. Joe films, and the first Transformers spinoff, Bumblebee, is slated for December 2018.
While terms of the relationship are not being disclosed, Paramount and Hasbro will partner on financing projects at varying levels of investment, and Paramount will distribute the projects produced during the five-year term of this deal worldwide. Paramount and Hasbro will also collaborate on television programming.
Toy of the Year Finalists Featured on Amazon and Toysrus.com
The Toy Industry Foundation (TIF) announced today that the 2018 Toy of the Year (TOTY) Award finalists are available online at Amazon (amazon.com/toty) and Toys"R"Us (Toysrus.com) through February 2018, providing shoppers with access to a comprehensive list of the hottest toys of the season curated by toy and play experts.
The Toy Association's TOTY Awards program annually recognizes the top toys of the year, vetted by the esteemed industry awards program and backed by Amazon and Toys"R"Us.
The TOTY Awards program supports the work of the Toy Industry Foundation, the philanthropic arm of the North American toy industry, and serves as a critical fundraiser to enable TIF to provide joy and comfort to millions of children in need. TOTY finalist companies have donated funds to the Foundation in support of a research-based program that will explore the role of play in trauma-informed care for pediatric hospital patients and their families.
This year's TOTY finalists were reviewed and ranked by 20 expert judges, who considered each product's creativity, design, play value, and marketing, before narrowing the field of more than 600 nominees to a slate of 122 finalists. Winners will be announced in February 2018.
Voting for TOTY 2018 is now open; winners will be announced during a celebration in New York City on February 16, 2018. To view the full slate of finalists, visit www.ToyAwards.org.
WowWee Secures Temporary Restraining Order Against Fingerlings Counterfeiters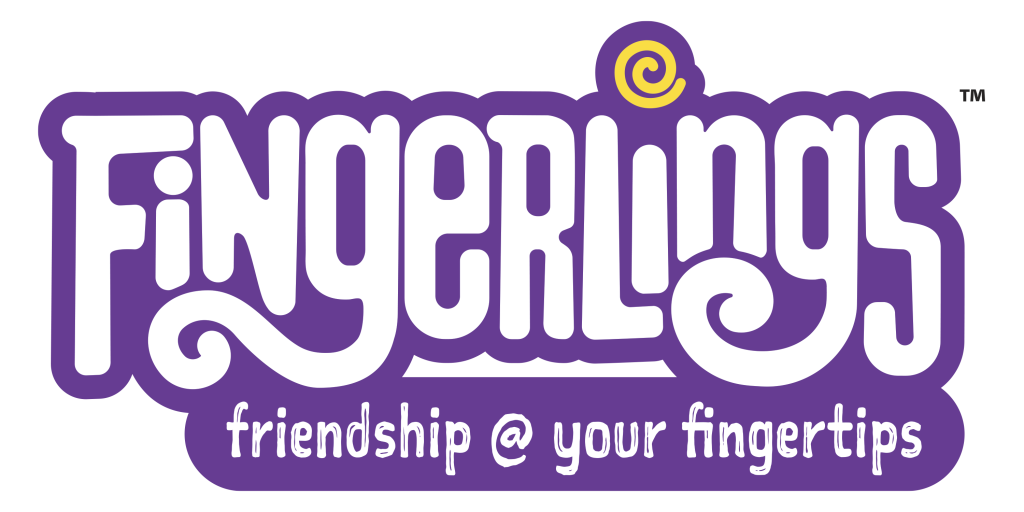 WowWee filed a federal lawsuit (Civil Action no. 17-CV-7969) in the U.S. District Court for the Southern District of New York against 165 sellers of counterfeit Fingerlings. Judge Robert W. Sweet of the United States District Court for the Southern District of New York officially granted WowWee's request for a Temporary Restraining Order, ordering that the sellers' assets and storefronts be frozen.
Together, WowWee and its legal team, Epstein Drangel LLP, have designed and implemented a global anti-counterfeiting program through which they are expeditiously enforcing WowWee's rights to the Fingerlings brand, characters, packaging, and technology to the full extent of the law. As part of these efforts, WowWee has instituted customs education and training programs throughout the world, to provide officers with the latest information on the Fingerlings product line and how to identify fakes, as well as an in-depth analysis of health and safety issues associated with counterfeit products.
Fingerlings are mini interactive pet robots that curl around your finger and come to life when you play, responding to sound, motion, and touch with more than 40 animations. To confirm the authenticity of Fingerlings products or report counterfeits to WowWee, WowWee encourages all consumers, wholesalers, and retailers to request help through WowWee's Customer Support center here.
LIMA Issues Call for 2018 Education Program Speakers
The International Licensing Industry Merchandisers' Association (LIMA) invites industry experts to participate as presenters in its range of professional programming, including webinars, seminars, and roundtable discussions, as well as its annual Licensing University program. LIMA's speaking engagements provide experts from across licensing, retail, advertising, marketing, and beyond the opportunity to share their expertise with important decisionmakers across industries, including executives from major entertainment studios, top IP owners, professional sports organizations, leading agencies, and more.
Experts are sought from within licensing as well as the greater business community who can provide unique insight and strategic thinking on the latest trends in their respective industries. Previous LIMA programs have centered on everything from case studies on emerging brands to identifying opportunities in growth markets such as India and China. Other topics have included location-based experiential programming, food and beverage branding and marketing, managing an overnight sensation, and much more.
In addition, LIMA invites potential speakers to submit session topics for its annual Licensing University program held during Licensing Expo. Areas of interest for 2018 sessions include:
• Detailed case studies on product and property introductions and brand extensions
• Retail strategies and trends
• Digital marketing strategies
• Social media strategies
• Forward-looking sessions on growth categories and market segments
• Maximizing emerging media platforms
• Globalization
To submit a proposal for a 2018 speaking opportunity, please visit licensing.org/education. Submissions are due by Friday, December 15, 2017.
Nelvana Launches Mysticons App-Based Game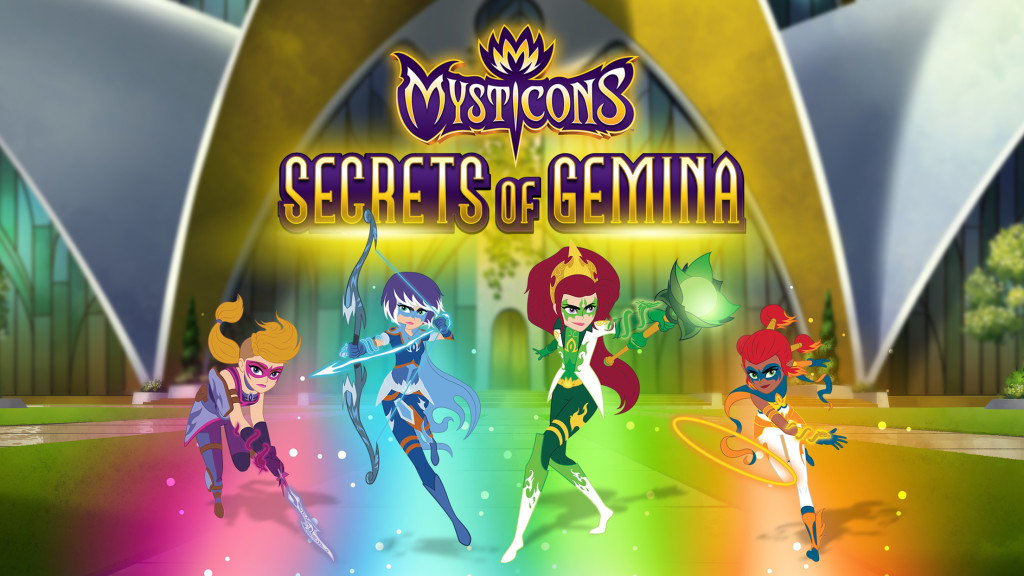 Corus Entertainment's Nelvana announced the launch of Secrets of Gemina, an adventure, roleplaying gaming app based on its original animated action series, Mysticons. The app is now available to download for free through the App Store and Google Play.
Secrets of Gemina allows players to guide the Mysticons (Arkayna, Em, Zarya, and Piper) through an engaging fantasy world as the characters take on a heroic quest to defeat evil and protect the realm. The app features a parallel storyline to the events in season one of the series, as well as opportunities to level up characters, explore familiar locales from the series, and win battles to collect loot for in-game power-ups, equipment upgrades, and action skills.
The Mysticons toy line by Playmates and trading cards by Topps will add to the app-playing experience, containing scannable codes that allow players to unlock special items within the game.
Mysticons tells the tale of four unexpected heroes who transform into legendary warriors and undertake a mythic quest to save the world. The series premiered in August on Nickelodeon in the U.S. and on Corus' YTV and Teletoon in Canada.
Playmates Toys Introduces Its First Girls Action Figure Collection Based on Animated Series Mysticons
Playmates Toys announced that its Mysticons toy line, based on the new animated action series airing on Nickelodeon, is now available at select Toys"R"Us stores nationwide and online at both Toysrus.com and Amazon.com. The expansive toy line, which will become available at additional retailers later this year, features Playmates Toys' first action figures designed specifically for girls, along with an assortment of flying creatures, plush, and roleplay items.
The Core Action Figure assortment features highly detailed and articulated seven-inch figures of the four warriors, as well as other characters and villains from the animated series. Additional figure assortments include Magic Lights Talking Figures and a Griffin & Figure Assortment. Each of the figures also includes a Mysticons Topps trading card with unique codes to unlock quests in the Mysticons digital app.
There will also be a seven-inch plush toy of Choko, the Mysticons' favorite foz, and a Battle Gear Assortment that lets girls become their favorite Mysticons warrior through signature weapons, avatar creature bracers, and masks.
Pokémon Announces Retail Program Celebrating New Animated Movie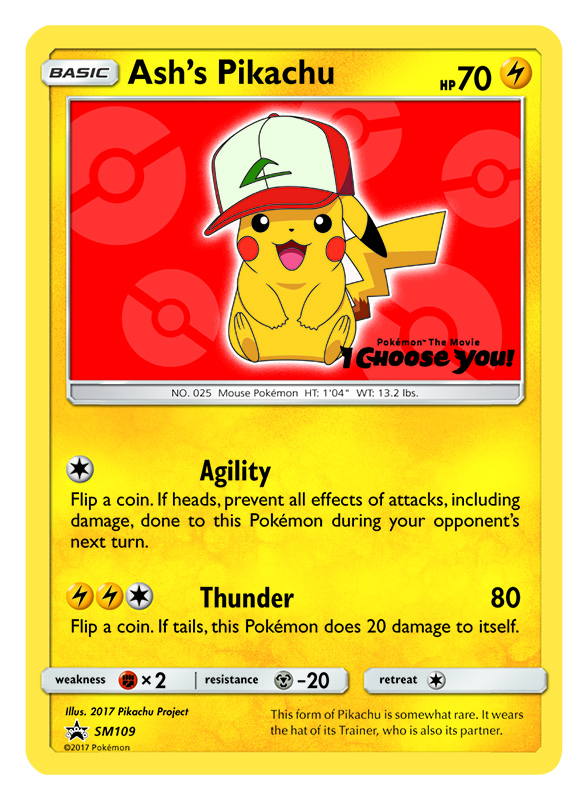 Celebrations for Pokémon the Movie: I Choose You! continue with a retail and merchandise program. The Pokémon Company International teamed up with select retailers to bring fans a new plush and Pokémon Trading Card Game goodies.
Starting today, Pokémon fans will receive a pack of three random Ash's Pikachu promo cards for every $25 spent on Pokémon TCG products (shipping not included). There are six different promo cards to collect featuring Ash's Pikachu wearing its Trainer's various iconic hats seen in the animation over the years. This promotion will be offered online at PokemonCenter.com, Target.com, Toysrus.com, Toysrus.ca, Walmart.com, and Walmart.ca, and in GameStop, EB Australia, and EB Canada stores.
There will also be a Pikachu Wearing Trainer Hat Poké Plush appearing at select retailers. This plush is 16 inches tall and features a detachable version of Ash's iconic hat that fits most teens and adults. This plush will be online only at PokemonCenter.com and Target.com, and in stores at Nintendo NY, Toys"R"Us, GameStop, and EB Australia.
Basic Fun! Makes a Splash with Poopeez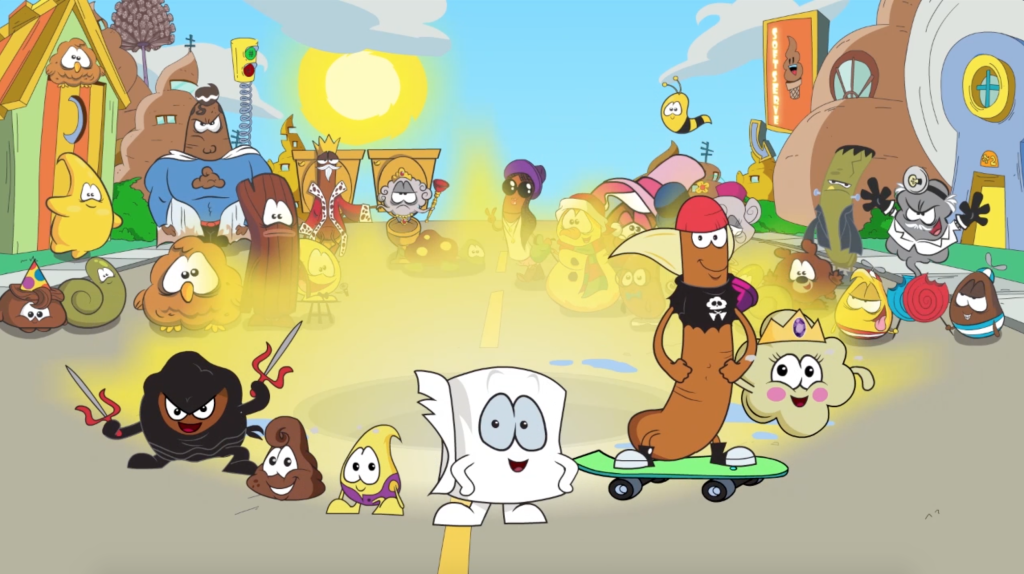 Basic Fun!, in collaboration with Brandberry, created its own franchise called Poopeez. The web series launched on YouTube yesterday, and a toy line will be available globally at retail starting in January 2018. Based on the popularity of the poop emoji, Poopeez follows the adventures of six hero characters navigating the world of Kerplopolis while exchanging potty puns and jokes that absolutely stink.
To support the launch of the brand, Basic Fun! partnered with executive producer Matt Wexler of Wexworks Media who enlisted Little Blackstone Studios to draw on its collective experience on franchises such as PAW Patrol and Bakugan, among others.
The toy line of collectible characters will be sold in blind capsules resembling rolls of toilet paper. Additional items will include a toilet launcher and a porta potty-themed collectible case, both of which will be featured in the webisodes. The Poopeez brand will be available for global lifestyle and consumer licensing following the launch of the toy line.
Chicago Celebrates Rummikub During ChiTAG 2017
This year's U.S. National Rummikub Championship is being held during the Chicago Toy and Game Week (ChiTAG) Fair on Navy Pier November 18-19. Thanks to a partnership between manufacturer Goliath Games, which sells Rummikub in North America, and the Chicago Public Library, Rummikub fans can join in the fun through events at select Chicago Public Library locations throughout the month of November.
On Sunday, November 12, the library will host a multi-generational gameplay event at the Harold Washington Library in downtown Chicago. The next day, six library locations (to be announced) will host afterschool gameplay events designed for kids. Event participants will receive complimentary admission to the ChiTAG Fair in addition to being entered to win prizes. As part of the partnership, Goliath Games will donate a brand new Rummikub set to each of the Chicago Public Library's 79 locations.
Rummikub will also be celebrated at the 2017 TAGIE (Toy and Game Innovation) Awards, held annually in conjunction with ChiTAG. This year's Lifetime Achievement Award will be presented to Adi Golad, founder and chairman of Goliath. Adi and his wife, Margreeth, fell in love over a game of Rummikub. TAGIE Award Gala tickets are available by visiting ChiTAG.com.
To register for the U.S. National Rummikub Tournament being held on Sunday, November 19 from 1:30-5:30 p.m., visit ChiTAG.com or go directly to https://www.eventbrite.com/e/2017-us-national-rummikub-championship-tickets-37747049441. The registration fee is $25 and includes entrance to the ChiTAG Fair and a special-edition, retro Rummikub tin set. Participants must be at least 18 years of age. The winner of the tournament will receive roundtrip airfare for two and accommodations at the Waldorf Astoria Hotel in Jerusalem to compete in the 2018 Rummikub World Championship, November 9-12, 2018. The winner of the World Championship will win $6,607.
ZURU Reports 133 Percent Earnings Increase Year-Over-Year In U.S. Market for First Three Quarters of 2017
ZURU announced a 74 percent increase year-on-year in retail sell-in across multiple brands in its product portfolio for the first three quarters of 2017, resulting in a 133 percent increase in earnings for the U.S. market alone. Top performing products include Bunch O Balloons innovative water balloons, the Original Fidget Cube, and ZURU Spinners. The Bunch O Balloons brand had the biggest performance at retail with an increase of 46 percent in year-over-year dollar sales across major retailers.
In addition to the continued performance of many of these product lines in the second half of the year, ZURU has launched a number of innovative products in time for the all-important gift-giving season, including original toy construction toy block tape Mayka Tape; Tangles, under the company's fidget toys portfolio; Hamsters in a House Series 2 collectibles; and the re-launch of Shnooks feature plush. The Shnooks re-launch will be late in the fourth quarter and carry over to 2018.