Nickelodeon and Encantos Media Studios Partner on Consumer Products Line for Canticos
Nickelodeon will partner with Encantos Media Studios, PBC (Encantos) to develop the first collection of consumer products for infants and toddlers inspired by the bilingual baby property Canticos. With a collection of beloved Spanish-language nursery rhymes from all over the world, Canticos celebrates Latino culture by bringing songs such as "Los Pollitos," "Elefantitos," and "Mi Burrito Sabanero" to life through bilingual children's books, interactive apps, and sing-along videos.
Nickelodeon will seek consumer products and promotional partners, spanning categories including layette, toy, accessories, home, publishing, and more. Canticos short-form content is expected to launch in Spring 2018 on Nick's digital preschool platforms, including NickJr.com, the Nick Jr. App, and NOGGIN, Nick's video subscription service. The Canticos portfolio of characters is created by Venezuelan-American artist Susie Jaramillo. Canticos short-form content will be produced by Jaramillo, alongside husband-and-wife team Nuria Santamaria Wolfe and Steven Wolfe Pereira, co-founders of Encantos.
New KISS Rock City Mobile Game Lets Players Become Rock Stars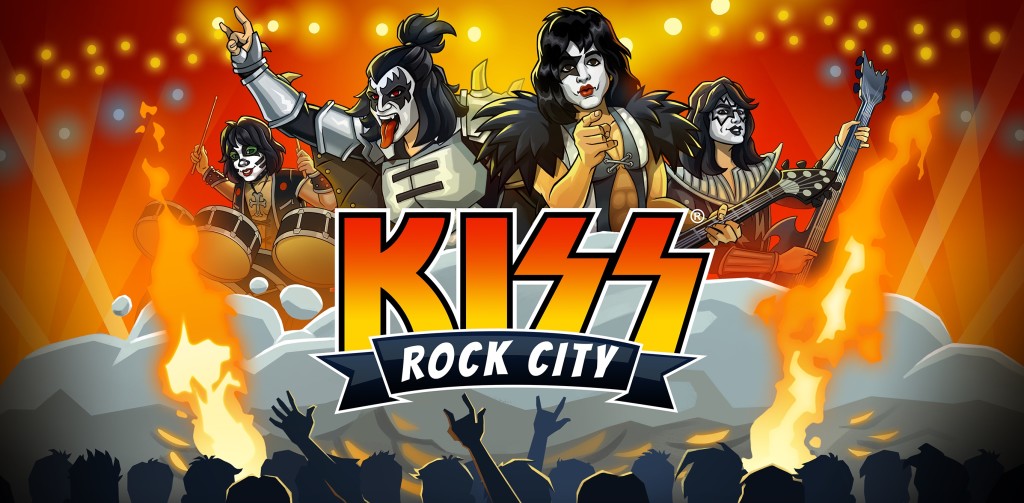 Game developer Sproing announced the release of its new mobile game KISS Rock City, available to download for free from the App Store and from Google Play worldwide. The game was developed in close collaboration with KISS and Epic Rights, KISS's exclusive global licensing agent.
KISS Rock City takes players through the struggle of building a legendary rock band just like KISS. Players need to work their way up from playing the local bar circuit to the international spotlight, play along with original KISS hits, and reach fame and fortune through skill, business deals, and the help of their KISS mentors.
By working in close partnership with Paul Stanley and Gene Simmons, Sproing can ensure the KISStory is spot on, as well as offer day-to-day updates and stories from the band to keep the game play relevant, current, and exciting.