Target Now Offering Same-Day Delivery, Drive-Up Service Coast to Coast
Heading into the holiday season, Target announced that its expanding the availability of its convenient shopping services at stores coast to coast, including its same-day delivery and Drive Up services.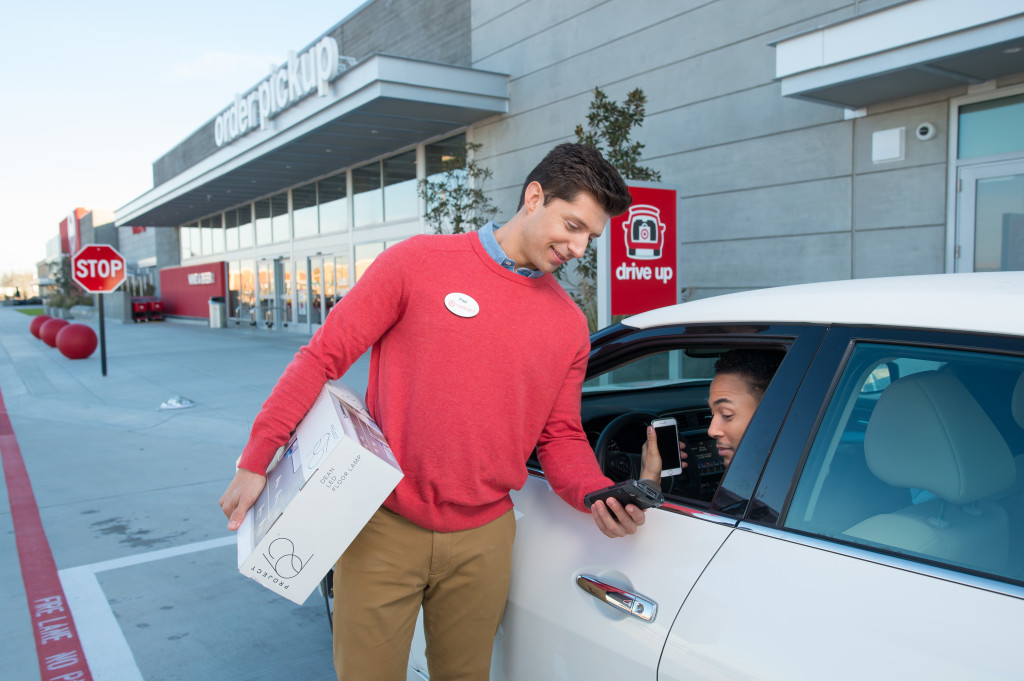 Shipt same-day delivery is now available to guests in markets across 46 states, delivering groceries, gifts, decorations, and more to doorsteps in as little as one hour.
Target's Drive Up service will be available in nearly 1,000 stores by the end of October. The service allows customers to place an order in the Target app, have it ready within an hour, and brought to their car within two minutes.
Target shoppers can also choose Order Pickup when buying online to pick up the order at their local store on the same day for free. Most orders are ready within an hour, according to Target.
Additional services include Target Restock to get next-day delivery of household essentials such as diapers, paper towels and pantry staples for a fee of $2.99 or free to REDcard holders; same-day delivery from stores in select urban locations including in Boston, Chicago, New York City, San Francisco and Washington, D.C.,for a flat $7 fee; and Free 2-Day Shipping beginning November 1 with no minimum purchase or membership required.
The retailer is also serving up a curated assortment of more than 1,400 new and exclusive gifts, most for under $15, along with the season's top toys, and exclusive styles from its 20-plus Target-exclusive brands.
Madame Alexander Makes Major Brand Investment Ahead of 100th Anniversary
Madame Alexander Doll Company has launched a major brand investment for U.S. expansion as it approaches its 100th anniversary. The company, now under new ownership, has engaged best-in-class partners to improve marketing, customer service, production and fulfillment capacity while expanding its 2019 product catalog.
"This commitment is about getting back to the values of the family-led business and Madame Alexander's original vision," says Tom Neville, vice-president of Madame Alexander Doll Company. "We believe in inspiring a child's imagination, creativity and love through doll play. Every doll and every business decision are made with Madame Alexander's credo in mind: 'Love is in the details.'"
The major brand investment already has yielded:
Expanded production capabilities, supported by an alliance of top-tier doll and toy manufacturers
A contract for full-service fulfillment services from premier specialty toy expert, Total Business Fulfillment
A partnership with Steel Branding to launch a new digital campaign focused on activating millennial moms through social media, digital influencers, content marketing and PR programs
An expanded 2019 product catalog, to be released at 2019 Toy Fair, featuring new product additions to the baby and collectible product lines plus more surprises
Launch of a fully updated Amazon store with exclusive content, along with other retail partnerships to be announced
ASTRA's Neighborhood Toy Store Day Kicks Off November 10
ASTRA has made last-minute resources available to retailers participating in this year's Neighborhood Toy Store Day.
The event, to be held nationwide and in Canada on Saturday, November 10, is designed to be a community kickoff for the holiday shopping season with in-store events, play day activities, giveaways, raffle items, and product discounts. Many stores also donate a portion of their sales to a local charity.

"It's not too late to plan your Neighborhood Toy Store Day this year," says Kimberly Mosley, president of ASTRA. "Every ASTRA store has its own personality and therefore its own type of Neighborhood Toy Store Day celebration. Whether you go simple and basic or stage your biggest in-store event of the year that attracts media coverage and new customers, ASTRA has resources to help you spotlight the specialty toy difference in your community.
"This year, it's more important than ever to participate. With the toy retailing landscape changed in so many locations, your community needs to know there are still stores dedicated solely to great toys. Your Neighborhood Toy Store Day celebration is a great way to get attention and show toy buyers there are local options beyond the limited inventory at big box discount stores."
ASTRA members who have pledged to participate receive quick, easy-to-execute last-minute ideas, press release templates, regional media contact lists for traditional media and social influencers, and downloadable graphics to support your celebration and attract customers to your store. In addition to the materials that ASTRA provides as a member benefit, more than 70 manufacturers have provided Neighborhood Toy Store Day specials ranging from price discounts to play date kits to special terms. ASTRA will support the effort with national mass media and social media outreach.
Scholastic Unveils Three New Animated Series
Scholastic Entertainment revealed a slate of three new animated series based on other popular children's books in Scholastic's library. The trio of new shows now in development include Eva The Owlet (working title), based on the best-selling Owl Diaries series by author Rebecca Elliott; Blizz Richards: Legendary Creatures Protection League, inspired by the three-book graphic novel by writer Kevin Sherry; and Mama Lion by author/illustrator Jon J. Muth.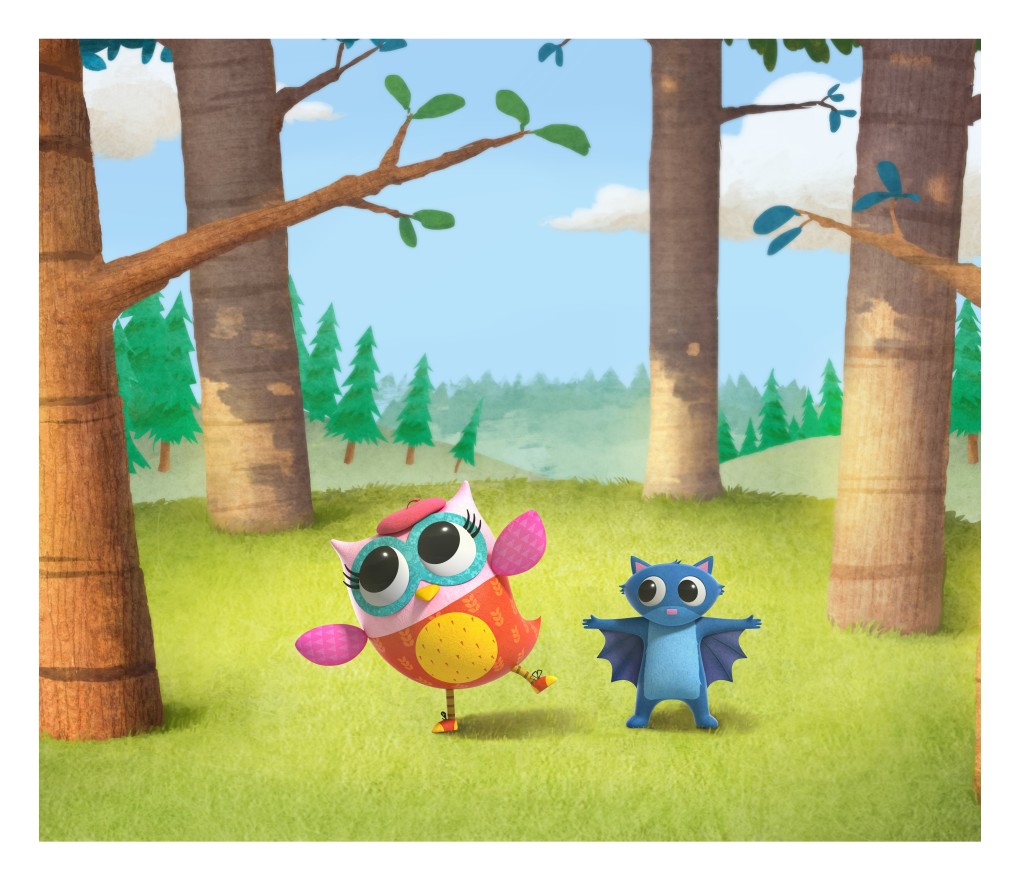 Now with three million copies in print and eight foreign language translations (Chinese, Farsi, German, Hungarian, Romanian, Slovak, Turkish, and Vietnamese), Eva the Owlet is a 3-D CGI-animated series for preschoolers geared toward young "makers" raised on DIY reality shows and YouTube videos. Featuring a school readiness curriculum, the series takes preschoolers through a day-in-the-life of Eva Wingdale, a creative little owl who loves watching DIY cooking and crafting shows with her family. She also hosts her own DIY videos, teaching viewers how they can make their own homemade crafts, too. Scholastic has adapted the series for CGI animation with help from Brown Bag Films, featuring a pilot script by Emmy winner Ed Valentine (Sesame Street, Fairly Odd Parents, Doc McStuffins). Each story will include a simple craft project with Eva talking directly to the audience.
Inspired by Sherry's book series, The Yeti Files, Blizz Richards: Legendary Creatures Protection League is an animated, half-hour comedy series for kids 7–11. The series invites viewers on the adventures of The Legendary Creatures Protection League (LCPL). Starring Blizz Richards, the affable (yet socially-awkward) yeti; Alexander, the anxious and persnickety elf; and Gunthar, the gremlin, each episode features comedic pursuits to protect mythical creatures from discovery by humans.
Award-winning author/illustrator Muth's book Mama Lion Wins the Race will come to life in a 2-D/3-D hybrid series for preschoolers. Featuring a prosocial curriculum, Mama Lion will be framed by the play of twins Allie and Evan as they imagine a world around their stuffed animals, Mama Lion and Tigey. These imagination-fueled adventures will manifest in 2-D backgrounds, where Mama Lion and Tigey race through European-style villages in CGI vehicles.