Ben 10 Drives into SONIC Deal
Cartoon Network Enterprises and SONIC Drive-In teamed up for a promotional partnership featuring Ben 10. Now through November 25, 3,600 SONIC Drive-Ins nationwide will include a Ben 10 toy and Ben 10-themed stickers in its Wacky Pack kids meals. The toy assortment includes five popular aliens from the TV series including Four Arms, Heatblast, Cannonbolt, Upgrade, and Diamondhead.
The Very Hungry Caterpillar Teams with J.S. Pancake in Japan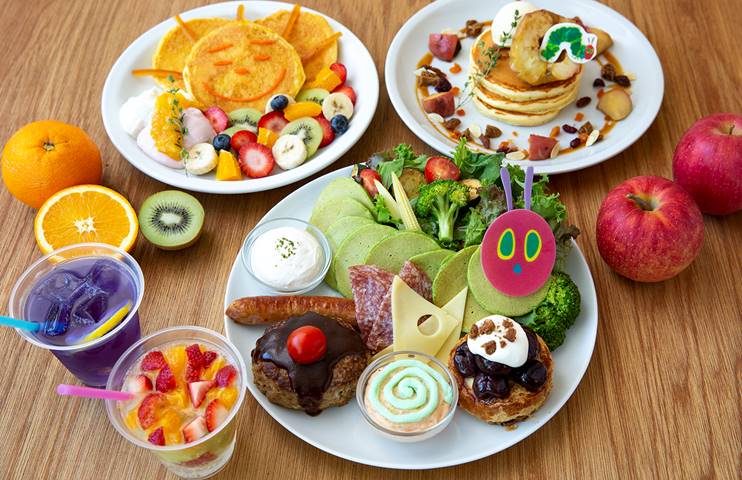 The World of Eric Carle partnered with J.S. Panacake to launch The Very Hungry Caterpillar-themed pop-up cafés and menu items at J.S. Pancakes 14 locations across Japan.
J.S. Pancake will feature themed foods, fanciful interior design and licensed merchandise now through January 31, 2019. The menu features food creations inspired by the book including a matcha parfait , fruit drinks, apple pancakes, and more.
The cafe is an extension of the brand's success in Japan. Episodic pop-up shops in major department stores; The Art of Eric Carle traveling exhibit in key cities in Japan thru fall 2019; consumer products in retailers Aeon, Graphis, United Arrows, Toys "R" Us and specialty stores; and the long-running collaboration with Hello Kitty in all Sanrio locations, have established The World of Eric Carle brand in Japan.
The World of Eric Carle is managed in Japan byCosmo Merchandising Co., Ltd. through the worldwide agent, The Joester Loria Group.
The Happy News Enters U.S. Market
The Brand Liaison will bring The Happy News by Emily Coxhead brand to the U.S.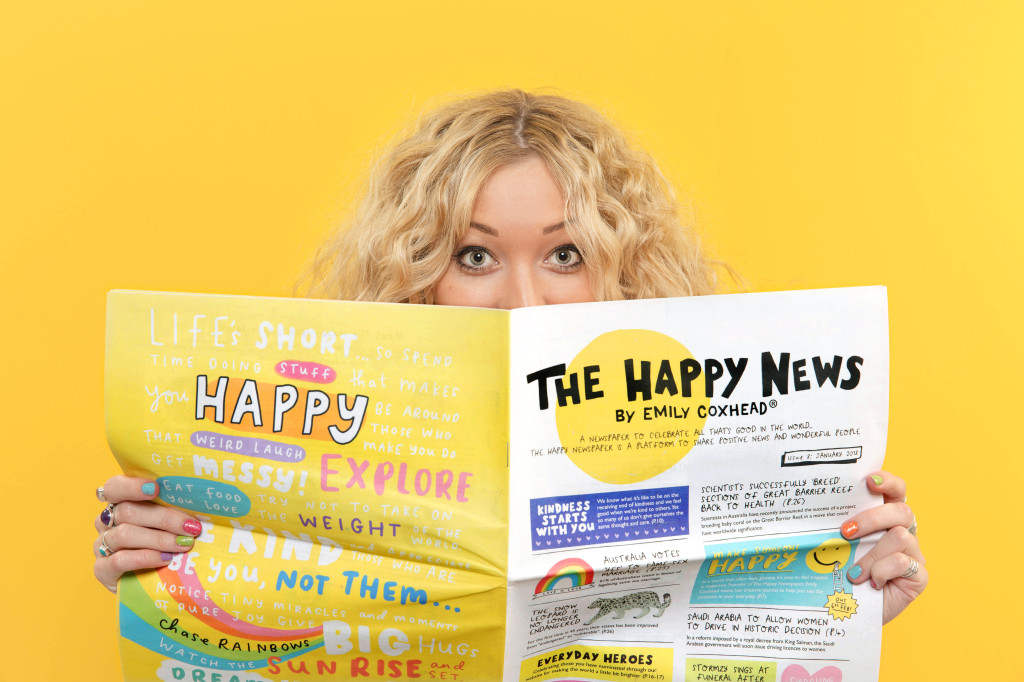 The Happy News features bright and cheery products which combine uplifting and motivational messages with unique hand-drawn illustrations from illustrator Emily Coxhead in contemporary colors and styling.  What started out as an inspiring quarterly newspaper has blossomed into an international licensing program that celebrates all that's good in the world.
Licensed products will include stationery, greeting cards, school supplies, colorful mugs, home décor, jewelry, bags and totes, and more, all featuring Coxhead's hand-drawn illustrations and messages.
The Happy News began in 2015 as an inspiring quarterly newspaper, designed and illustrated by Coxhead, packed with optimistic real-life stories from across the globe.