Calling All Toy Inventors: Pitch Your Inventions at the Inaugural CF@TF Inventor Day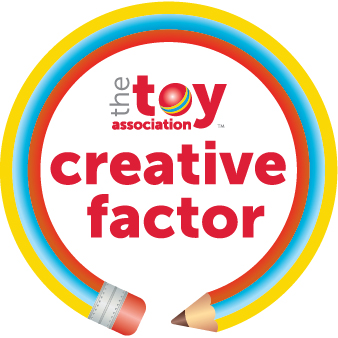 Toy inventors and designers are invited to apply to The Toy Association's inaugural CF@TF Inventor Day, an opportunity for select individuals with toy and game inventions to pitch to influential toy and youth entertainment professionals and manufacturing partners during Toy Fair New York. CF@TF Inventor Day is being held on Friday, February 15, the day before Toy Fair opens, at the Jacob K. Javits Convention Center in New York City.
All toy inventors and designers attending Toy Fair are eligible to participate. In addition to filling out the online submission form, applicants are required to send in a 90-second video to support their written application. The deadline to apply is Monday, December 17.
CF@TF Inventor Day is another resource offered through the expanded Creative Factor educational programming at Toy Fair New York. As previously announced, Creative Factor has a new advisory board whose input has raised the bar for the educational series. Aimed at entrepreneurs, inventors, and designers, the seminars will feature engaging demonstrations and content presented by experts who will share actionable tips on trending topics relevant to this important group of professionals. These sessions will be held throughout the four-day show and are included in Toy Fair registration.
The advisory board will perform the initial review and selection of applicants for CF@TF Inventor Day. If selected, applicants will be notified no later than Friday, January 4, 2019. Questions about applications for CF@TF Inventor Day may be directed to CreativeFactor@ToyAssociation.org.
Cra-Z-Art to Donate $10,000 in Toys This Holiday
Cra-Z-Art has teamed up with various charitable organizations, including Toys for Tots, The Toy Foundation and Filling in the Blanks (FIB), to donate toys to children in need during the holiday season.
Cra-Z-Art will donate approximately $10,000 worth of merchandise this season including Shimmer 'n Sparkle craft and activity sets, art kits, Magtastix magnetic construction kits, and their popular Nickelodeon branded slime kits. The items will go to children in the New York City, Philadelphia and Boston areas.
The donations are scheduled to be delivered over the following weeks.