Everything is Awesome Inside New LEGO Movie 2 Interactive Exhibit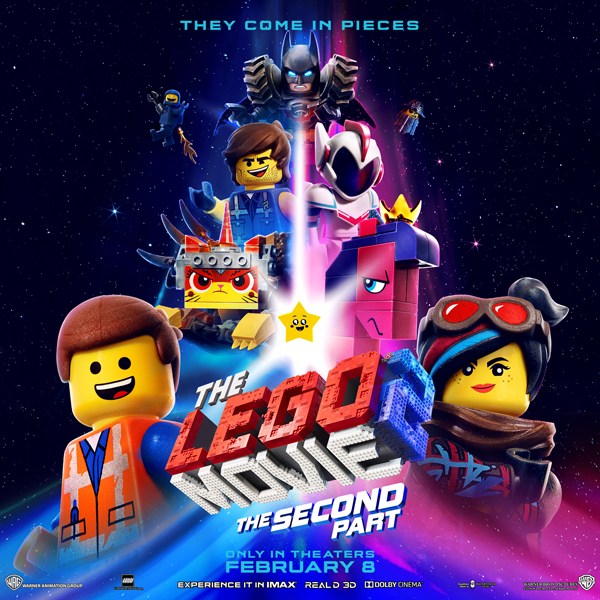 Ahead of The LEGO Movie 2: The Second Part release nationwide on February 8, for a limited time, fans of all ages can immerse themselves in an interactive world at The LEGO Space Hollywood, at the corner of Vine Street and Hollywood Boulevard in Hollywood, California.
Beginning January 29, the 6,000-square-foot, fully enclosed space will feature 40 minutes' worth of interactive adventures, surprises, and photo ops inspired by scenes and characters from the new film. Visitors can make themselves at home inside Emmet's brick-built house; explore the surrounding terrain of the newly named Apocalypseburg, formerly known as Bricksburg; and discover far-away planets in the story's Systar System. Join Emmet, Lucy (aka Wyldstyle), and their friends as they battle the mysterious new character, General Mayhem, and look though Lucy's special binoculars for a glimpse of what's in store on the big screen.
Guests can also dance on spinning turntables, build their own LEGO creations, pose alongside their favorite characters such as Unikitty and LEGO Batman, and step inside a giant DUPLO heart confetti booth for extra-fun action photos.
Admission is free but tickets are required. The LEGO Space Hollywood will run through Sunday, February 10, at the hours listed below.
Weekdays (Mon-Thurs): 2–8 p.m.
Weekends (Fri-Sun): 11 a.m.–9 p.m.

Spin Master, Alpha Reach Agreement on Bakugan Patent Dispute
Spin Master and Alpha Group have resolved their disputes in Canada, the UK, and the U.S. regarding transformable toys. Among the terms of settlement are Alpha Group's agreement not to sell, after January 31, 2019, the Screechers Wild! products identified in the three cases in the three countries subject to the settled disputes.
Spin Master filed and obtained world-wide patents to protect the transformation mechanism associated with its Bakugan toys. Spin Master currently has outstanding law suits filed against Mattel in Canada, U.S. and Mexico alleging Mattel's Mecard product infringes the Bakugan technology.

Aurora World Announces Company-Wide Go-Green Initiative
Aurora World has announced a new sustainability program—its first major company-wide environmental effort.
"In the last few years, here at Aurora World, we have made a conscious effort to reduce waste and help protect the planet — cutting paper usage over 30 percent by switching to a digital filing process," says Michael Kessler, senior vice-president of sales and marketing. "Now, more than ever, is the time to go green. After years of searching, we have finally found all the resources needed to make a significant impact. By using recycled products and cutting waste, we can contribute to a better world."
In 2018, Aurora began the transition from plastic fill to 100-percent post-consumer fill (fibers made from recycled materials) for its most extensive and diverse line, Destination Nation, which is found in zoos, aquariums and museums, among other locations. It was the first Aurora line to use eco-friendly recycled biopolymer pellets last year as well.
Starting this month, Aurora World will adopt 100-percent post-consumer polyester for all its products. It will also begin utilizing eco-friendly recycled biopolymer pellets in all Aurora World products. These pellets are used to give plush toys weight and better shelf appearance; alone, they account for more than 3 million pounds of recycled plastics annually.
In addition, the current standard satin sewn-in label will be replaced with recycled satin. The hangtag will no longer be coated with UV and will be made with 100 percent recycled paper. Aurora World will be sourcing other recyclable materials that will make a remarkable contribution to having its plush become entirely eco-friendly. These changes will be finalized on all products before the end of this year.
Furthermore, the company's master shipping cartons are already made of recyclable material and will begin carrying the U.S. recycled product symbol. In other shipping developments, Aurora World will also replace plastic packing tape with paper packing tape and use fewer poly bags.
MyaGo, A New Animated Kids' Series, Signs Co-Production Deals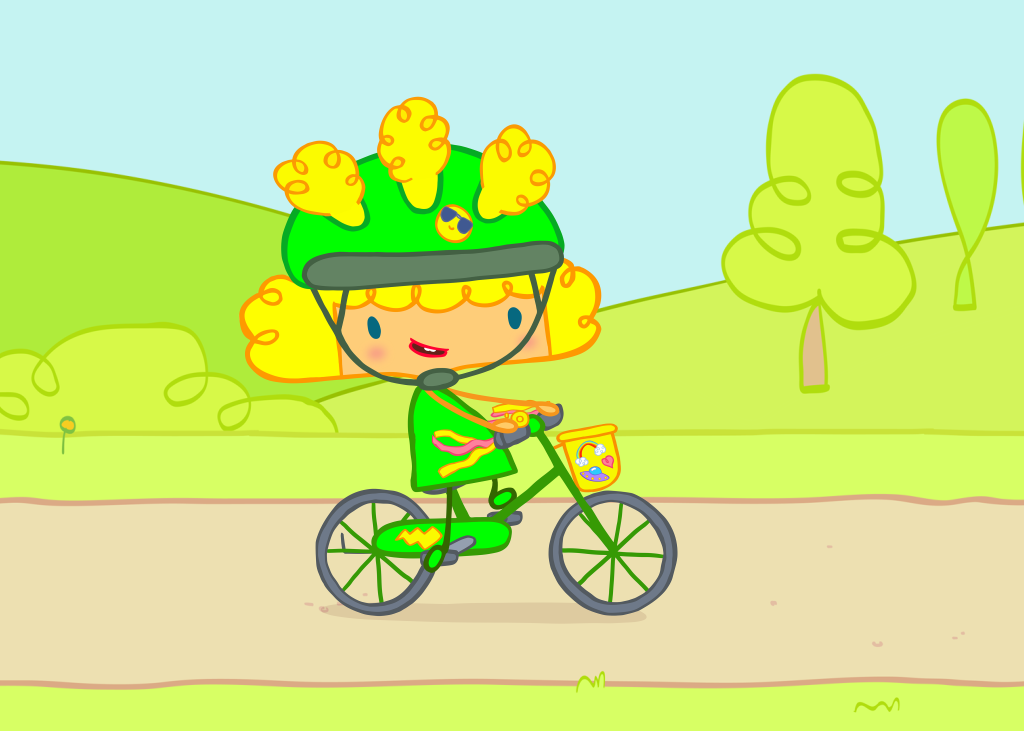 Spanish production, distribution and service studio company, Motion Pictures, has secured a raft of presales for MyaGo, its new animation series produced alongside Irish content studio, Piranha Bar. In addition, Gloobinho has been signed as the latest co-production partner for the series. Motion Pictures is also beginning to assemble a consumer products program for MyaGo in key territories with CPLG to serve as the property's licensing agent in Spain with target categories including toys, apparel and publishing.
The show is currently in production with the first season ready for delivery and a second season is expected in June 2019. Both seasons have been picked up by YLE (Finland), while SVT (Sweden), TVNZ (New Zealand) and HOP! (Israel) have each acquired the first series and additional deals are expected to close in the coming months. Gloobinho, the preschool channel of Globosat in Brazil, joins existing co-production partners for the series which include Piranha Bar (Ireland), RTVE (Spain), TV3 (Televisió de Catalunya), RTE (Ireland), Screen Ireland (Ireland) and BAI (Ireland).
MyaGo's first 26 episodes debuted on RTEjr (Ireland) last July. A full series premiere is scheduled on Club Super 3 (TV Catalunya) and Clan during this year, with the international broadcast roll-out commencing from this March.
Sam Morrison (Peppa Pig, Ben & Holly's Little Kingdom and Octonauts) serves as lead writer on MyaGo. The series tells the story of Mya, a young girl whose enthusiasm infects everyone around her. She lives in the busy town of Everyday with her closest friends Suzie Play, Emily Share, and Tommy Stop. With her fearless sense of adventure, she tries things for the first time with an ambitious and go-getter attitude.