Spin Master Wheels Out New Monster Jam Toy Lines, Reveals Real-Life Bakugan Monster Jam Truck
Spin Master is launching a revved up line of Monster Jam toys, commencing a 10-year licensing partnership with Feld Entertainment. As the new global toy partner for Monster Jam, Spin Master unveils the first of the official Monster Jam toy line in stores beginning in January, for ages 3 and up.
The all-new Monster Jam play trucks embody the style of their real-life counterparts, complete with BKT tires, stylized chrome rims, an authentic chassis with chrome detailing and a molded driver. With more than 100 Monster Jam trucks to collect—including Grave Digger, Max-D, Megalodon, Monster Mutt and El Toro Loco—each 1:64 scale single pack truck also comes with an exclusive collector's poster and driver figure.
The Rev 'N Roar 1:43 scale, authentic Monster Jam trucks rev forward or backward and play the iconic sound of Monster Jam trucks as the Rev 'N Roar comes to life. These loud machines feature four wheel drive and a powerful, internal driving system for deluxe smash and crash play.
Monster Jam Monster Dirt comes from the makers of Kinetic Sand, and mimics real Monster Jam track conditions. It includes a storage container and a ramp mold to mold, build and jump over ramps. The included, exclusive 1:64 scale die-cast Monster Jam truck is detailed with dirt-stained BKT tires. It's available as a starter and deluxe pack.
With the 1:64 Scale Vehicle Playset, launch vehicles into the gaping mouth of the Zombie Madness playset and perform stunts. Or aim for the nose for an explosive crash. The Champ Ramp Freestyle playset also features four unique ramps, a connecting bridge, truck launcher and launch stabilizer.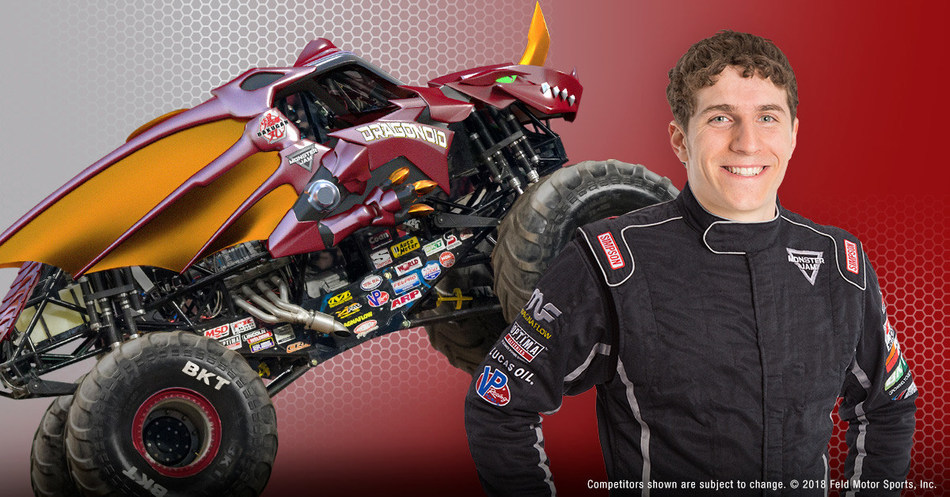 "We're thrilled to give Monster Jam fans an elevated play experience with the official launch of Spin Master's authentic Monster Jam toy line," says Ben Gadbois, director, global president, and COO of Spin Master. "Our commitment to continued innovation is reflected in the meticulous details and features of the trucks and the exciting experiences our partnership with Feld creates. We thrive on pushing the boundaries of imagination and fun, and now Monster Jam fans can simulate real action and play beyond the events they know and love."
Monster Jam produces 350 events each year across five continents to millions of families in attendance. For the 2019 Monster Jam competition, Spin Master is introducing a new competitor with the Bakugan Dragonoid Monster Jam truck. From the animated series BAKUGAN, which debuted on December 23. Fans will recognize the unique aspects of the Bakugan Dragonoid including a prominent horn, sharp teeth and steely eyes that mean business. The Bakugan Monster Jam truck will be called upon to face formidable foes in each Monster Jam competition. Taking control of the powerful Bakugan Dragonoid for the 2019 season will be Camden Murphy, the 2017 Monster Jam Rookie of the Year. Murphy will be competing in the Stadium Championship Series as he returns after two years of Monster Jam Triple Threat Series competition. Bakugan Dragonoid will debut in Anaheim, California on January 12, 2019.
TCG Adds Toy Story 4 to Megamat Line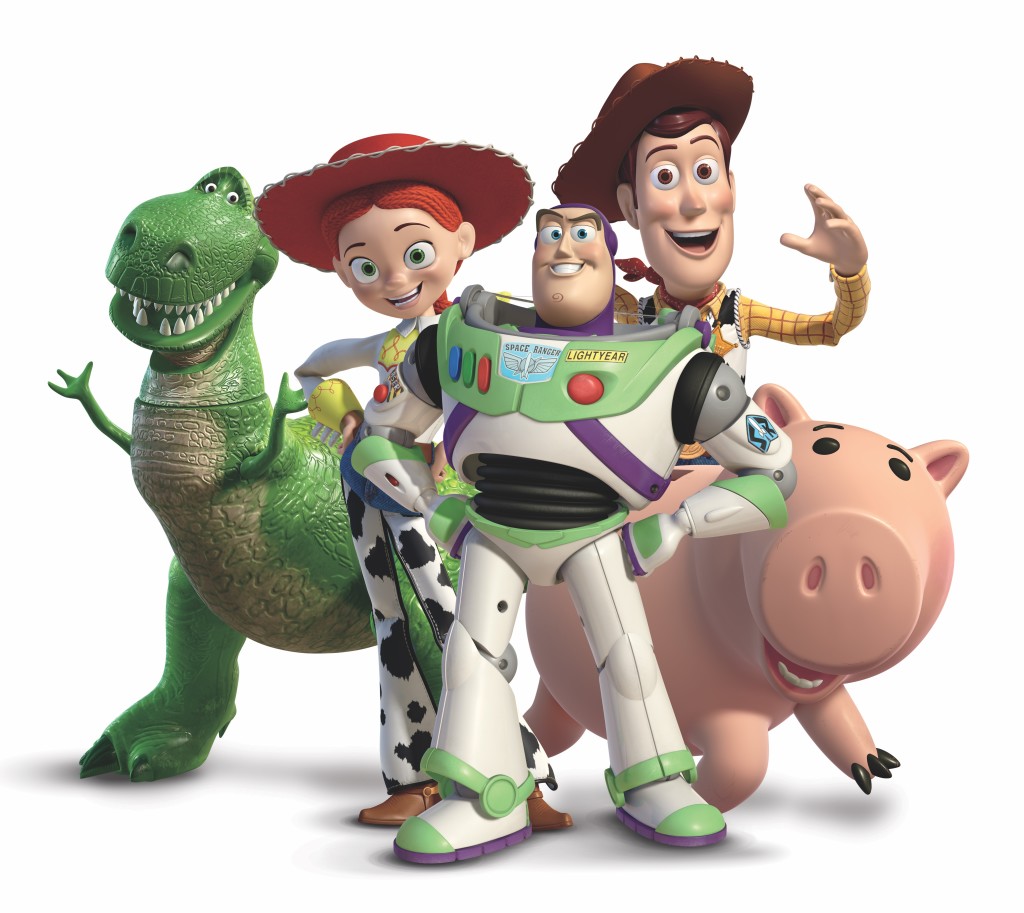 TCG expands its range of Megamat play surfaces to include Disney/Pixar's Toy Story 4 brand. The new Toy Story 4 assortment will come to life at retail beginning summer 2019.
The Toy Story 4 collection will feature Megamat offerings in an array of sizes and price points. The lineup features the Jumbo Megamat, a 5-by-3.5 foot soft, wipe-clean, non-toxic foam play surface. The mat showcases key character art from the upcoming film and includes two character vehicles. Also in the Toy Story 4 Megamat lineup are the Toy Story 4 Felt Megamat, the Toy Story 4 Tile Megamat, and the Toy Story 4 Original Megamat.