Loot Crate announced a new partnership with Cartoon Network's Adult Swim series Robot Chicken to launch a brand new limited-edition crate.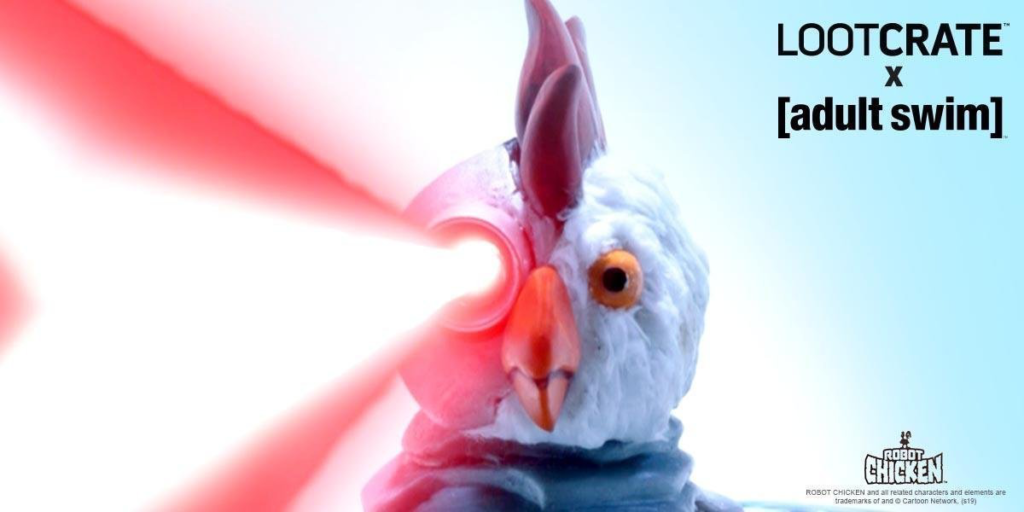 The one-time-only crate will ship this spring, featuring exclusive apparel, collectibles, and more from the Robot Chicken universe.
The new, limited edition Robot Chicken Crate is available now for purchase while supplies last.
"We couldn't be more excited to partner with Adult Swim to launch this limited edition crate for fans of the hilarious, hit-series, Robot Chicken," said Chris Davis, CEO of Loot Crate. "The Robot Chicken Crate will deliver exclusive items that are reflective of the iconic comedic franchise and we know fans are going to love."