Instagram rolled out a new checkout feature this week that will allow users to buy direct without ever leaving the app.
How it Works:
Previously, when users found a product they loved, they'd simply tap to view that product and be redirected to the brand's shopping post where they can then click through to purchase via the brand's website. Now, when users tap to view a product from a brand's shopping post, they have the option to "Checkout on Instagram." Additional purchase options include size and color. To purchase, Instagram shoppers only need to enter their name, email, billing information and shipping address the first time you check out. Once a first order is complete, this information will be securely saved for future convenient shopping. Instagram will also offer shipment and delivery notifications within Instagram.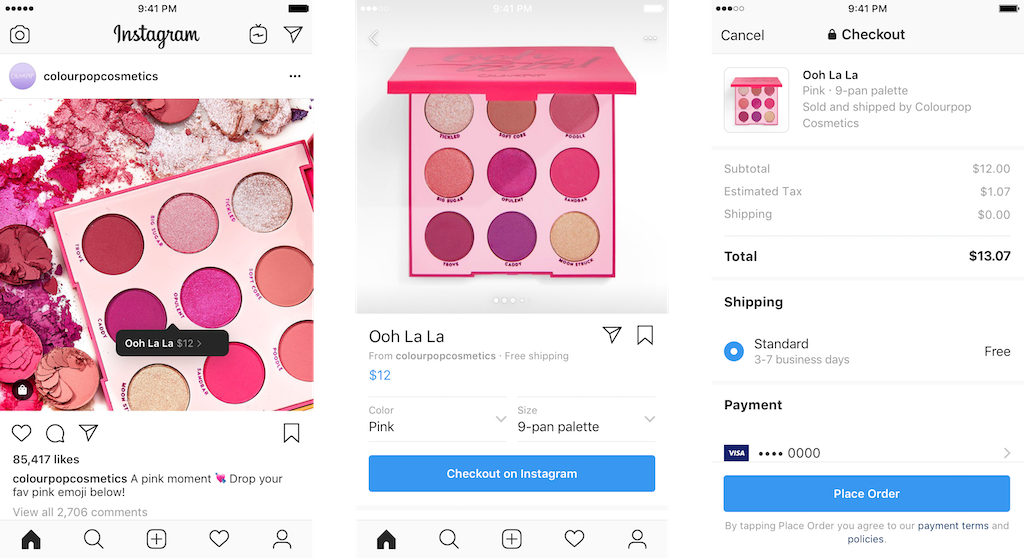 Checkout on Instagram is currently in closed beta for businesses, and available to users in the U.S. Brands began rolling out the feature on their pages, however current participating brands primarily fall into the beauty and fashion categories. Thus far, no kids' entertainment or toy brands are participating in the program.