Superights, the kids and family international distribution division of Superprod Group is honored to welcome Juliette Béchu as Sales Manager & Acquisitions. Based in Paris, Juliette will be in charge of the Asian territory as well as Australia and New Zealand. Her experience will also contribute to the Acquisitions strategy of the branch helping Deputy General Manager Nathalie Pinguet.
A graduate from the University Sorbonne Nouvelle in Paris, Juliette has previously worked in Cinema's international distribution industry and most lately as International Sales Executive at Paris-based BAC Films.
Juliette comments "I am very proud to join Nathalie Pinguet and her team at Superights. Coming from the film business, it is a real opportunity to explore a new sector of the audiovisual industry and to promote original and ambitious programs from the Superights' line-up."
Nathalie says: "I'm delighted to welcome Juliette in our team. Her previous experience in Cinema International sales will bring some freshness and new energies in our organization. Her background experiences on Asian territory will be a significant benefit in her new position at Superights, confirming the company's worldwide expansion plans. Welcome Juliette!"
Superights' sales team is now organized as follows:
Nathalie Pinguet (based in Paris) handles Pan Deals, UK, Germany, Western Europe, Nordics, Russia and Canada.
Pedro Citaristi (based in Milan) keeps managing sales in Southern Europe Italy, Spain and Portugal, being also President of Red Monk Studio, one of the latest additions to the Superprod Group.
Jérômine Ader de la Villardière (based in Paris) supervises Central and Eastern Europe, Middle East, Africa, Latin America and Inflight zones.
Louise de Staël (based in Los Angeles), president of Superprod US Inc, subsidiary of Superprod, handles the US sales.
Juliette Béchu (based in Paris) oversees Asia, India, Japan, Australia and New Zealand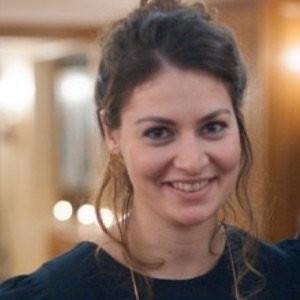 Juliette Béchu – Sales Manager & Acquisitions, Superights