Carlos Biern joins the DeAPlaneta Entertainment team as Content and Distribution Director of the Kids & Family division. Reporting directly to Diego Ibañez, Chief Brand Officer, Carlos Biern will accelerate the company's trajectory, enlarge the DeAPlaneta Kids & Family portfolio of quality animated series with original productions, coproductions and acquisitions and position the brand on TV channels and OTT platforms globally.
Carlos Biern, former President of DIBOOS (the Spanish Federation of Animation and Visual Effects Producers), has vast experience as a creator, executive producer and business developer for animated series. His credits include some of the top award-winning coproductions in Europe, North America and Asia. Over the past decade, Carlos Biern led creative and commercial, audiovisual, digital, interactive and merchandising teams at renowned animation companies including BRB Internacional (Spain) and Toonz Media Group, (a leading multinational with animation and interactive studios in India, Ireland, Spain, Turkey and New Zealand).
Carlos Biern will use his global view of content development and management, and his Asian market experience to expand DeAPlaneta Entertainment's reach into new and growing markets in both production and distribution. He will also pay particular attention to digital IPs targeting young audiences, plus video-on-demand platforms and immersive environments.
Carlos Biern declares "It's a dream to join an international team with so much experience and success in the creation and expansion of family brands. Our mission will be to create and identify major successes capable of merging digital and the latest creative trends, without ever losing sight of our core interactive audience."
Diego Ibáñez adds: "Carlos Biern is one of the most experienced European producers in the field of international animation, having worked in both the public and private sectors. His incorporation into the Kids & Family team is a great boost at a time of major growth for DeAPlaneta."
DeAPlaneta Entertainment is a leading global company. It is part of the Grupo Planeta and De Agostini. It provides all audiences with an extensive selection of quality entertainment that combines creativity with innovation.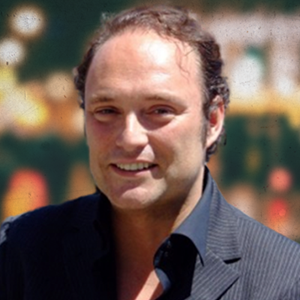 Carlos Biern – Content and Distribution Director of the Kids & Family division, DeAPlaneta Entertainment