Hasbro, a global branded entertainment leader, and Funko Games announced a new multi-year licensing partnership that brings together the biggest names in games to reimagine the mother of all party games: Cranium 25th Anniversary Edition. In addition, the duo is unveiling a refreshed line of Cranium classics and a new original children's game – designed by Funko Games.
Cranium was first introduced to the market in 1998. Its clever design combines several popular party game activities across art, trivia, language, and performance into one game, creating an experience where "everyone shines." It was one-of-a-kind and a near-instant success, becoming profitable in just six months before taking the title of the fastest-selling independent board game ever in 2001, according to Inc. The game and its iconic Creative Cat, Data Head, Word Worm, and Star Performer characters spawned half-a-dozen other brands in just 10 years before being sold to Hasbro in 2008.
"We're beyond thrilled to release this reimagined Cranium experience for fans, on its silver anniversary," said Deirdre Cross, General Manager of Funko Games. "The game's enduring popularity is a testament to its creative design, easy-to-learn appeal, and the fun it's provided to millions of players during its first 25 years."
The Cranium partnership announcement comes as both companies are experiencing great market success as recognized leaders in their respective fields: Hasbro as a leader in creating engaging brand experiences for global audiences through gaming, consumer products and entertainment, and Funko Games as a celebrated game design studio under the banner of Funko, the king of pop culture with more than 1,000 entertainment, sports, and celebrity licenses. "Hasbro is thrilled to work with Funko Games to celebrate Cranium's 25th anniversary by bringing these brand-new games to fans this year," said Jess Richardson, Vice President, Global Toys & Games, Licensed Consumer Products at Hasbro. "Funko is a true leader in the world of pop culture and helping turn brands into a lifestyle with innovative products for fans of all ages. We're confident that under their leadership this beloved, classic brand will reach icon status for a new generation."
Available this Spring at major retailers, here are additional details about the new line of Cranium games from Hasbro and Funko Games:
Cranium 25th Anniversary Edition:
The classic game for your whole brain is back with new activities and all new content! Dig into words with Word Worm. Show off your knowledge with Data Head. Bring some artistic flair with Creative Cat. And let your Star Performer shine!
Get the party started with 18 outrageously fun activities, that include classics from the entire Cranium line, and new activities that hit on all four quadrants – with hundreds of all-new cards and updated content! Ages 12+, 4+ players, Available Spring 2023.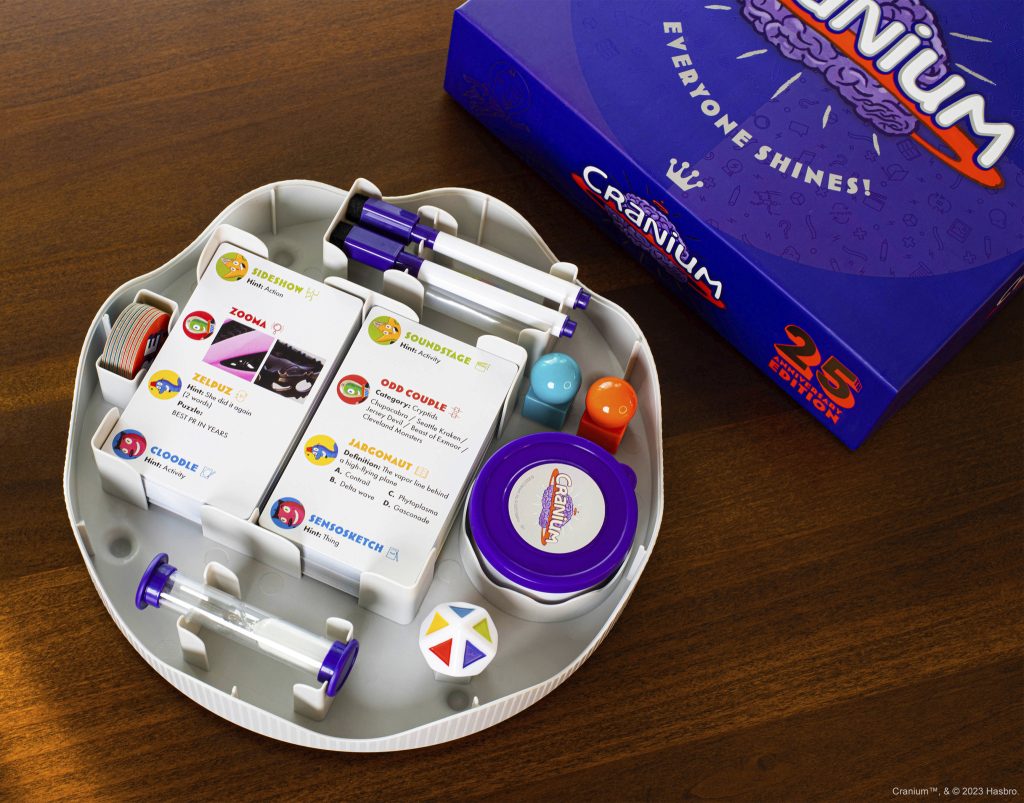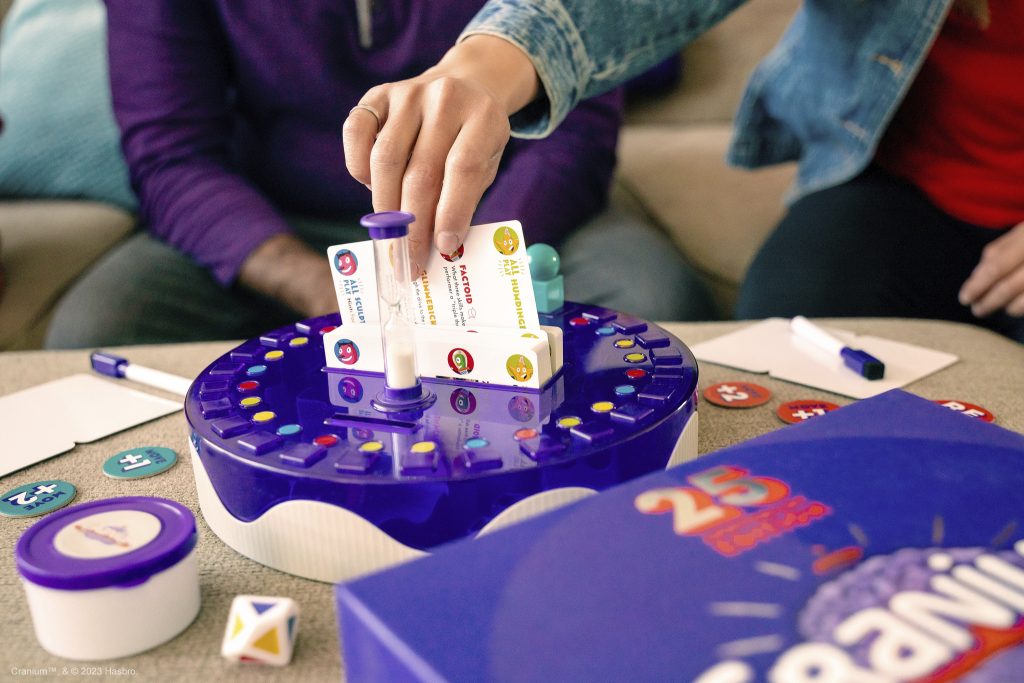 Cranium Big Brain: Detective Game:
Your brain is a REALLY big place – and if you can imagine it, it fits! But in big places, things go missing all the time. Explore inside the Cranium brain and help each other figure out what happened in all the mysteries, puzzles, and 'find it' sets of "Imagination Land!"
Play solo or cooperatively with others, with brainteasing, storytelling, and discovery exercises to educate and engage. Graduated play modes provide solo and team challenges for kids of all ages. Gameplay is focused around the massive 880 square-inch game board, richly illustrated with hundreds of mysteries to solve! Ages 5+, 1 – 4 players, Available early Summer 2023.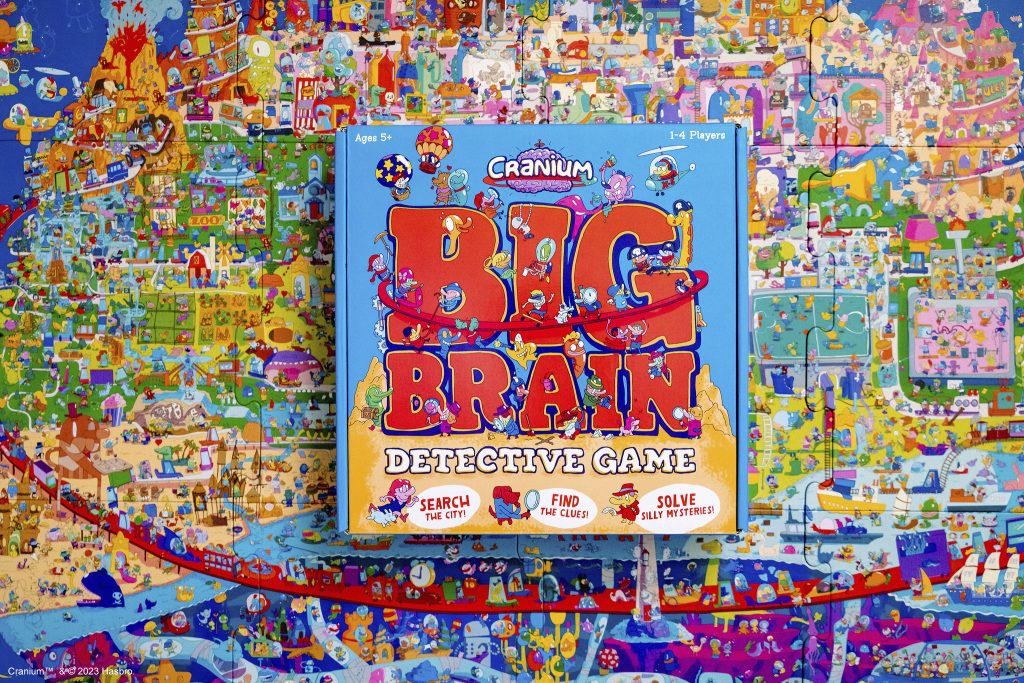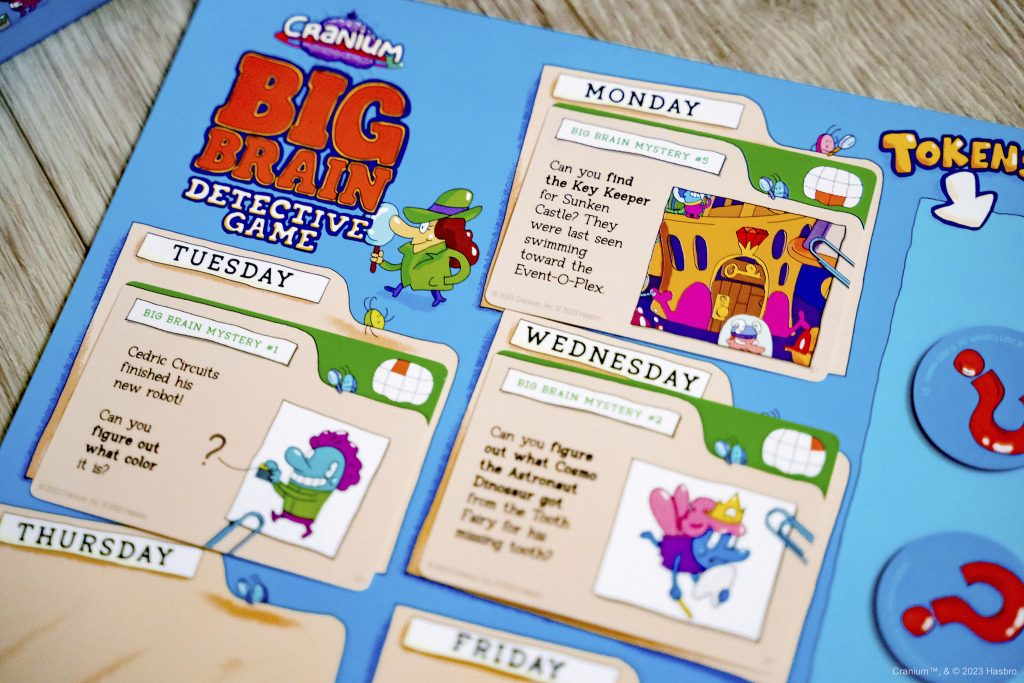 Cranium Hullabaloo:
The beloved high-energy game from Cranium is back – with all new app-driven game modes and gameplay. Kids will listen closely and then bounce, boogie, high-five, and show what they can do along with Cranium Hullabaloo.
This TOTY award-winning game teaches kids creative problem-solving through listening, cooperation, friendly competition, and quick thinking – in ways that will keep them coming back for more. Straightforward, app-driven gameplay with thousands of game variations provides hours of fun and added game modes age up the fun as kids grow older. Ages 3+, 1 – 6 players, Available early Summer 2023.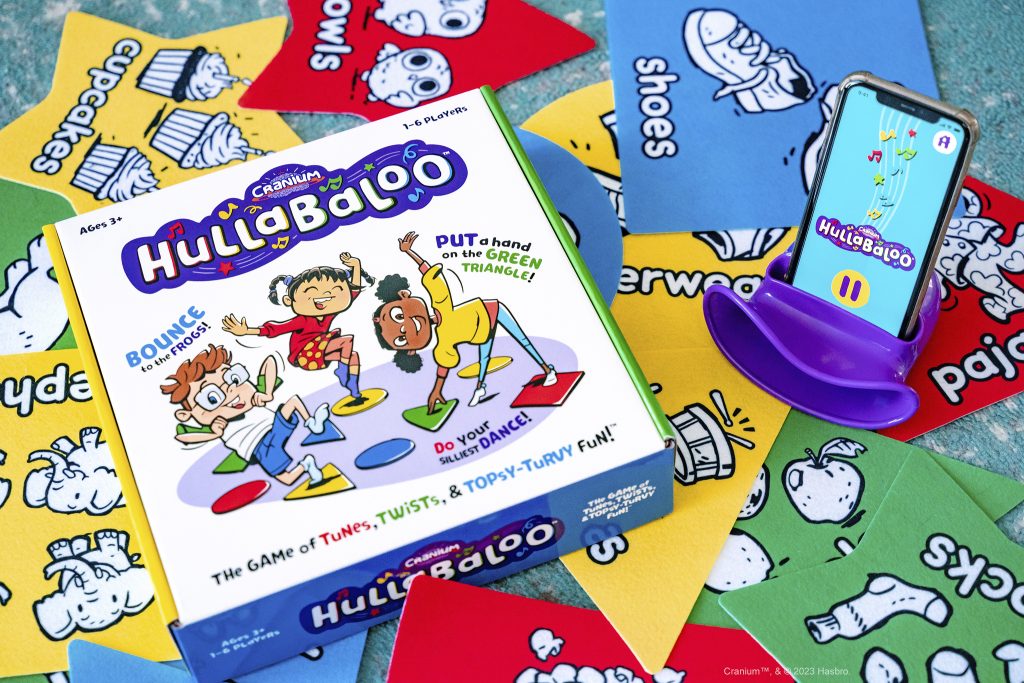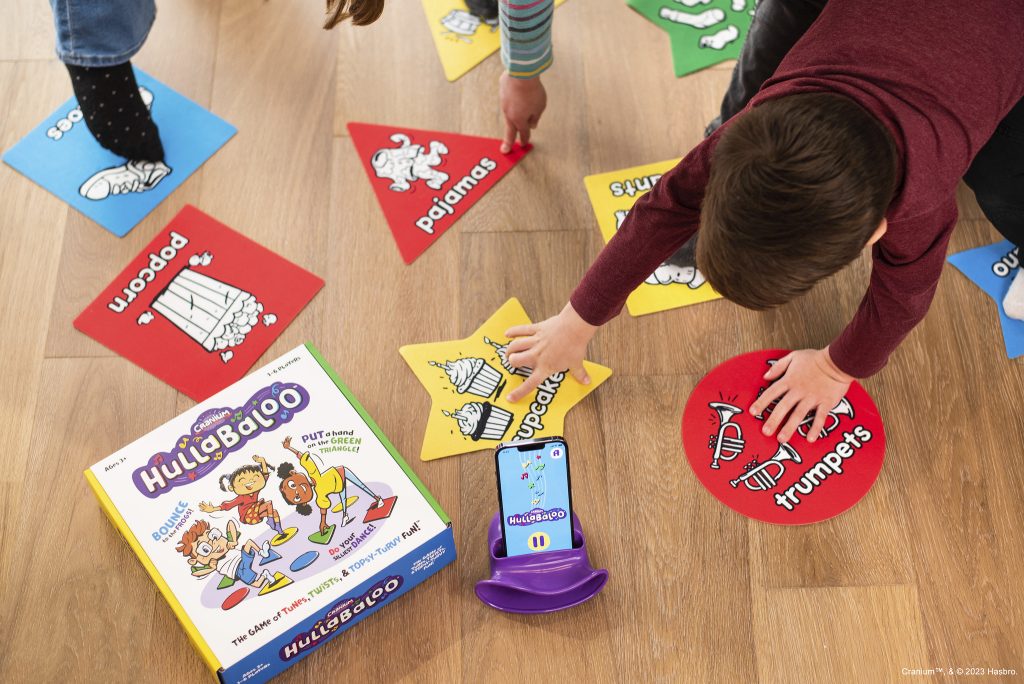 Cranium Hoopla:
Race against the clock in this hilarious cooperative party game! Use your whole brain to give hints to your fellow players – make micro-sized drawings, gesture like a T-Rex, come up with zany word clues… but be quick! You only have 15 minutes to guess them all! Hoopla features beloved classic Cranium gameplay including Cloodle, Soundstage, Tongue-Tied, and Tweener. And the new Advanced Mode with four more activities, takes it to an even more hilarious level!
Now with 900 phrases and eight ways to clue pop culture, along with 300 brand new cards for 2023, this game provides outrageous fun for tweens to adults! Ages 12+, 4+ players, Available early summer 2023.