Sesame Workshop, the nonprofit organization behind Sesame Street, has promoted Whit Higgins to EVP and Head of Global Enterprises (formerly the Media and Education Group). Higgins will be responsible for all international and domestic commercially funded business including Distribution, Licensing, Sponsorship, Themed Entertainment, Formal Education, and Digital. He will also continue to oversee the organization's offices in Europe, China, Japan, and Latin America. Higgins reports to Steve Youngwood, CEO.
Under Higgins's leadership, Sesame Workshop has broadened its international reach through expanded and new strategic partnerships, developed new Sesame Street-branded content in key markets, and launched new location-based entertainment experiences.
"Since joining Sesame Workshop, first as head of distribution and then as head of Media and Education International, Whit has worked in partnership with colleagues across the organization to increase our worldwide footprint and deliver new partnerships to grow our brand, revenue, and impact supporting our nonprofit work," said Youngwood. "His thoughtful leadership and deep expertise will help guide us in successfully navigating today's fragmented and complex media landscape."
"Sesame Street is seen in over 150 countries, heard in 17 languages, and has more than 50 million social fans worldwide – it's truly the longest street in the world," said Higgins. "From the US to Germany to South Africa, Sesame Street reaches millions of kids and families, providing the tools and strategies they need to thrive. I'm incredibly honored to take on this new role and work with my colleagues across the Workshop to continue delivering on our mission and encouraging a lifelong love of learning."
Higgins joined Sesame Workshop in 2019 as Vice President, International Media Distribution and Business Development, and was promoted two years later to Senior Vice President, International Media and Education and Global Distribution. Prior to joining the Workshop, he headed up global strategy and business development in D.C. at National Geographic Partners, building new business lines, product offerings, and strategic partnerships with a focus on digital, kids, and consumer products. Higgins also spent six years in Europe, living in Spain and then Finland, managing TV channels businesses for Fox and National Geographic, giving him deep understanding of operating local offices and in managing a mission-driven media brand that has commercial and nonprofit operations. Higgins started his media career developing TV programs for National Geographic Channel US.
Higgins, who received his Bachelor of Arts degree in Literature from Davidson College, resides in Washington, DC, with his wife and two children.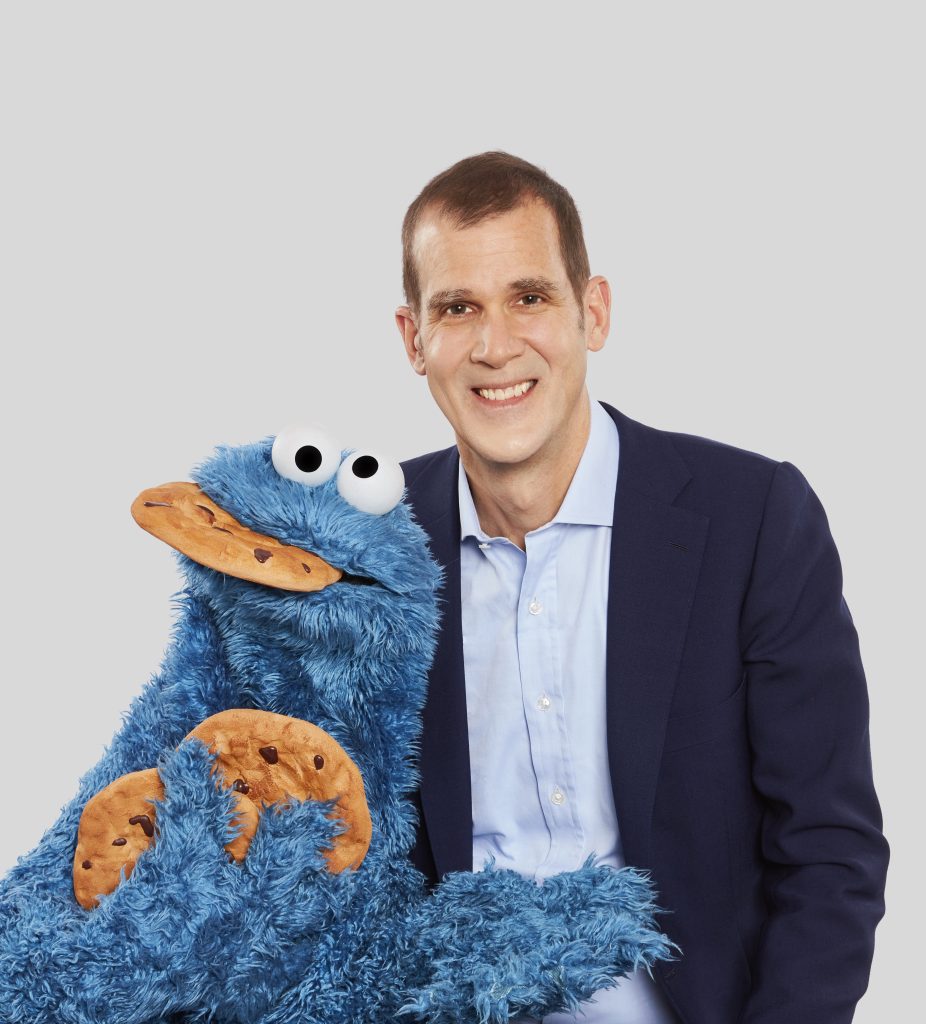 Whit Higgins – EVP and Head of Global Enterprises, Sesame Workshop