Doodle Jump Signs Goldie as Master Toy Partner
Mobile gaming studio Lima Sky has named Goldie Marketing as master toy licensee for Doodle Jump. As master toy partner, Goldie will be the authorized retail manufacturer of official Doodle Jump plush toys and figurines, which are anticipated for launch in 2014. This announcement also paves the way for a full suite of Doodle Jump-themed toy and novelty items in 2014 and beyond, according to Lima Sky.
Gund Signs Grumpy Cat
Gund has secured worldwide licensing rights to manufacture and distribute a line of plush modeled after the frowning feline internet sensation, Grumpy Cat. Gund's Grumpy Cat line launched in July 2013 and is currently sold across all upstairs channels and specialty markets. Product will ship November 1, in time for this holiday season.
Global Pursuit Named Dr. Seuss' Exclusive Agency for Asia

Dr. Seuss Enterprises has secured Global Pursuit Co. to serve as the exclusive licensing agent across the majority of key categories for the Dr. Seuss brand throughout Asia, including India. Under the terms of the agreement, Global Pursuit will work with its extensive network of licensees, retailers, and promotional partners throughout Asia to grow the Dr. Seuss brand and its characters. The agency will develop a comprehensive licensing and merchandising program for the brand across key categories (excludes publishing), including toys, video games, apparel, accessories, stationery, homewares, and food and beverage. It will also create promotional campaigns in conjunction with the brand's expansion.
Evy of California to Create Tamagotchi L.i.f.e. Apparel
Bandai Co., Ltd. and its North American marketing representative Sync Beatz Entertainment, along with its U.S. licensing agency Evolution USA, has signed Evy of California to create a line of girls' apparel inspired by the Tamagotchi L.i.f.e. brand.
The agreement grants Evy exclusive rights in the U.S. for girls' apparel, including activewear, bodysuits, dresses, fleece, T-shirts, knit shirts and tops, leggings, pants, rompers, shorts, skirts, sweaters, sleepwear, and outerwear. A product launch will be timed for back to school 2014.
Discovery Signs New Licensees
Discovery Communications and HNJ Jewelry have partnered to produce a line of jewelry inspired by the TLC series Here Comes Honey Boo Boo. The jewelry line will launch with a starter bracelet and charms inspired by Alana, star of the reality series, and her favorite things, such as tiaras, Glitzy the pig, and more. Scheduled for a retail launch in spring 2014, items will be available in silver, gold, bronze, and alternative metals. The deal was brokered by Big Tent Entertainment on behalf of Discovery Communications.
Discovery Enterprises International (DEI) also finalized representation deals with Licensed Brands International and The Partnershop to drive growth for its TV channel brands in Western Europe. Licensed Brands International will manage the European licensing rights for DEI's flagship Discovery Channel franchise and its brand extensions, which include Discovery Adventures, Discovery Channel 1985, Discovery ID, and the children's franchise Discovery Explore Your World (UK). The agency is also charged with developing Discovery Channel program franchises.
The Partnershop will handle licensing in the UK and Ireland for Animal Planet, TLC, and their program franchises. The agency will focus on properties including Cake Boss and Here Comes Honey Boo Boo at launch. The Partnershop will work to deliver these popular brands to the mass market through strategic partnerships across multiple categories.
Zodiak Kids Agent for B-DAMAN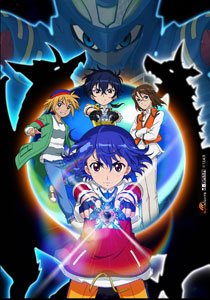 Sunrights, Inc., has appointed Zodiak Kids CP Paris to handle licensing in France, French-speaking Belgium, Switzerland, and Luxembourg for B-DAMAN Crossfire. Created by d-rights, B-DAMAN has found success as both a long-running television series and toy line distributed worldwide by Hasbro and Takara Tomy. Hasbro, the toy partner in the Americas and Western Europe, will provide strong international brand support with its B-DAMAN toy line and app.
Sunrights Inc. is a d-rights sister company, which manages all non-Asian rights for the property.
Star Trek Hits Pet Products
A Crowded Coop, under a license from CBS Consumer Products, will release the first officially licensed line of Star Trek pet products. Star Trek: The Original Series Pet Product Collection is the most recent addition to the roster of Star Trek licensees, expanding the brand to pets and their owners in the U.S.
Product will include dog leashes, dog collars, food and water bowls, dog toys, and dog beds. Design and production of Star Trek-branded dog apparel and accessories is underway, with marketing and distribution expected for this holiday.
WWE Partners with General Mills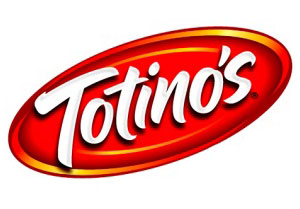 WWE and Totino's, a division of General Mills, have teamed up for an integrated partnership around Totino's Pizza Rolls. The first-time partnership gives WWE fans a chance to win thousands of prizes, including a trip to a WWE event, a meet and greet with a WWE Superstar, copies of the WWE 2K14 video game, and WWE merchandise.
Two consumer promotions have already began, featuring the new WWE 2K14 video game key art on millions of Totino's Pizza Rolls packages nationwide. As part of the national promotion, consumers can enter an online sweepstakes for a chance to win prizes. The partnership also features numerous promotional activities across WWE pay-per-views, live events, WWE 2K14 in-game advertising, WrestleMania Axxess, and digital and social media integration. More details will be released at a later date about phase two of the partnership, leading up to WWE's WrestleMania 30, which will take place on April 6, 2014 at the Mercedes-Benz Superdome in New Orleans.