Saban Promotes Soulie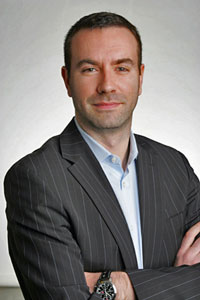 Saban Brands has promoted Frederic Soulie to senior vice-president of global distribution. In his role, Soulie will continue to oversee the worldwide distribution strategy of Saban Brands' properties across television, home entertainment, and digital. He will work closely with Saban Brands president Elie Dekel and COO Janet Scardino, to whom he reports, to manage ongoing and collaborative efforts for worldwide distribution of all of the company's entertainment properties.
Soulie joined Saban Brands in 2011. He previously oversaw digital distribution and business development for Cookie Jar Entertainment and most recently Endemol USA.
Douglas Hires Rubino
Douglas Company announced the appointment of Tara Rubino to the position of national sales manager. Rubino brings with her more than 20 years of plush sales and management experience and a commitment to customer service. She previously worked for two other plush manufacturers.