Food-Based TV Series Inspired by Deadliest Catch to Debut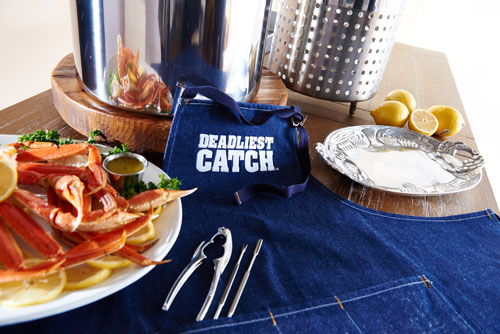 Evine Live, a digital commerce company operating as ShopHQ, announced the upcoming premiere of a new food-based show featuring seafood and other items inspired by the reality series Deadliest Catch, which airs on Discovery Channel. The segment, which will air live on ShopHQ on Friday, December 5, is the first of several new proprietary brands Evine Live will present as it repositions ShopHQ as Evine Live. The complete rebranding planned will take place in the first half of 2015.
The deal was brokered by FremantleMedia North America, which serves as the licensing agent for Deadliest Catch.
Constellation Beers Heads to Swimwear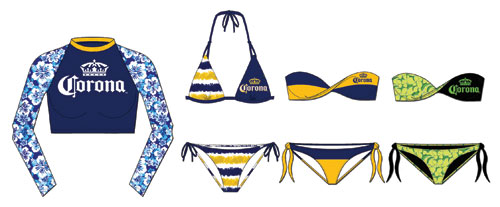 The Joester Loria Group, exclusive licensing agency for Constellation Brands' beer portfolio, has added In Gear Fashions to the portfolio of Corona, Modelo Especial and Pacifico licensees.
Corona swimwear will roll out in spring 2015 with a full range of bikinis, monokinis, cover-ups, swim shorts, and rash guards. The collection will debut at Spencer's, resort specialty shops, and national chains.
A complete line of beach gear will also launch in 2015 including beach towels, umbrellas, and beach chairs. Swimwear and cover-ups featuring the distinct graphics and heritage of Modelo Especial and Pacifico are expected to follow in 2016.
Spider-Man Glides onto Heelys
Disney Consumer Products and BBC International collaborated to bring Marvel's Spider-Man to Heelys' BOLT X2 Skate Shoes. The Spider-Man line marks one of Heelys' first co-branded collections and its first Marvel collaboration.
Dr. Martens Gets Adventure Time Treatment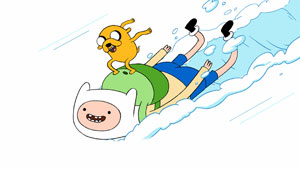 Cartoon Network has collaborated with British footwear brand Dr. Martens on a limited-edition boots range for adults and children inspired by Adventure Time. The special collection features characters Finn and Jake for the first season which will be available in Dr. Martens' stores globally and online from early March 2015.
Three inspired boot designs will be available in the first collection with a limited edition run of two of the designs, each with only 1,460 pairs created. Never before seen Adventure Time content will also premiere in a special 30-second film to celebrate the launch of the collection.
IDW Brings Jem and The Holograms to Comics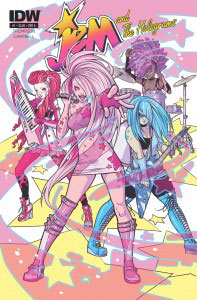 IDW Publishing is expanding its relationship with Hasbro to welcome Jem and The Holograms to a series of comic books, beginning in March 2015.
The comic book series will be designed by a creative team that includes Kelly Thompson (Storykiller, The Girl Who Would Be King) and artist Ross Campbell (Glory, Teenage Mutant Ninja Turtles), with subscription covers designed by Sara Richard (My Little Pony, Kitty and Dino).
Hasbro announced earlier this year that a live-action, motion-picture adaptation of Jem and The Holograms from Universal Pictures is slated for release October 2015.