Bloomsbury Announces Global Publishing Deal for Technicolor's 'The Deep'
Bloomsbury has entered a publishing partnership with Technicolor to create a series of books based on its animated show The Deep. In a deal brokered by licensing agent CPLG, a DHX Media company, Bloomsbury will produce a range of books for The Deep, including fiction, official handbooks, and activity-based books. The publishing program will contain new storylines not seen on the animated series and the first titles will publish in August.
The Deep airs in more than 130 markets around the world and follows the Nektons, a family of underwater explorers. With state-of-the-art technology and a thirst for discovery, they explore uncharted areas of the earth's oceans to unravel the mysteries of the deep. Season two is currently airing around with world and reached the No. 1 show for kids 6 – 11 on CBBC in the U.K. last fall fall (Source BARB: Weeks of September 11 and September 18). Most recently, DHX Media, A Stark Production, and Technicolor, greenlit production on a third season of the series from ABC Australia comprising 13 new half-hour episodes. Season three of The Deep will also be available to Netflix members worldwide, and on DHX Media's Family CHRGD in Canada.
The Deep was originally optioned from Nekton Productions. The television series is based on the Aurealis Award-winning graphic novel series, The Deep, which was created by No. 1 New York Times Bestselling comic author and screenwriter Tom Taylor (X-Men: Red, Iron Man, Batman/Superman, All-New Wolverine, Injustice: Gods Among Us, Star Wars Adventures) and co-creator, artist James Brouwer (Justice League Beyond), and published by Wolfgang Bylsma and Skye Ogden's Gestalt Comics. Robert Chandler serves as an Executive Producer on the television series, on behalf of Nekton Productions.
Twitch Fetes Mister Rogers' 90th Birthday with Series Marathon
In celebration of the 90th birthday of Fred Rogers and the 50th anniversary of the PBS KIDS series, the live-streaming video platform Twitch is airing all 856 episodes of Mister Rogers' Neighborhood, from The Fred Rogers Company.
Viewers can currently watch 90 of the most popular episodes on Twitch.tv/misterrogers, with all other episodes to be made available.
Twitch and PBS previously teamed up last year for a Mister Rogers' Neighborhood marathon, which coincided with a fundraising campaign during which viewers were encouraged to show support for their local PBS stations. PBS programming including Bob Ross' The Joy of Painting and Julia Child's The French Chef have also aired on Twitch.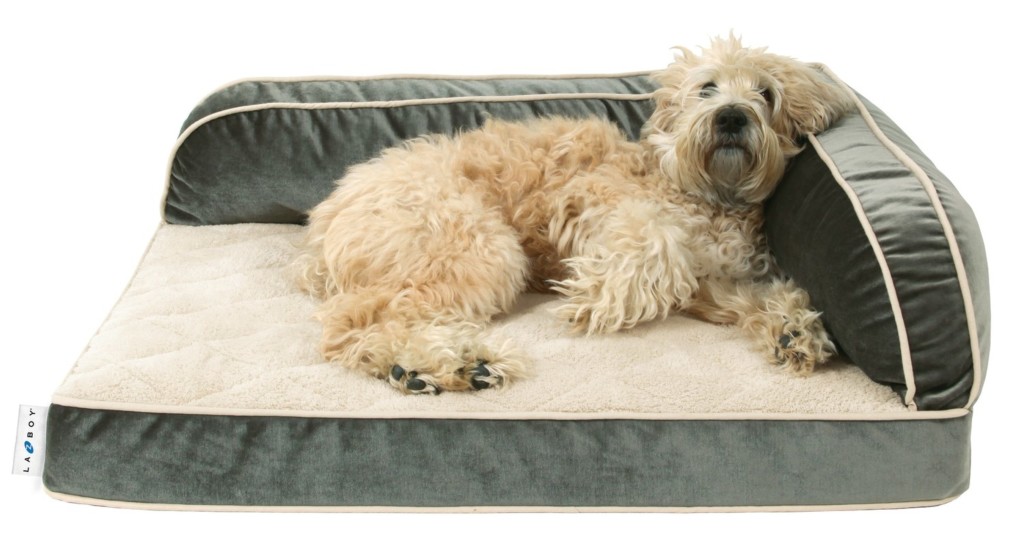 Petmate Announces La-Z-Boy Pet Collection
Petmate announced an exclusive pet licensing agreement with La-Z-Boy for the La-Z-Boy Pet collection.
Petmate and La-Z-Boy are working hand in hand on the research and development of the new collection that will offer many of the same materials and features as La-Z-Boy furniture. Pet bedding will features premium details, high-end fabrics, and durable construction.
From small-scale cuddlers and loungers, to extra-large mattresses and sofas, pet parents can choose from a variety of sleep styles and color patterns to fit their home décor. Select beds are designed with ComfortCore, zoned cushion technology, for added comfort and support for essential pet needs and sleep styles. In addition, the iClean technology featured on some styles helps repel dirt, grime and accidents.
The La-Z-Boy Pet bedding collection will be available online and in pet specialty retailers this fall.
Steiff Heads to Tiffany & Co.
Steiff and Tiffany & Co. collaborated to create a new luxury teddy bear that taps into the brands' heritage and craftsmanship. Steiff's Return to Tiffany Love Teddy Bear is a caramel-colored mohair teddy bear complete with Tiffany Blue felt paws and a Return to Tiffany Love
tag in sterling silver. With the motto 'for children only the best is good enough', Steiff's teddy bear will be presented in Tiffany's iconic Blue Box.
All Steiff collector's pieces are handcrafted in Germany from the finest mohair and alpaca and are recognized by the 'Knopf im Ohr' TM or button in ear.
Panini America Scores Exclusive Trading Card Deal with Former Penn State Running Back
Panini America has reached an exclusive agreement with former Penn State University running back Saquon Barkley for trading cards and memorabilia. The exclusive partnership, facilitated through negotiations with Roc Nation Sports, makes Barkley the fourth NFL player to become an exclusive member of Panini Authentic, the memorabilia division of Panini America, joining Andrew Luck, Dez Bryant, and Leonard Fournette.
Barkley's first licensed trading cards—honoring his performance at the NFL Scouting Combine—sold out within hours of releasing on the Panini Instant on-demand platform earlier this month. Barkley will be featured prominently throughout Panini America's 2018 NFL product line and his autographed memorabilia will be available exclusively through Panini Authentic.
During his career at Penn State, Barkley rushed for more than 3,800 yards and 43 touchdowns. He also caught 102 passes for 1,195 yards and eight more touchdowns. He's projected by many experts to be a top-10 pick and the first running back selected in the upcoming 2018 NFL Draft.
Volkswagen, Kinnerton Team for Easter Candy Deal
Volkswagen has partnered with Kinnerton to launch its first range of brand-themed chocolate, in a deal brokered by IMG.
The brand's first confectionery collection, specially designed for Easter, features products inspired by Volkswagen's iconic Campervan, including a hand-decorated, milk chocolate-molded Campervan, available exclusively from Marks & Spencer.
Other products include a toast rack and chocolate egg, mug, egg and buttons, and a premium egg packaged in the shape of the Campervan. These will be available now from a range of UK retailers such as ASDA, The Range, Fosters, Morrisons, and NISA.
DOG for DOG Signs New Licensees as It Preps for IPO
Premium pet food and accessory company DOG for DOG has signed on two new licensees.
The G-Mason Group, whose other brands include AKC, Animal Planet and Nickelodeon, will create a comprehensive line of DOG for DOG-branded pet products including crate mats, toys, and training pads.
DOG for DOG also signed Tzumi Pets for a robust assortment of dog food and treats.
The deals were brokered by DOG for DOG's exclusive licensing agency, All American Licensing.
DOG for DOG donates a portion of every sale to help a dog in need, working with local shelters nationwide as well as national organizations such as Best Friends Animal Society. DOG for DOG has been carried at 15,000 retail outlets nationwide, from PetSmart to Centinela Feed and Pet Supplies to Tractor Supply Co., with 2016 sales volume of almost $10 million, making it one of the fastest growing pet food companies in the industry.
The family of DOG for DOG licensees plans to launch their respective products by early summer 2018. The company is also in the process for filing an Initial Public Offering.
LMA to Develop Jel Sert Brands Licensing Program
Lisa Marks Associates (LMA) has been appointed North American licensing agency for The Jel Sert Company. Since 1926, the food and beverage company has delivered an evolving portfolio of brands ranging from drink mixes and ready-to-drink beverages to dessert mixes and freezer pops.
LMA will develop licensing programs for several of The Jel Sert Company's most iconic brands, including Wyler's/Wyler's Light drink mixes, Otter Pops, and Fla-Vor-Ice freezable novelties as well as Royal and My-T-Fine Pudding. The core of the programs will center around consumables and lifestyle categories.