Peppa Pig to Kick Start 2019 with Alibaba Tmall Partnership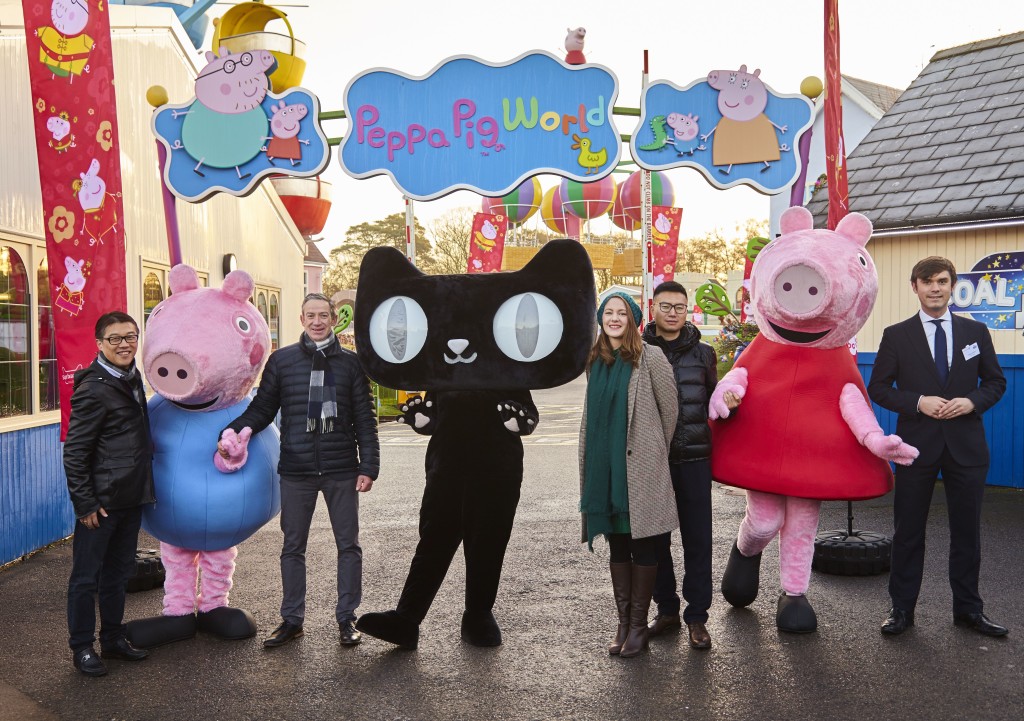 Following the recent announcement of a co-production between Entertainment One (eOne) and Alibaba Pictures to produce a new Peppa Pig theatrical release for cinema audiences in China, eOne unveiled a retail partnership with Alibaba's B2C e-commerce platform Tmall, as the first "Super Brand Day" promotion of 2019, in which Tmall offers top placement on its homepage and targeted marketing campaigns.
To celebrate the start of the campaign, Mike Hu, president FMCG, Tmall and his team joined eOne's Andrew Carley, executive vice-president of global licensing, Family and Brands; eOne's Ami Dieckman, senior vice-president of global Licensing, Family and Brands; and Timothy Jenkins, policy and public affairs Manager, VisitBritain, at a special launch ceremony which took place at Peppa Pig World in Paultons Park yesterday.
The Tmall campaign will conclude at the newly launched Peppa Pig World of Play indoor attraction opened recently by Merlin Entertainment in Shanghai, ahead of the Super Brand Day, to be held on January 8, 2019. The 24-hour dedicated promotion is set to drive sales uplift for the brand in the lead up to Chinese New Year. Digital promotional activity, and exclusive product offerings will feature co-branded artwork and Tmall will anchor the campaign with significant print and outdoor advertising.
Rainbow Rangers to Take the Stage in 2019
Genius Brands has entered a rights acquisition deal for live touring shows with Gershwin Entertainment for Rainbow Rangers. The live theater production debut of Rainbow Rangers is timed to coincide with the preschool brand's U.S. retail launch in 2019.
The news follows the series November debut on Nick Jr. Thus far, Genius Brands has partnered with more than 25 licensing partners for the retail launch of Rainbow Rangers, including master partners Fisher-Price (master toy), MacMillan Publishing (master publishing), and Bentex (master apparel).