Hasbro has unveiled another Fortnite-inspired blaster to its current lineup from Nerf.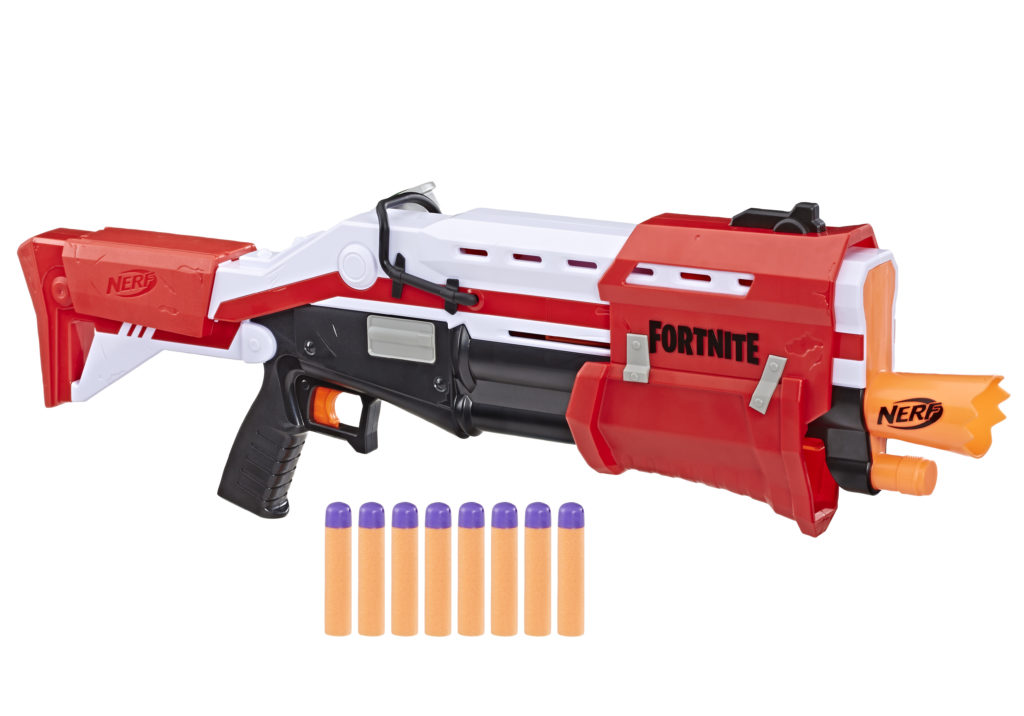 Available June 1, the Nerf Fortnite TS blaster is a Nerf Mega blaster with pump-action. Inspired by the blaster used in the Fortnite video game, this Nerf blaster replicates the look and colors from inside the game. Load four darts into the internal clip, prime, and pull the trigger to blast a dart. It comes with eight official Nerf Mega darts. The stock has dart storage to keep four backup darts within reach for fast reloading. It will be available for pre-sale at Amazon and other major retailers.
The announcement was first made in partnership with top Fortnite players from the esports league TSM, Myth, Daequan (pictured left) and Hamlinz (pictured).