Maxx Marketing Limited, a global leader in custom licensed consumer products for promotion and retail, is set on European expansion as it enters into two new distribution partnerships for its YuMe Toys brand.
TF1 Games/Dujardin and PBM Express B.V. have entered into multi-year distribution agreements to localize the Harry Potter Real Talking Sorting Hat, in addition to offering a broad range of the full YuMe product lines, in the French, Belgium, Dutch and German markets, respectively. Both companies will distribute product to mass, specialty, and online retailers beginning in June 2019. These partnerships, which came to fruition in December 2018, will significantly expand Maxx Marketing's and YuMe's footprint within Europe.
"Partnering with both TF1 Games/Dujardin and PBM Express B.V. presents an amazing opportunity to bring the magic of YuMe and the Harry Potter Real Talking Sorting Hat to even more fans," said Michael Kwan, CEO Maxx Marketing. "As a company, we aim to bring joy and fun to people all over the world with our toys. These new partnerships will allow us to expand our presence and reach a whole new audience in markets that were previously untapped."
"Maxx Marketing's strength lies in their ability to create products that speak to customers, not only in the licenses they carry but also in their high quality," said Corinne Derudder, Managing Director, TF1 Games/Dujardin.
"The licenses carried by the YuMe line have devoted fans the world over. In partnering with Maxx Marketing to distribute their line, we have the privilege of bringing those sought-after products to the market and satisfying the dreams of those fans," adds Jan Pieter Ellerbroek, Owner, PBM Express B.V.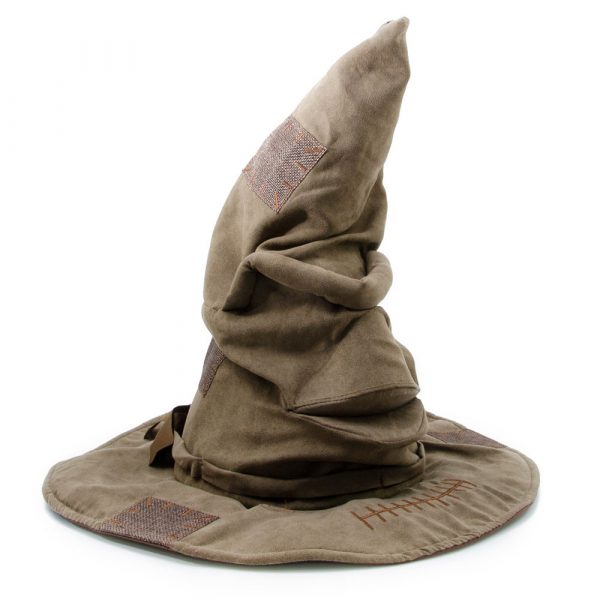 The Harry Potter Real Talking Sorting Hat was first introduced to the Uk and North American markets in 2018.
aNb Media had the opportunity to see the Harry Potter Real Talking Sorting Hat along with other items in the Harry Potter collection during Toy Fair New York 2019. See below for a sampling of those items.