Hot Wheels and Nintendo are coming together for Hot Wheels Mario Kart diecast vehicles and track sets. With its introduction, the classic Nintendo characters and iconic karts from the Mario Kart franchise are transformed into authentic Hot Wheels diecast toy vehicles.
The Hot Wheels replica line features 1:64th scale diecast Mario Kart vehicles that can race, stunt, and crash on a variety of Hot Wheels Mario Kart track sets that bring the gameplay to life. The karts are also compatible with existing Hot Wheels sets. At launch the Hot Wheels Mario Kart Replica Diecast assortment will include Mario, Yoshi, Luigi and Bowser with many additional characters coming soon such as Princess Peach, Koopa Troopa and Toad.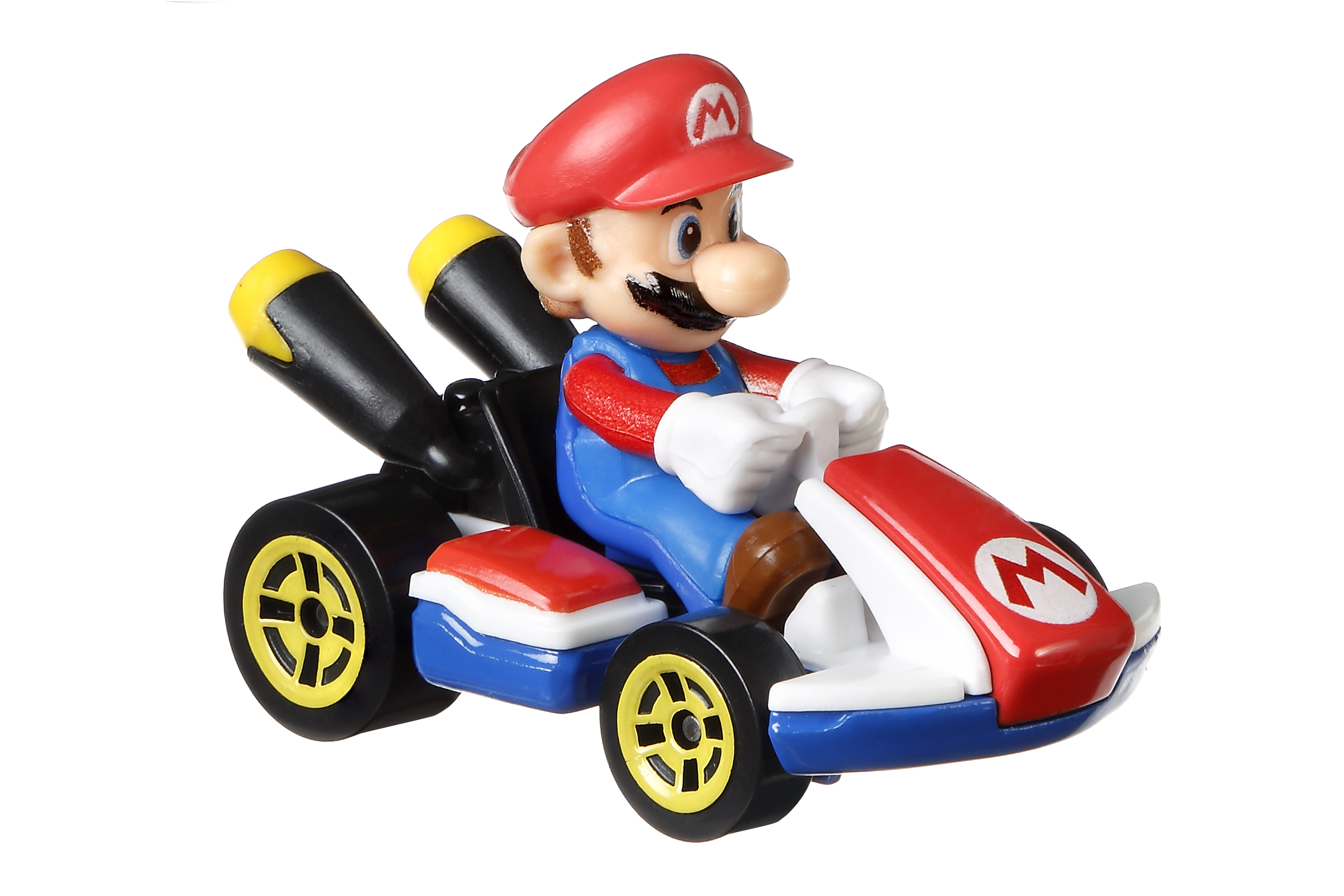 Three game-inspired track sets will also be available, including:
Hot Wheels Mario Kart Track Set Course-Inspired Assortments:

Piranha Plant Slide Track Set
Thwomp Ruins Track Set

Hot Wheels Mario Kart Circuit Track Set
"Mario Kart and Hot Wheels are two of the most iconic brands in play, each with their own storied history and devoted fan base, so the combination of the two is something very special," said Matt Brutocao, senior director of global brand marketing, Hot Wheels. "Our new Hot Wheels Mario Kart line creates an exciting Mario Kart play experience, complete with fun characters, authentic details and the type of out-of-this-world racing challenges that are synonymous with Hot Wheels."
"Nintendo and Mattel have a shared goal of making people smile through different entertainment experiences," said Tom Prata, executive vice-president of strategic initiatives, Nintendo. "We're excited to bring Mario Kart characters and game-inspired tracks to life in a way that's fun for fans of all ages."
The Hot Wheels Mario Kart die-cast vehicles and track sets will be available globally in select markets and retailers starting this summer.
To celebrate the launch of the new product line and collaboration with Nintendo, Hot Wheels will feature Mario Kart at San Diego Comic-Con from July 17-21, 2019. Attendees will have access to an exclusive Hot Wheels Mario Kart "Metal Mario" die-cast vehicle, available for purchase only at Mattel's booth or for pre-sale at shop.mattel.com.