Timed to its 50th anniversary celebration, Kids II has rebranded as Kids2 and detailed its new online retail arm and its first fully-owned manufacturing facility, which is under construction in China.
"Three years ago, we set out to transform Kids2 to best meet the needs of the modern early-stage parent in this rapidly-changing marketplace. We are now at a defining moment in our corporate reinvention having evolved from a product-centric seller to a solution-driven family of brands focused on making it easier for parents around the globe," said Ryan Gunnigle, owner and CEO.
As part of the company's increased investment and focus on its customer, Kids2 announced its new direct-to-consumer site Kids2.com. The new site aims to serve as an early child development resource for parents, offering curated products, trusted advice, access to new services and community engagement. Kids2 brands will continue to be offered through in-store and online retailers worldwide, including its expanding co-branded Baby Einstein with Hape.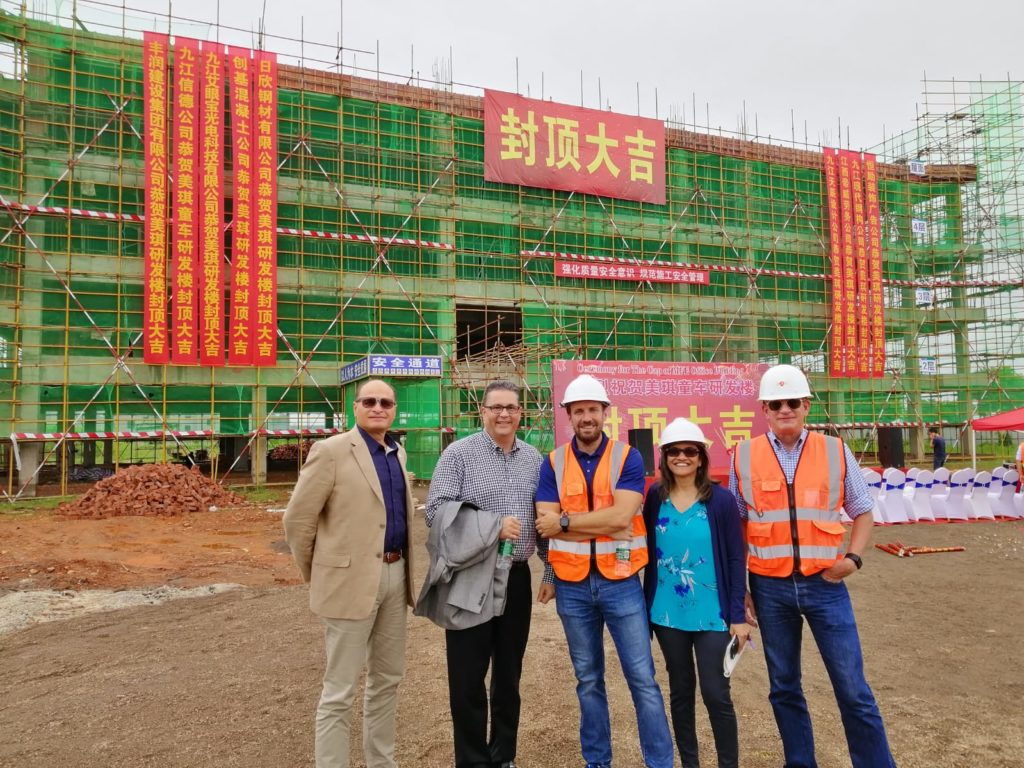 Kids2 is also building a new 72,000 square-foot manufacturing facility and four-story, 65,000 square-foot office building near the Jiujiang Port in Central China. Kids2 predicts that by 2021 the project will triple the overall Kids2 workforce with the addition of 1,000 employees who will fill management, operations, and factory roles at the new location. The project represents the company's first fully-owned and operated manufacturing facility in its 50-year history and illustrates its commitment to accelerated growth, quality, and innovation.
"This increased investment in new channels and expansion globally demonstrates our focus on consistently delivering an excellent experience and many tiny wins to the families who rely on our brands during the earliest days of their child's journey," said Gunnigle. "Our company has been focused on providing solutions for parents since our first invention in 1969. Today, we are even more focused developing solutions for early-stage parents that address the tug-of-war they describe between the desire for development and discovery; co-play and independence; tradition and innovation; structure and spontaneity."