Founder of House of Harlow 1960 and actress Nicole Richie has partnered with Moose Toys to celebrate the company's newest launch, Capsule Chix.
During an exclusive fashion presentation held on Thursday, Nicole dialed into her own unique sense of style to create 13 custom Capsule Chix looks. The #NicoleXCapsuleChix collection is available to view at nicolexcapsulechix.splashthat.com via a digital version of the exclusive look-book.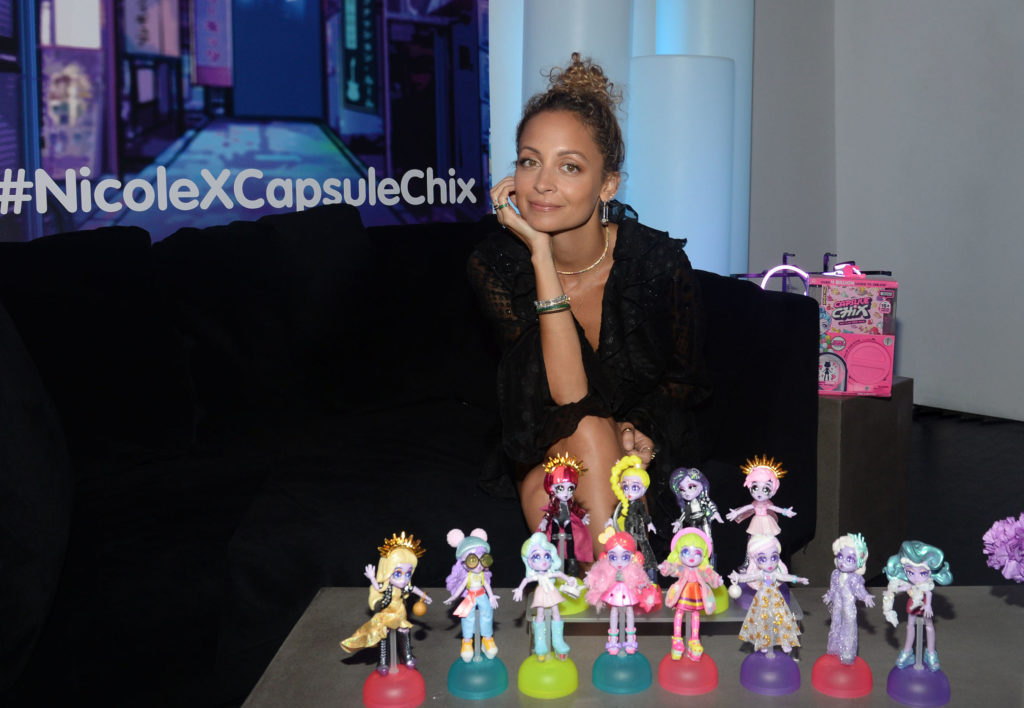 Capsule Chix is Moose's first foray into the fashion collectible space. Kids can create more than 4 billion Capsule Chix combinations across four different style collections, including the RAM Rock, Giga Glam, Sweet Circuits, and the fantastical Ctrl+Alt+Magic. Young fashion enthusiasts can mix and match across all collections to create a fashion doll completely unique to them.
"It's so important for me to show children that individuality and confidence are meant to be applauded," said Nicole Richie. "Capsule Chix celebrates and encourages kids to express themselves and be unique, offering fun with real intention, which is why I was so excited about this collaboration."
"At Moose, we're constantly pushing the envelope and creating trends. With Capsule Chix, we designed a completely customizable fashion doll with an unboxing experience that's never been done in the toy aisle," said Paul Solomon, co-owner, Moose Toys. "We are delighted to partner with Nicole to bring our message of encouraging individuality through style. Nicole is a relatable fashion icon, and we couldn't be happier to showcase her collection ahead of New York Fashion Week."
The unboxing experience for Capsule Chix is equally as fun, with a gachapon-inspired package design. Gachapon are popular Japanese vending machines that dispense toy-filled capsules with the turn of a dial. Similarly, kids can turn the dial on each Capsule Chix package to release five surprise capsules, each with individual fashion pieces, such as colorful hairstyles, tops, bottoms, shoes and various accessories to create one complete doll.
Fans can re-create Nicole's signature looks or create their own YOU-nique style, as Capsule Chix (MSRP $14.99) launched August 1 online and at retail locations nationwide.