Stoelting Named to TOMY Board
TOMY Company, Ltd. has named Curtis W. Stoelting, former CEO and director of RC2 Corporation, to its parent company board of directors. The company formerly known as RC2/Learning Curve Brands will now be known as TOMY International with sales and marketing operating units in North America, Europe, and Australia and development and sourcing units in Asia.
Stoelting is also serving as CEO of TOMY International. Now part of one of the largest toy and infant products companies in the world, TOMY International will benefit from access to complementary global distribution and sourcing networks, development of an expanded portfolio of powerful brands, enhanced operational efficiencies, and access to top-notch global talent.
Stoelting joined RC2 Corporation in 1994 as its vice-president of finance and operations and CFO at a time when the company was known as Racing Champions. In 1998, Stoelting was named executive-vice president and in 2000 he also became the company's COO. In 2003, Stoelting became the CEO of RC2 Corporation, a publicly traded company on the NASDAQ exchange, a position he held until the merger with TOMY Company, Ltd. was completed in April of this year.
Kantaro Tomiyama, president and CEO of TOMY Company, Ltd., stated, "We are pleased to welcome Curt Stoelting to our board of directors. Curt is a strong leader with a proven track record in the toy and infant products industry. He'll bring an additional global perspective to our board."
Malacrida Hired at Uncle Milton
Dave Malacrida has been named director of marketing and public relations at Uncle Milton Industries. Most recently, Malacrida formed BuzzMaster Public Relations where he worked on projects for various toy and licensing companies.
Prior, Malacrida worked for MGA Entertainment where he was instrumental in the launch of the Bratz brand.
Peter Reynolds Joins innovativeKids
innovativeKids is pleased to announce that Peter Reynolds will be joining its team as vice-president of sales. Reynolds has many years of experience in the specialty toy industry, most notably building the Brio brand through the '80s and '90s and, most recently, launching the Early Learning Centre U.S. subsidiary.
innovativeKids' CEO, Michael Levins stated, "We are extremely fortunate to be able to bring someone of such stature and experience as Peter to our company. He will no doubt have a major impact on our efforts moving forward."
LIMA's New Board
The International Licensing Industry Merchandisers' Association (LIMA) announced the addition of six new members to the board of directors. The new directors were elected by a vote of the LIMA membership and their terms will run from July 1, 2011, through June 30, 2014.
Joining the LIMA board are:
Susie Lecker, senior vice-president of Fisher-Price Friends, FP Brands
Marty Malysz, president, Dependable Solutions, Inc.
Carla Peyton, senior vice-president, licensed consumer products—The Americas, BBC Worldwide America
Jennifer Richmond, managing director, Richmond Management Group
James Slifer, vice-president of business development of The Joester Loria Group
Cheryl Stoebenau, president, CAS Marketing
The six incoming members replace the following directors who have completed their terms:
Adam Beder, senior vice-president, global licensing and business affairs, Spin Master Ltd
Rick Mallow, principal, Making Connections, LLC
Stu Seltzer, partner, Marketing on Demand, LLC
Holly Stein, vice-president of licensing acquisitions, Mattel, Inc.
Robert Strand, founder, Strand IP
Careen Yapp, vice-president of acquisitions and franchise development, Konami Digital Entertainment, Inc.
Returning to the LIMA board of directors are:
Christina Miller, senior vice-president and general manager of NBA Digital and senior vice-president of Turner Sports strategy/marketing/promotions (chairperson)
Maura Regan, senior vice-president and general manager, global consumer products, Sesame Workshop (vice-chairperson)
Peter Boder, founder and CEO, United Labels AG (Germany)
Sabine Eckhardt, managing director, SevenOne AdFactory GmbH (Germany)
Glenn Hendricks, president, SloaneVision Unlimited
Liz Kalodner, executive vice-president and general manager, CBS Consumer Products (US).
Bettina Koeckler, senior vice-president licensing, EMEA, Chorion (UK)
Charles Schnaid, CPA, partner, licensing and royalty services, Miller, Kaplan, Arase & Co., LLP (US)
Kotaro Sunamori, president, SUN R&P Co., Ltd. (Japan)
Rick Van Brimmer, director, trademark and licensing services, The Ohio State University
Gregory J. Battersby remains LIMA's general counsel.
Imira Hires Barbier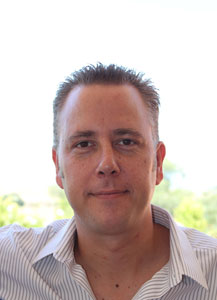 Imira Entertainment, a Spanish production and distribution company specializing in youth programming, is growing its licensing division with new appointment Julian Barbier as head of licensing.
He joins Imira from Biplano in Spain, where he handled the licensing of major brands for clients including Dreamworks Animation, Nickelodeon, and Sony Pictures. At Imira, he will be tasked with managing and developing the company's properties in Spain and Portugal, as well as creating and managing an international network of local licensing agents for Imira's slate of entertainment brands.