DreamWorks Promotes Wallen, Leonard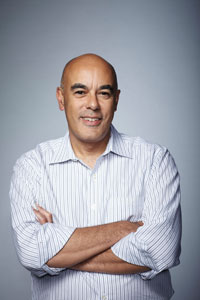 DreamWorks Animation SKG, Inc., has promoted Lincoln Wallen to chief technology officer. He will work to help leverage DreamWorks Animation's expertise in new areas of technological IP alongside its animated content. In his previous role as DreamWorks Animation's head of animation technology, Wallen was responsible for the strategic vision, creation, and deployment of the studio's CG production platform and software tools. Wallen joined DreamWorks Animation in 2008 as head of research and development. Prior to that he served as chief technology officer for mobile services at Electronic Arts, as a professor at Oxford University, and as the first director for the Smith Institute for Industrial Mathematics and Systems Engineering.
The role of chief technology officer was previously held by Ed Leonard, who is now serving as CEO of Ptch, a new mobile app developed at DreamWorks Animation.
Sun-Mate Hires Goldstein
Sun-Mate Corporation has appointed Mark Goldstein to the newly created position of vice-president of sales. Goldstein will focus on Sun-Mate's retail sales initiatives for The Jungle Book brand. A consumer goods and toy industry veteran, he joins Sun-Mate with 35 years of experience specializing in the marketing and retail sales of diverse products and brands from companies such as Mego, Knickerbocker Toys, and Amtoy (a division of American Greetings Corporation). Goldstein has a track record of maximizing sales and seizing marketing opportunities with major retailers, including Toys "R" Us, Target, and Walmart, and for his global import clients, which include Shelcore, Red Box, Motormax, Silverlit, and more. Goldstein will report to Rami Ben-Moshe, president of Sun-Mate.
Fox Appoints Lombardo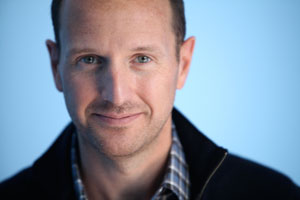 Twentieth Century Fox Consumer Products has appointed Greg Lombardo as vice-president, location-based entertainment. Lombardo will spearhead the sales efforts for branded entertainment experiences based on Fox's film and television library across the globe, with an immediate focus on Asia, Latin America, and Europe. This will include new location-based and live entertainment programs based on popular properties such as Ice Age, Rio, Alvin and the Chipmunks, and Titanic.
Lombardo most recently served as creative director for BRC Imagination Arts where he directed the development of attractions and branded entertainment experiences for General Motors, Pepsi, Bacardi, and Hyundai. He also has experience with major Chinese brands including China Mobile, Evergrande, and Zoomlion. Previously, he has worked with the USA Pavilion at the Shanghai Expo 2010, the National Shakespeare Company in New York, and Pictures In A Row Productions.
Mind Candy Hires Roedy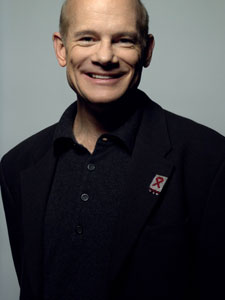 Bill Roedy has joined the board of Mind Candy, creators of Moshi Monsters, as non-executive director. As non-executive director, Roedy will assist Mind Candy as it expands globally, develops new brands, and launches linear entertainment such as Moshi TV, cartoons, and films.
Roedy is the former CEO and chairman of MTV Networks International. Under his leadership, MTV developed a global operation that now includes 200 channels in more than 200 countries and 33 languages. The networks now reach a potential audience of more than two billion people, making it the largest in the world. Roedy is also the author of "What Makes Business Rock," served as commander in the U.S. Army, and has a long record working with global health challenges.