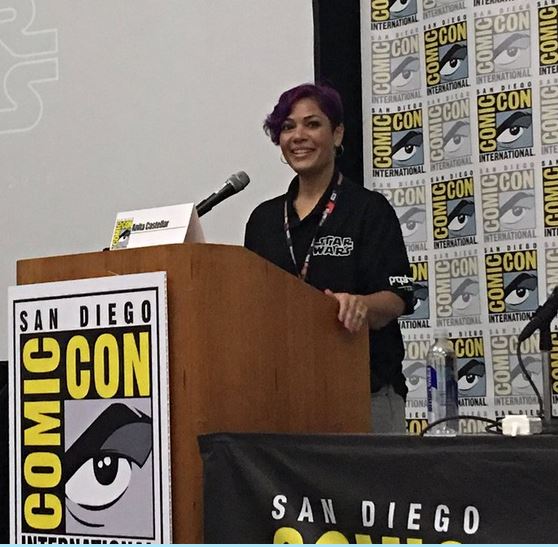 The Brand Liaison Taps Disney, Hasbro Alum Anita Castellar
The Brand Liaison has hired toy industry veteran and co-chair of the Women in Toys Central Florida chapter, Anita Castellar. In her new role, Castellar will manage special projects including ideation, product development, and licensing of unique intellectual properties tied to character and entertainment brands.  Anita will join The Brand Liaison at Licensing Expo later this month.
Throughout her career, Castellar has created leading retail programs and product development strategies for popular franchises including Disney/Pixar characters, and Star Wars, being closely tied to the Star Wars franchise and its fandom for more than 20 years. Castellar began her career as toy product developer for Disney Theme Parks and later joined Hasbro as global brand manager for the Star Wars master toy line She then moved to the Lucasfilm licensing team leading the hardlines licensing business for the Star Wars and Indiana Jones franchises.