MTV Hires Former LEGO Exec to Lead Digital Growth
MTV has tapped Lars Silberbauer, the former LEGO executive, as senior vice-president for Viacom's MTV Digital Studios. In the newly established role, Silberbauer will oversee creative, development, and production for the network's digital originals, and lead MTV's digital brand social channels, including Cribs, TRL and more. Silberbauer will relocate from London to New York and begin on November 1, reporting into Jacqueline Parkes, chief marketing officer and executive vice-president, Digital Studios, MTV, VH1and Logo Group and Kelly Day, president, Viacom Digital Studios.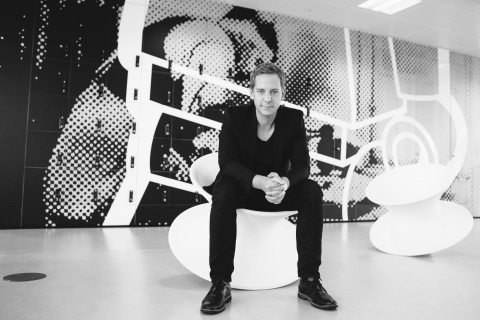 In his new role, Lars will be responsible for accelerating the brand's growth across platforms. MTV is expanding its effort to reach its core demographic on mobile and across social. The brand continues to reinvent many of its popular titles for digital platforms —including Cribs, TRL, and Teen Code— as it launches new digital original series creating new IP.
As senior global director of social media and video at LEGO, Silberbauer built the company's global strategy and team from scratch, leading its successful expansion across social media, search, and third-party video channels on platforms across the globe. In 2014, he launched LEGO TV in 24 markets, delivering animated LEGO content throughout world. Silberbauer is credited with driving significant growth, as well as earning LEGO international acclaim for its innovative approach to digital. LEGO's Facebook page now has more than 12 million fans, the LEGO YouTube Channel gets more than 1 billion views a year, and the brand receives huge traffic on foreign social media platforms.
Prior to LEGO, Silberbauer worked for 10 years as a strategist connecting traditional broadcasting with digital experiences. He is a frequent speaker at global conferences and events and considered a thought-leader by industry experts. Earlier this year, Silberbauer was named one of the 25 most Innovative and influential marketers in Europe by the Holmes Report.
Child's Play Communications Hired for New Holiday Accounts
Child's Play Communications adds three new clients ahead of the holiday season.
Klutz has tapped Child's Play to manage holiday publicity for the brand's Maker Lab line of STEM kits for kids ages 8 and up. The line introduces varying topics such as circuitry, building and engineering, kinetic machines, and more, through hands-on projects that encourage exploration and experimentation. Klutz, a division of Scholastic, is also taking part in the agency's 2018 Kids & Family Tech Expo.
Kidvelope's Space Rescue is the first of many collaborative Kidvelope mission adventure games played offline and online, specifically designed to help kids build connections with family members (e.g. grandparents) who live far away. Child's Play will manage traditional media and social influencers for holiday visibility.
Kabook allows families to create customized books. Kabooms allow parents to add their child's name to the story along with their own photos. Child's Play is managing outreach to parenting-focused social influencers.
Circuit Scribe Retains Coyne PR for Drone Builder Campaign
Coyne Public Relations has been selected by Circuit Scribe, a company best-known for its conductive ink pen that can be used to draw circuits on a piece of paper, to develop and execute a product support campaign for its Drone Builder Kit. The all-inclusive kit gives kids and teens the ability to build their own drone and fly it with a smart phone (Android and Apple). users can simply draw the "wires" to the motors with the included Circuit Scribe conductive silver ink pen and using the included cardboard arms.
Coyne PR will work with Circuit Scribe to reach key audiences during the holiday timeframe to build awareness for the brand's latest product innovation. In addition to the holiday campaign, the team is planning several other amplification tactics including media tours and influencer partnerships.