Former Netflix Kids Exec to Head Moonbug in Americas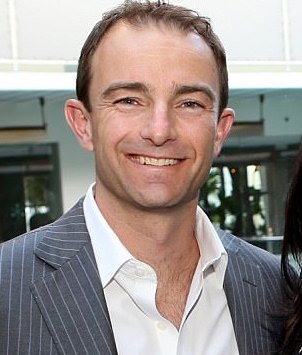 Moonbug, a global entertainment company that develops and distributes content for kids, announced Andy Yeatman, former Netflix executive and director of kids and family content, has joined the company as head of the Americas. Yeatman will oversee the already established Americas-based business and will focus on furthering operations and growth into the American market.
He will lead creative and production teams as well as commercial teams. Additionally, he will identify and onboard future acquisitions for Moonbug as part of its rapid expansion in North America. Yeatman joins Moonbug's industry leading executive team alongside media veterans René Rechtman, co-founder and CEO; John Robson, co-founder and COO; and Alfie Chubb, head of mergers and acquisitions. Moonbug is dual headquartered in London and Los Angeles, and Yeatman will be based in Los Angeles in its newly opened office.
Yeatman has distributed, developed, and acquired some of the most beloved children's content, globally. He founded and led Netflix's Kids' Content department and created the largest slate of original kids' content in the industry. Under his leadership, the Netflix Kids slate grew from just two originals in 2014 to 40 in 2017, including such shows as Alexa and Katie, Ask the Storybots, and Trollhunters. Yeatman also led Netflix's kids and family programming strategy and acquisitions, globally. He acquired content and programming from more than 50 countries and managed original productions in 10 countries. He closed licensing or production deals with every major children's content provider, including Disney, DreamWorks, LEGO and Mattel. During his tenure, Netflix's Kids and Family programming received 30 Daytime Emmy awards, with 100 total nominations. Netflix was also named Kidscreen's Top Kids Broadcaster four years in a row; and, in 2017, it was named Parents' Top Entertainment Brand for Kids by research firm SmartyPants.
Nickelodeon Appoints Paul DeBenedittis as EVP, Programming
Nickelodeon has named Paul DeBenedittis to the role of executive vice-president of programming and content strategy.
In this role, DeBenedittis will be based in Nickelodeon's Burbank, Calif., studio, reporting to Nickelodeon President Brian Robbins.
A seasoned programmer, DeBenedittis will lead the content and programming strategies, partnerships, acquisitions and media planning for Nickelodeon, Nick Jr., Nicktoons and TeenNick on platforms including linear television, digital, branded apps, VOD channels, DTO, and wireless. He will also work with Nickelodeon's global channels to support worldwide programming and content strategy.
DeBenedittis was most recently senior vice-president of programming strategy for Disney Channels Worldwide, including Disney Junior and Disney XD, where he led the planning, scheduling, acquisitions and co-production teams in the U.S. He was also responsible for programming across its TV and digital portfolio, employing strategies for franchise properties such as The Descendants, Camp Rock, Star Wars Rebels, and The Mickey Mouse Club House. He also oversaw the Disney Channel Worldwide Programming Strategy team, working closely with management, programming and distribution teams on programming strategy across all territories.
Prior to The Walt Disney Company, DeBenedittis spent 10 years at MTV as executive vice-president, multiplatform programming, content strategy and scheduling. DeBenedittis led the programming strategy and content windowing for hit series and events including Laguna Beach, Jackass, The Osbournes, The Real World, Total Request Live, The MTV Video Music Awards and The MTV Movie Awards. He was also responsible for curating the network's various programming destinations, including MTV's primetime originals block, The 10 Spot, and the channel's weekday afternoon and weekend slates. Earlier, he was director of programming, acquisitions and scheduling at USA Networks and Lifetime Television.