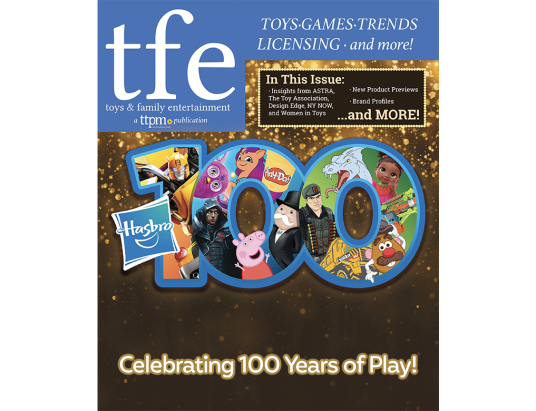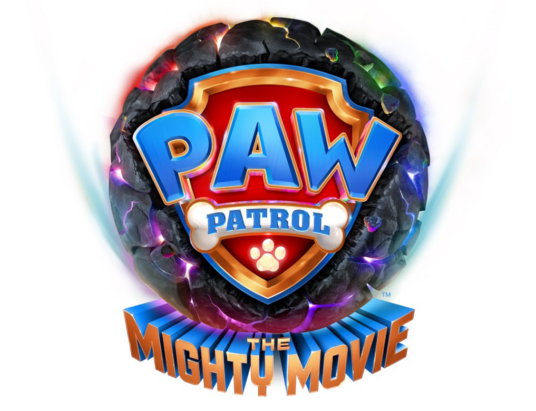 Spin Master Corp, a leading global children's entertainment company, announced today that it will produce a third feature film for its preschool powerhouse franchise PAW Patrol. A Spin Master Entertainment production in association with Nickelodeon Movies, the film will be distributed by Paramount Pictures and is set for an exclusive theatrical release in 2026. Spin Master celebrates PAW's ten-year anniversary on the heels of the soon to be released second movie, PAW Patrol: The Mighty Movie, premiering exclusively in theatres September 29th, 2023. Also on September 29th, Spin Master founders Ronnen Harary, Anton Rabie and Ben Varadi will be inducted into the Toy Industry Hall of Fame at the Toy Foundation's TOTY Awards gala.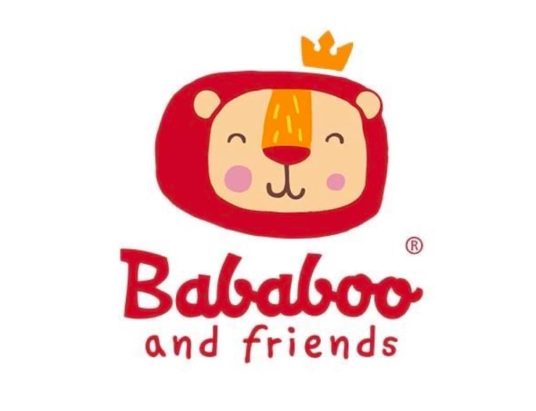 The European experts in making stories come to life through its fully developed character-driven toy line are hitting the Toy Fair floor, revealing some adorable additions to their already award-winning product line. Slated to launch at New York City's iconic Toy Fair, Bababoo and friends is expanding its categories, recently teasing the release of its "Best Friend" plush line on social media. For children ages 0+ years, Bababoo and his diverse and fun-loving character friends, Yuki, Pippa, Wilma, and Lolo offer children additional ways in which they can play and explore the world of Bababoo and friends. These fully developed characters that once only existed in board books are made using high-quality, soft-textured materials, and each has a personality that children can relate to. Their backstories radiate positivity, inclusion, friendship, and courage, and with them now being available in plush format bring the characters to life like never before.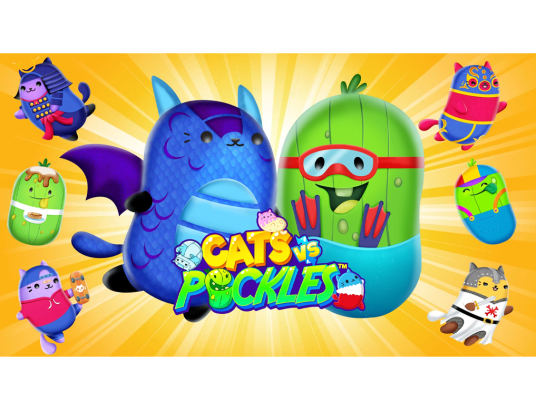 Ahead of the New York Toy Fair 2023, Curiosity Ink Media, the original storytelling and Intellectual Property (IP)-generating subsidiary of Grom Social Enterprises, Inc, announces a new expansion of its Cats vs Pickles licensing program in association with Cepia, LLC. This licensing partnership with Well Played Toys is poised to introduce a diverse and innovative range of Cats vs Pickles products to the market. Managing the phenomenal VS World property, where the uniqueness of quirky and unexpected friendships shine, Curiosity Ink is committed to supporting the growing Cats vs Pickles fandom, a group that consistently collects 80 or more distinctive and charming characters. The anticipated new product line is slated to hit retail shelves by Q2 2024, offering fans new options to expand and display their Cats vs Pickles collections.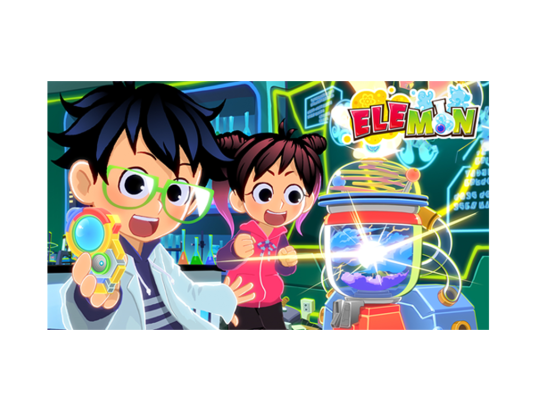 Sunlight Entertainment, the production studio owned by the Kaji family of the international phenom Ryan's World, and Toei Animation, the globally acclaimed and industry leading animation studio, have announced the debut of the brand-new animated series, Elemon. The stunning anime-style adventure show treats kids and families to "edutainment," a genre of work that combines education and entertainment. All casting and recording for Elemon  were contracted and completed before the SAG-AFTRA and WGA strikes and are compliant with SAG-AFTRA rules and conditions.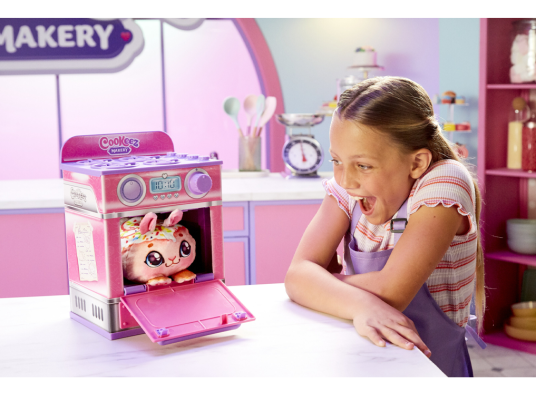 Moose Toys, a leading product and marketing innovator in the toy industry, marks its first appearance back at North American International Toy Fair with the display of its most sought-after holiday toys, including TOTY finalist and social media sensation Cookeez Makery. The latest release from Moose to mirror the smashing success of Magic Mixies, Cookeez Makery launched in July and has flown off shelves, requiring air freighting to keep up with growing retail demand. Cookeez Makery solidifies Moose's domination in the new era of toy design by perfectly blending traditional play patterns with never-before-seen tech features designed to ignite multiple senses.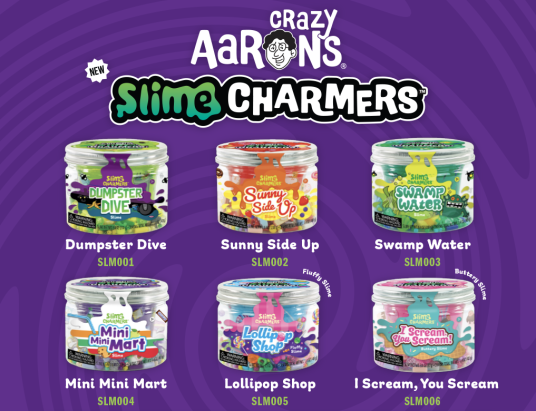 Crazy Aaron's, the creator of the award-winning, U.S.-manufactured Thinking Putty and Land of Dough, continues to celebrate its 25th anniversary at the iconic Toy Fair in New York City on September 30th – October 3rd. The company, which reinvented putty play, has now revolutionized another childhood classic with Slime Charmers, a line of uniquely themed slimes with delightful scents and exceptional textures. The new Slime Charmers, along with Thinking Putty and Land of Dough, will be on display at booth 1965 during Toy Fair, held at the Jacob Javits Center in New York City.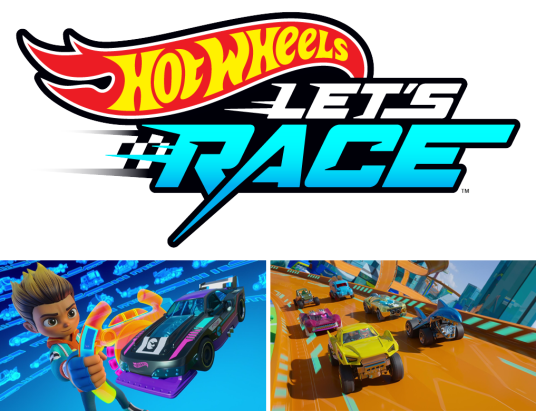 Mattel, Inc, a leading global toy company and owner of one of the strongest portfolios of children's and family entertainment franchises in the world, announced today that its all-new animated children's series, Hot Wheels Let's Race, will debut on Netflix in Spring 2024. Mixing out-of-this-world vehicles, adventurous characters, high-octane races and more, the new Netflix series based on Mattel's iconic Hot Wheels property will be a high-speed comedy thrill ride for the whole family.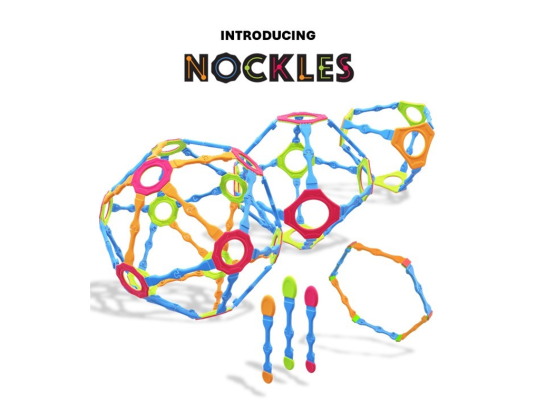 Fun In Motion Toys, the makers of the best-selling magnetic puzzle cube, Shashibo, are introducing a new innovative product in partnership with inventor David Silverglate that will entertain your hands for hours: Nockles. These engaging, tactile toys are supremely satisfying as you snap them together, pull them apart, and then morph them into an infinite number of surprising shapes. Nockles are a fantastically fun collection of soft, bendable fidget toys that snap together to form a structure which can then be manipulated into a variety of geometric shapes. They expand, collapse, pull, flip and bend.