Earlier this year, toy industry veteran Michael Keaton took the reigns as Toysmith's new CEO.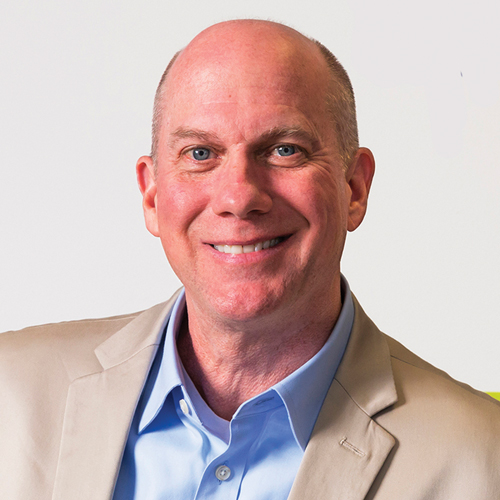 Not to be confused with the Defender of Gotham City, this Keaton is a defender of another sort, upholding the ideals of the company's founders Bill and Nancy Smith.
At Toysmith, the company's tagline is "Play. Delivered." And for almost four decades, the company has been known to many for its work as a leading toy distributor in the U.S. But while Toysmith's business model has morphed, with the company now assuming the role of both a distributor and a toymaker, Keaton says both aspects of the business are grounded in the same idea: meeting the needs of toy retailers and providing solutions.
Some might consider balancing the evolution of your own IP against those your company distributes to be a bit of a Catch-22, but Keaton says Toysmith's focus is all about building up both segments of the business.
"What retailers are looking for is access to products that will help them build a sustainable business," he says. "When it comes to the share of our own lines versus distributed lines, any development in that share is going to come from the external environment and what those retailers are looking for. Toysmith has always been extremely responsive to the needs of those toy retailers. So, in some ways, they'll guide that share. But we should maintain a nice balance of owned items, Toysmith items and portfolio, and very carefully selected distributed brands based on what those toy retailers need."
In terms of its own IP, classic play has played a major role in the development of Toysmith's own toy lines and will continue to do so.
There's nothing inherently bad about screen time, and today's kids should be digitally savvy, says Keaton. However, what Toysmith's lines serve to do is help balance out kids' diets of screen time with active and imaginative play.
"We have 25 categories and we bring in fresh new offerings and regularly review our portfolio," says Keaton. "You'd probably go too far to say what our specific focus areas are going to be, but we're going to be placing a lot of emphasis on a few that we know are powerful play patterns."
One of these play patterns is action-packed, outdoor-fueled play. Toysmith was among the first toymakers, if not the first, to tap into the nationwide trend of ax throwing with its kid-safe Warrior's Mark. NightZone continues to keep kids active when the sun goes down through continuous light-up sports toys and gear. The company also pushes into active play, underscoring the importance of unplugging, with other brands such as Get Outside Go and its SSC- and Rainforest Alliance-certified Beetle & Bee line of educational gardening products.
In terms of how Toysmith promotes these products, however, the company's focus continues to be on servicing the retailer with elegant retail merchandising solutions. In-store experiences is one such area the company will be focused heavily on going forward.
"The retailer is our vehicle to getting to those kids," Keaton says. "And we feel good saying that if we help the toy retailers build a sustainable business, we know that parents can feel good about providing those developmental play experiences for their kids."
The company is currently in its strategic planning period, and looking ahead at the two segments of its business, the foundation will always be grounded in its core values. "This is about having those toy retailers help drive and shape what we should be," says Keaton, adding that this also means amping up the imagination, active and fun factors of its offerings.
In leading the team forward, which includes amping up some areas and de-focusing some others, Keaton says, "If I can just get out of the way, help focus the team's energy and maybe inspire them, then we can all push in the same direction. It's really helping remove obstacles, helping imagine the future, and letting the team do its thing."