Polly Pocket Animated Series Gets Greenlight from Broadcasters Worldwide
Sixteen international broadcasters picked up the new animated Polly Pocket series from Mattel and DHX Media.
Based on the Mattel toy brand, the new Polly Pocket series follows Polly and her friends as they embrace big adventures in a shrunken size, thanks to Polly's magic locket. Polly Pocket premiered in Canada on DHX Media's own Family Channel and Family Jr in July, and will roll out globally throughout late 2018 and into 2019.
Additional broadcasters now include: Sony Pictures Television's POP channel (U.K.), RTL Telekids (Netherlands), Kidzone TV (Baltics), Lagardère's Gulli and TiJi (France), Gulli AFRICA (22 African-French speaking countries) and Gulli Girl (Russia), teleTOON+ (Poland), AMC Minimax (Eastern Europe), vtmkzoom (Belgium), Canal Panda (Portugal), Turner (Italy, Middle East, Turkey and Greece), Star Channel (Greece), kidZ (Israel), SABC (South Africa), and Discovery Kids (Latin America).
The news follows Mattel's relaunch of the toys, featuring the original micro-scale size and compacts that made Polly a phenomenon in the 1990s. The brand has sold more than 10 million compacts throughout the years, and the new product line nods to the brand's heritage and surprise factor, while reflecting the updated look of the characters and animated series.
The creation of the Polly Pocket animated series is part of a co-development, production, distribution and licensing deal between DHX Media and Mattel for new original content inspired by celebrated Mattel properties. In addition to Polly Pocket, new animated series from the collaboration include Bob the Builder, Fireman Sam and Little People.
New Retail Success Index Offers Independent Retailers a New Way to Measure, Grow Business
Lightspeed, a cloud point-of-sale system for independent retailers and restaurants, unveiled its Retail Success Index (RSI). The industry-validated questionnaire is a medium for all independent retailers to determine a score for their business that will reveal new insights and windows for advancement.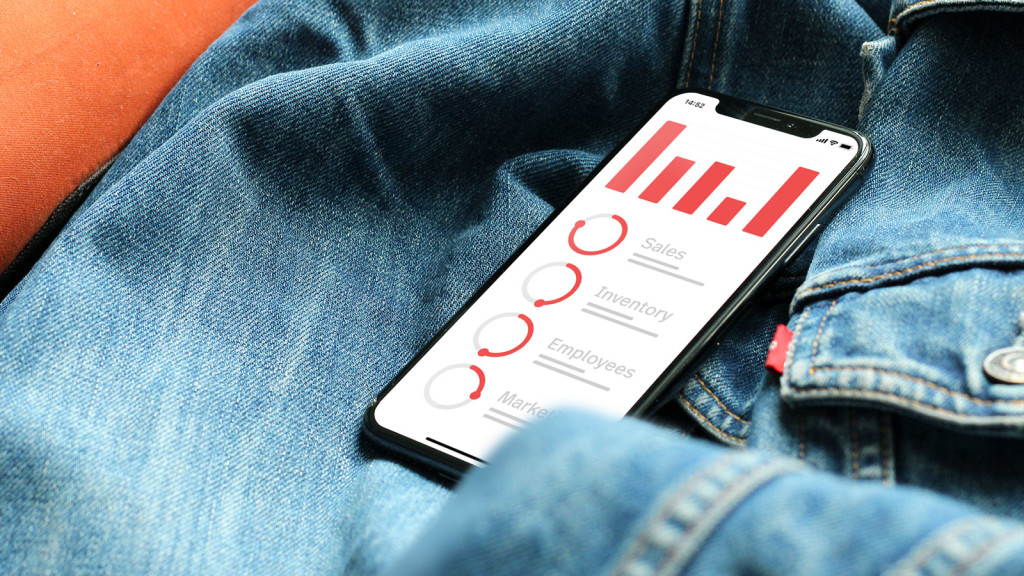 Lightspeed created the RSI to empower independents to delve deeper into the current state of their business through measuring their stance among competitors, identifying their strengths, and providing knowledge on areas their company can improve. It benefits both retailers that havebeen in business for 10 years as well as those just opening up shop. It can also monitor growth ongoing for retailers who re-submit answers every few months.
As an industry leader with 13 years of experience, Lightspeed has identified five critical areas that contribute to a strong retail model. These Retail Success Index Categories include:
Inventory Management
Employee Management
Marketing and Customer Relationship Management
Data Intelligence
Sales Sophistication
A retailer's RSI score is calculated using an algorithm that assigns points to questionnaire answers in these categories and averages out points while altering the weight of each based on the information provided. Using the accumulated score, Lightspeed then provides detailed results for each category and actionable tips to help independents grow and ultimately become more successful.
Lightspeed also created an advisory board of industry-leading retail experts to consult throughout the development of the questionnaire to optimize its effectiveness. Members include: Craig Patterson, founder and editor-in-chief, Retail-Insider; Nicole Leinbach Reyhle, founder, Retail Minded; Rich Kizer and Georganne Bender, co-founders, Kizer & Bender; and Marta Tryshak, creative director and managing partner of Trymus Group and founder of With Love Gabrielle.
The Twilight Zone Heads to The West End
The Twilight Zone will transfer to the West End after a sell-out Almeida run. The show will run at the Ambassadors Theatre from March 4, 2019. Adapted by Anne Washburn (Mr Burns) and directed by Richard Jones (winner of seven Olivier Awards), this production of the classic CBS television series The Twilight Zone is a mixture of morality tales, fables and fantasy made for today's audience.
The Twilight Zone is based on original stories by Rod Serling, and contributors Charles Beaumont and Richard Matheson from the CBS television series. The sci-fi series ran on CBS from 1959 to 1964, winning three Emmy Awards during its 156-episode run. Its incisive parables explore humanity's hopes, despairs, prides and prejudices.
With the original series celebrating its 60th anniversary year, a new version of The Twilight Zone recently began production and is coming to CBS All Access in 2019 with Jordan Peele serving as host and narrator. The upcoming new series is produced by CBS Television Studios in association with Jordan Peele's Monkeypaw Productions and Simon Kinberg's Genre Films. Jordan Peele and Simon Kinberg serve as executive producers along with Win Rosenfeld, Audrey Chon, Carol Serling, Rick Berg and Greg Yaitanes.
The Twilight Zone stage production is presented under license by CBS Consumer Products.