FGTeeV collectible toys from Bonkers Toys roll out at Target and Walmart this week.
The toy line is based on the FGTeeV YouTube family, which has garnered more than 17-plus billion views on their channels. The collectible toy line will feature Duddy, Moomy, the kids, and their cast of animated characters including FUNnel Boy, Derpy Bacon, mEGGz, Postal Jenkins, and many others featured in their animated series.
"We are thrilled to offer our fans the opportunity to collect the ultimate FGTeeV toy line to further their experience with us and create their own exciting adventures at home," says the FGTeeV family. "The team at Bonkers Toys has taken our vision and turned it into an authentic line of fun toys fans are going to love."
Toys include collectible figures, squishies, plush, a Mini Mystery TeeV, and the flagship item, the Giant Mystery TeeV, a deluxe unboxing experience.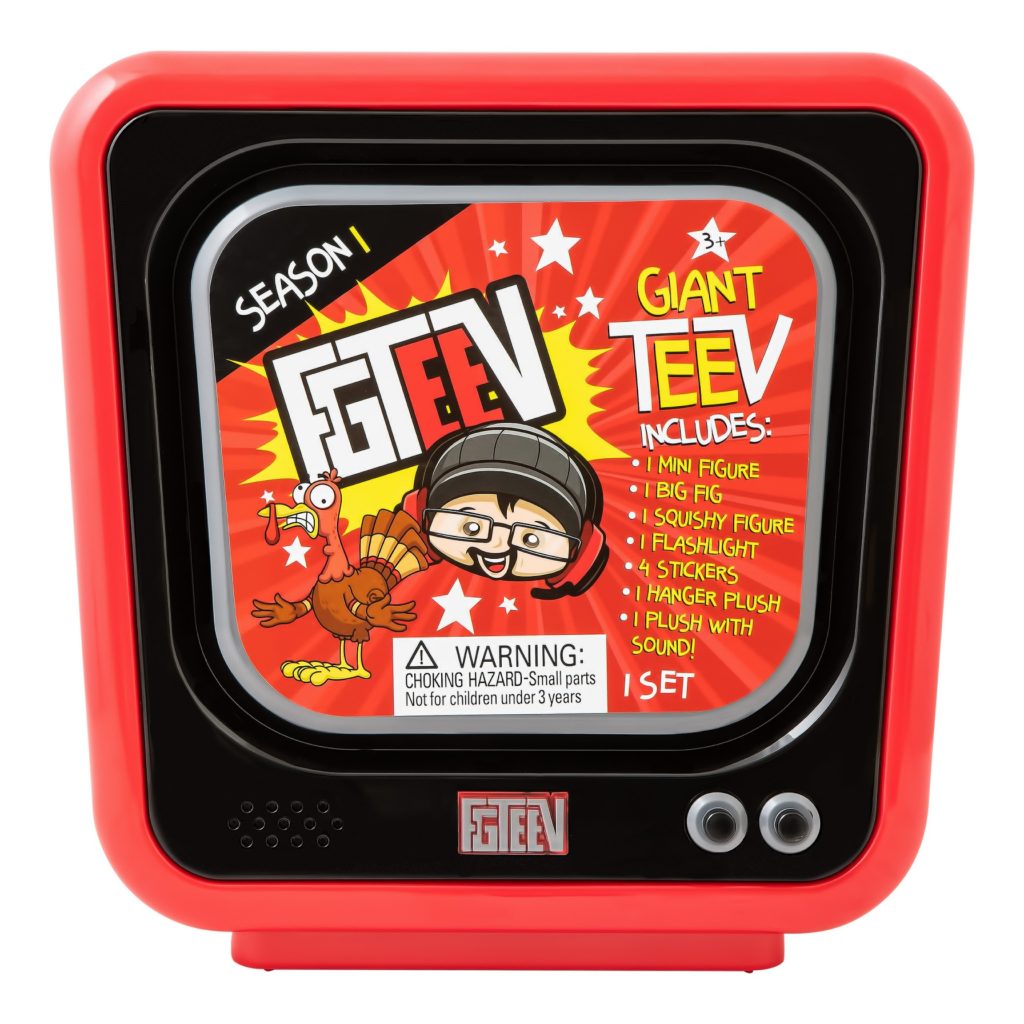 "Partnering with FGTeeV has been an amazing adventure for us, as they have taken creativity to the next level," says Bonkers Toys President and CEO Brian Bonnett. "Their vision and dedication to their brand and connecting to the fans through unique, engaging content is second to none, and it is reflected in the super-cool toys we have jointly developed."
The toy line will also be made available on Amazon in the near future. The line was originally announced ahead of Toy Fair New York earlier this year, marking the toymaker's second major collaboration with a YouTube influencer. Bonkers Toys was the first toy partner on board for Ryan ToysReview.