Arcade1Up marks its E3 Expo return with newly announced cabinet titles for fall, Teenage Mutant Ninja Turtles (TMNT), Marvel Super Heroes, and Atari Star Wars.
Arcade1Up will showcase these titles for the first time at E3. Both new Arcade1Up cabinets are slated for an August launch. Each includes multiple games:
Konami's Teenage Mutant Ninja Turtles Home Arcade Game is its first four-person arcade cabinet. It will feature Teenage Mutant Ninja Turtles (1989) and Turtles in Time (1991).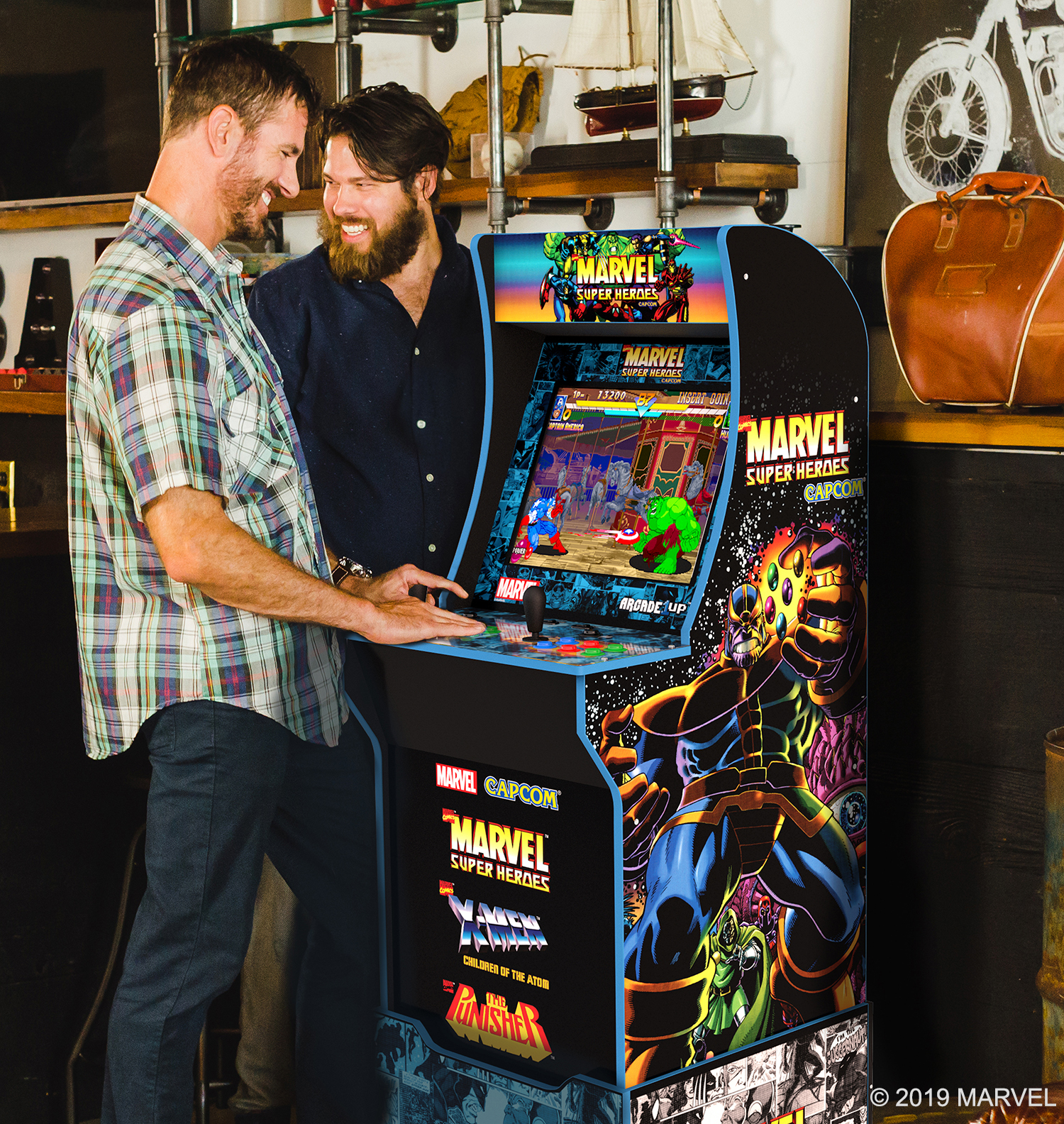 Capcom's Marvel Super Heroes Home Arcade Game will include Marvel Super Heroes, X-Men Children of the Atom, and The Punisher.
The Atari Star Wars machine is the only at-home arcade cabinet that uses the original arcade software, and features the X-Wing pilot controller. On the new addition to Arcade1Up's lineup will be the original arcade versions of Star Wars, Empire Strikes Back, and Return of the Jedi.
"With over 30 years of experience in consumer products, I have never seen such an involved or passionate fan community," said Scott Bachrach, CEO, Tastemakers, LLC. "We have watched tens of thousands of fans across our social media platforms request some of these new titles and we are really excited to be turning their hopes for our brand into a reality."
Arcade1Up continues to solidify its position as a leader for retro gaming. Earlier this year, the company also unveiled new additions to its lineup of game cabinets with Counter-cades and Wall-cades for gamers with less footage to house its original cabinets. Those will also roll out this fall.
This article has been updated with new information regarding the Atari Star Wars Arcade Cabinet.